The special Toyota Sienna 25th Anniversary Edition near Natchitoches LA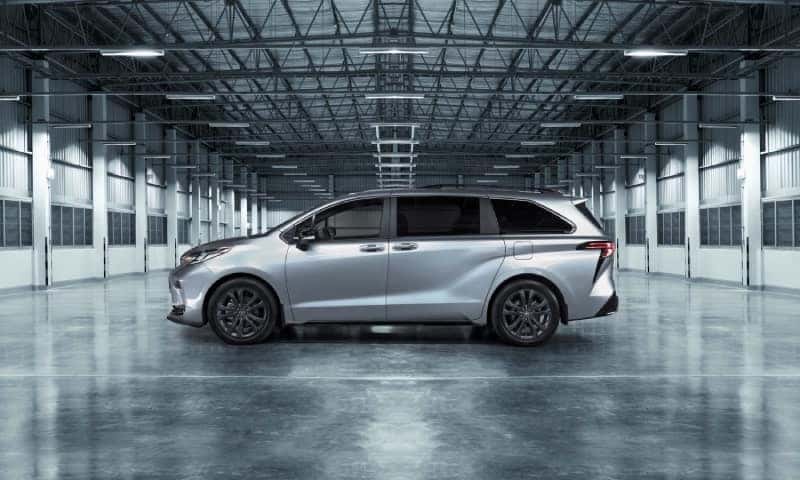 One of the most monumental changes in history is set for the 2023 Toyota Sienna. The special 25th Anniversary Edition trim is poised to become one of the most stylish Sienna models ever released in the United States. And there's only one 25th anniversary, so this is a limited edition trim that's going to be a special treat for customers at our dealership.
Badging is one of the most striking exterior accents on any vehicle. The 25th Anniversary Edition of the Sienna comes with a rear external badge and a custom key fob cover showcasing this historic trim. You'll even get custom floor mats. What's most important is that this is a trim that's worth buying even if the badging was stripped off. This one comes with 20-inch dark wheels, leather-trimmed seats, and LED headlamps with LED-strip daytime running lights. The model's hands-free dual power sliding doors are helpful to families who need a quick, safe way to board a lot of people into the Sienna.
We love the 25th Anniversary Edition styling and believe it's a fine addition to the trim lineup. You won't find this model after this year, so if you want something special and a way to be extra good to your family this year, check out the new Toyota Sienna at Yokem Toyota. Just ask to see the 25th Anniversary Edition trim for yourself, and we'll give you the grand tour. As an extra special surprise, the 25th Anniversary trim is a hybrid model that gives you impressive efficiency and 245 net horsepower. You're going home in one of the best-looking models of the year, and you're doing so in a way that's kind to you and the world you live in. Your family is going to love this trim! Visit us at Yokem Toyota near Natchitoches LA. Also serving Texarkana Arkansas and Shreveport Louisiana.