The new economical Toyota Corolla Hybrid near Natchitoches LA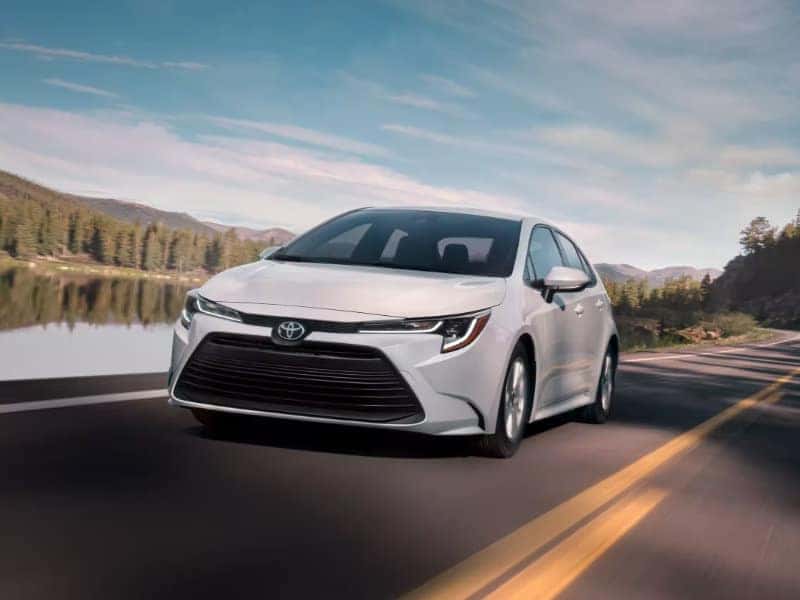 If you're curious about hybrid powertrains and thinking of transitioning to one, this is a great question to start with. Exactly what is a hybrid? The Corolla Hybrid operates with a regular gas powertrain and electric motor. Its gas-powered engine is a 1.8-liter 4-cylinder engine that works with a single electric motor. It's a nice compromise for people who want a gas-powered engine but would like to get more efficiency out of their sedan. With the economy the way it is right now and so many working people struggling just to put food on the table, it's natural that the Corolla Hybrid finds a home with so many people. It's both economical, considerate of the environment, and a nice middle ground between all-gas or all-electric powertrains.
The new Toyota Corolla Hybrid is focused on efficiency first, and that's just the way its owners like it. It delivers the same sultry style and attitude you're used to from a Corolla but throws in a cleaner energy option when you want or need it. The model's 138 horsepower is plenty powerful for a sedan of this size and provides an exciting, balanced performance each day. Best of all, this hybrid system is balanced. You'll feel a rush of adrenaline every time you take off in one of these models or anywhere else you roam.
For those who want greater pep in their day, try out the Corolla Hybrid's Sport Mode. You just tap drive mode and enter into a pre-set drive mode that gives you all the fun of a sporty drive. The Corolla Hybrid is also firmly grounded during cornering thanks to a highly-sophisticated suspension system. You can test out the way the Corolla Hybrid works for you by scheduling a test drive at Yokem Toyota. Visit us at Yokem Toyota near Natchitoches LA. Also serving Texarkana Arkansas and Shreveport Louisiana.