Facts about the 2023 Toyota Corolla near Ruston LA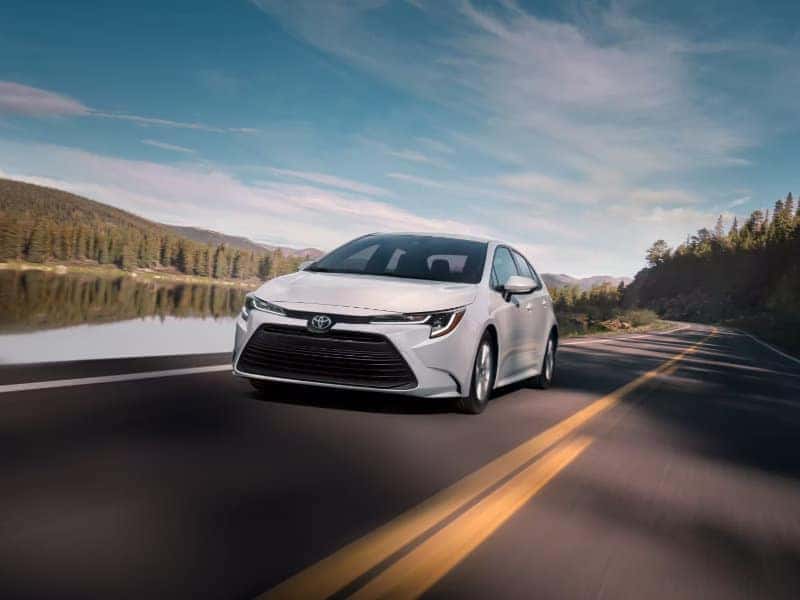 3 facts about the Corolla.
1. The 2023 Corolla gets a new 8-inch touchscreen infotainment system Just about everyone demands a sophisticated touchscreen infotainment system these days, and there's a good reason. If you've got a color touchscreen stocked with apps, you've got music, navigation, and vehicle safety cameras all in one easy-to-track place. Drivers depend on this feature. The latest Corolla gets an upgraded 8-inch touchscreen infotainment system this year. You can even upgrade to get full navigation.
2. There's stargazing in your future on the 2023 Corolla A one-touch moonroof is like having a constant connection to outside fresh air and sunshine. Open up the view above your Corolla with a one-touch moonroof this year. This feature is standard on a couple of trims, but you can also pick it up in a package at our dealership.
3. New Dark Gray Metallic accents open up possibilities for a sportier Corolla The new Corolla can be equipped with a dark gray metallic rear spoiler, something that makes life in a Corolla feel a whole lot sportier. Toyota wasn't always known to give its Corolla features like this – preferring to keep it more day-to-day – but the last few years have been banner years for this model. Toyota often adds sporty accents like this, and Dark Gray looks wonderful on a Corolla sedan.
Visit us at Yokem Toyota near Ruston LA. Also serving Texarkana Arkansas and Minden Louisiana.