New Toyota Why Buy the 2020 Toyota Sienna in Shreveport Louisiana Shreveport, LA l Near Bossier City
Why Buy the 2020 Toyota Sienna in Shreveport Louisiana
View Inventory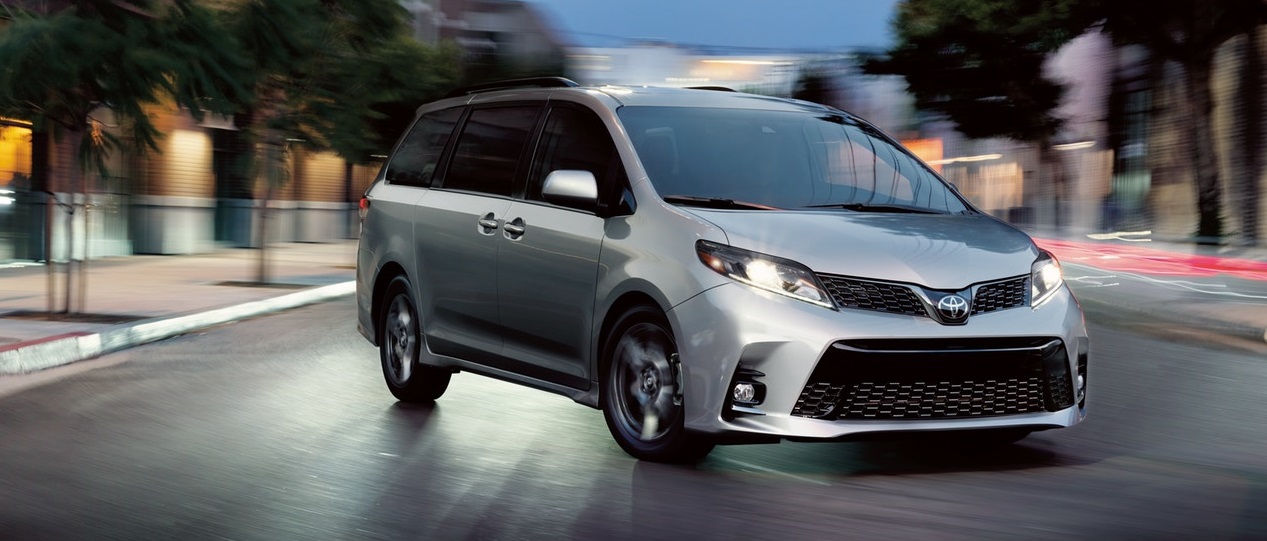 Vehicle Overview
People seeking a trendy minivan capable of transporting up to eight people appreciate receiving information about the 2020 Toyota Sienna in Shreveport. This attractive vehicle captures favorable attention! It supplies a spacious, stylish cabin and impressive performance capabilities. With a number of available trim packages (including the L, the LE, the SE, the XLE, and the Limited), this versatile passenger van seems destined to win the hearts of many households in the Pelican State! If you plan on shopping for a vehicle capable of transporting groups in style near Bossier City, Texarkana and outlying areas, spend a few moments learning more about the exciting 2020 Toyota Sienna.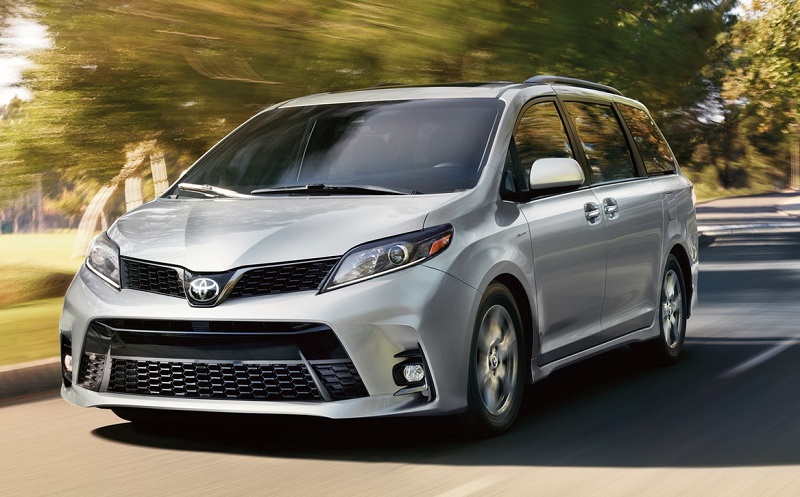 Exterior – 2020 Toyota Sienna
The 2020 model supplies a streamlined, aerodynamic profile. Its hood and front grille extend forward symmetrically, with appealing angled headlights and a gently sloping cabin. Expect some admiring glances when you park this van outside your front door! Order your Sienna in your favorite paint color. Toyota offers several standard and available choices depending upon the trim selection, including Celestial Silver Metallic, Salsa Red Pearl, Alumina Jade Metallic, and suave Parisian Night Pearl. Some trims offer available accessories, such as cargo roof rails to provide assistance transporting cargo on top of the minivan.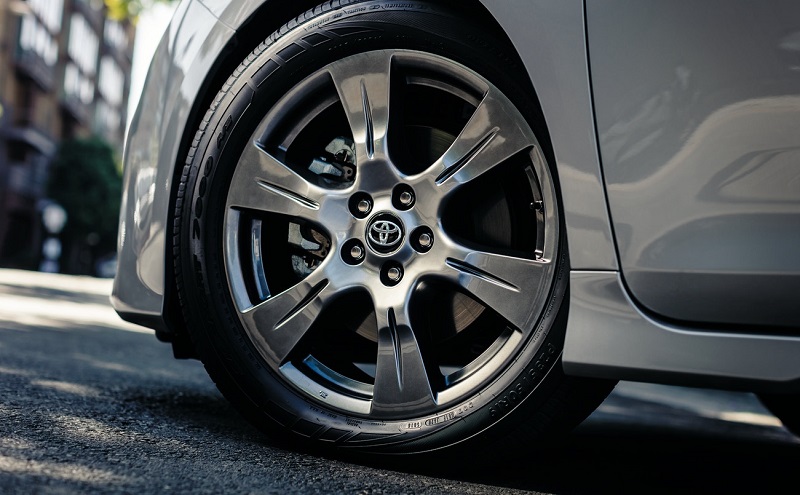 Interior – 2020 Toyota Sienna in Shreveport
The 2020 model of the Sienna furnishes a luxurious cabin. You'll notice the manufacturer does not use exclusively hard plastic surfaces in the interior. Instead, a combination of hard and soft materials enhance the comfort of the décor. Available automatically powered sliding side doors appeal to some customers by supplying faster access to the cabin. Owners enjoy a variety of available options for selecting infotainment and navigational technology, too, including available Apple CarPlay, available Amazon Alexa, and available satellite radio. Expand the dedicated cargo space significantly by removing second row seats and folding the third row flat.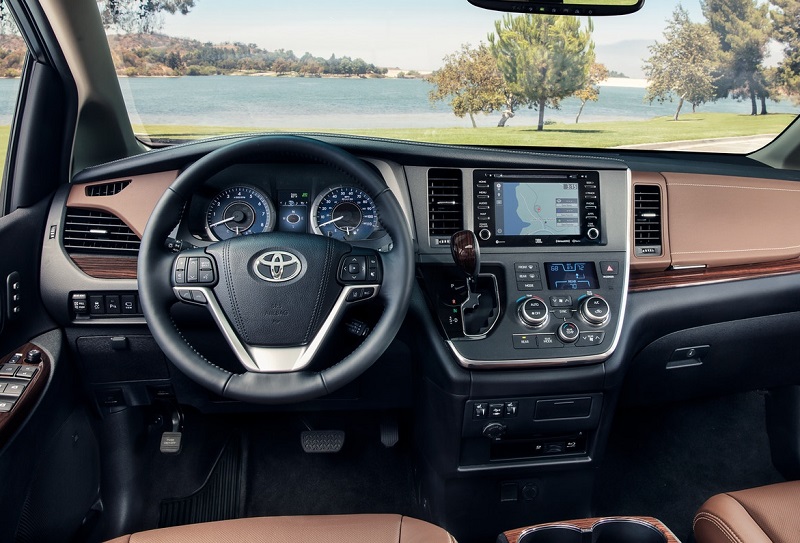 Mechanical/Powertrain – Sienna specs in Shreveport
Superb engineering contributes to the effectiveness of the 2020 model as a passenger vehicle. When you test drive the Toyota Sienna in Shreveport Louisiana at Yokem Toyota, ask us to discuss any mechanical or engine components of interest to you. An available all wheel drive option appeals to customers seeking enhanced traction capabilities. The latest model of this beloved minivan relies upon a powerful gasoline-powered 3.5 Liter 6 cylinder V8 engine. It achieves up to 296 horsepower, allowing the Sienna to navigate seamlessly along both busy highways and quiet country lanes in Northern Louisiana. If you plan on driving the Sienna near Bossier City, Texarkana or outlying communities, you'll appreciate the convenience of test driving this great vehicle at your local Toyota dealership in Shreveport.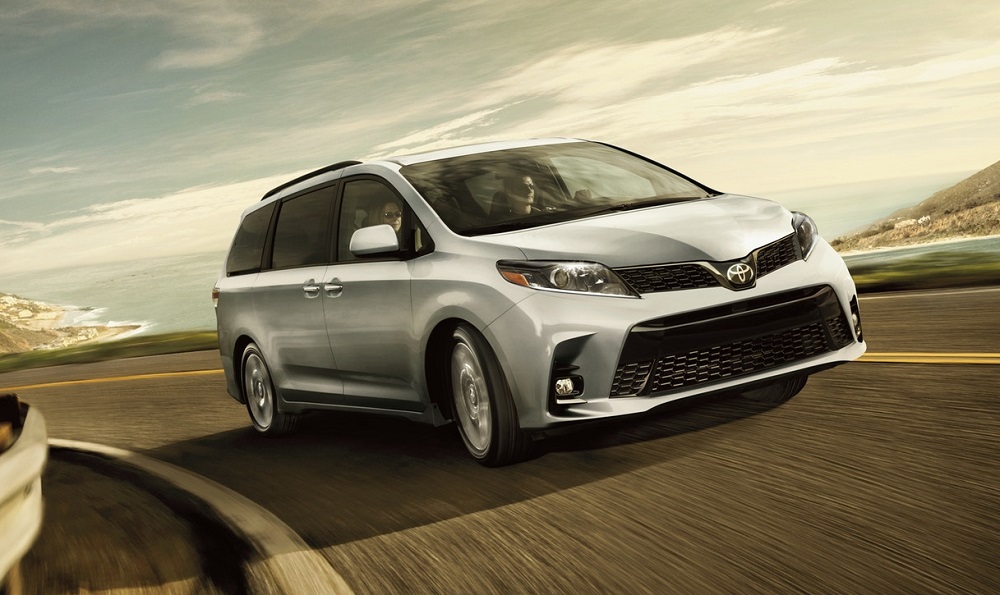 Safety – 2020 Toyota Sienna dealer
The 2020 model of the Toyota Sienna includes both standard and available features designed to enhance safety. Its standard solid metal framework and built-in seat restraints and eight air bag systems allow this minivan to supply essential basic safety technologies. Additionally, customers select an available remote sensing system to assist the driver in making lane changes. This system helps monitor the "blind spot" by signaling the presence of traffic in locations not readily visible through the side view mirrors.
Request Quotes And Specials For This Brand
Customers enjoy an excellent opportunity to obtain updates and quotes concerning this brand from Yokem Toyota. Simply sign up online by adding your email to our list. We'll send you current information about the 2020 model. If you share your interest in this vehicle with us, we'll make an effort to notify you whenever we learn about any special offers or incentives of possible interest to you. Our marketing team works hard to keep customers well informed about new developments affecting car shoppers in Shreveport Louisiana. Imagine the convenience of receiving this information directly in your in-box? If you plan on purchasing a vehicle within the next 12 to 15 months, you might save a lot of time and money by taking advantage of this opportunity.
Discover Why You Should Buy The 2020 Toyota Sienna in Shreveport
Why not schedule a road test of the lovely 2020 Toyota Sienna in Shreveport now? Discover for yourself why you really should consider choosing the 2020 model as your next family minivan. This popular brand delights customers of Yokem Toyota near Bossier City, Texarkana and outlying areas. By making the decision to test drive this family-friendly van along local roadways in Shreveport Louisiana, you'll enjoy a much better opportunity to evaluate its performance in light of your requirements for your next vehicle. You won't regret not exploring how well the Sienna performs. Purchasing a new minivan today usually represents a significant financial commitment for most households. Don't you owe it to yourself to research the lovely 2020 Toyota Sienna carefully? When you slip behind the wheel and start the ignition, you'll know with assurance how well this brand fits your personal style. Discover whether or not you really enjoy driving it. Go ahead, give this awesome vehicle the opportunity to impress you! Make the decision to begin the process of requesting a test drive now. Let our marketing team know about your interest in the Sienna. Contact us online, call us, or drop by the showroom for a visit. We look forward to helping you learn about the 2020 Toyota Sienna in Shreveport!