New Toyota What are the 2020 Toyota Tacoma trim levels Shreveport, LA l Near Bossier City
What are the 2020 Toyota Tacoma trim levels
View Inventory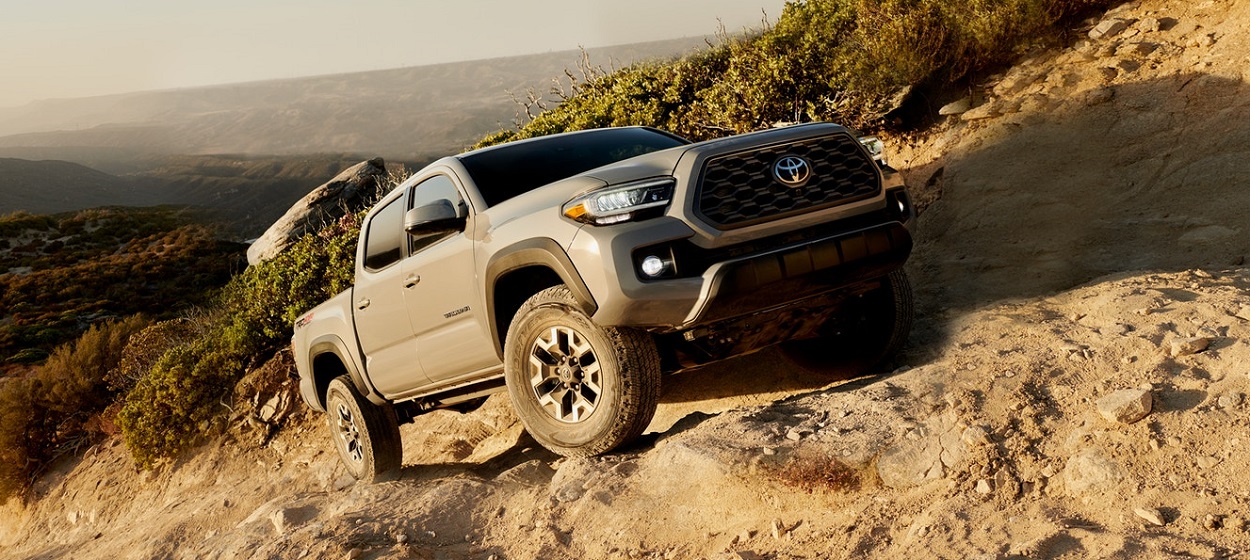 Vehicle Overview
Toyota invites you to "play harder" this year with the 2020 Toyota Tacoma. And playing hard will be a snap to do once you grab the right model from our trim levels at Yokem Toyota, serving Shreveport Bossier City Marshall Ruston with a remarkable number of specials and deals on all 2020 Tacoma trims. Thanks to this year's decidedly more off-road build, you'll have a lot more fun to look forward to! Here's our brief overview of what are the 2020 Toyota Tacoma trim levels.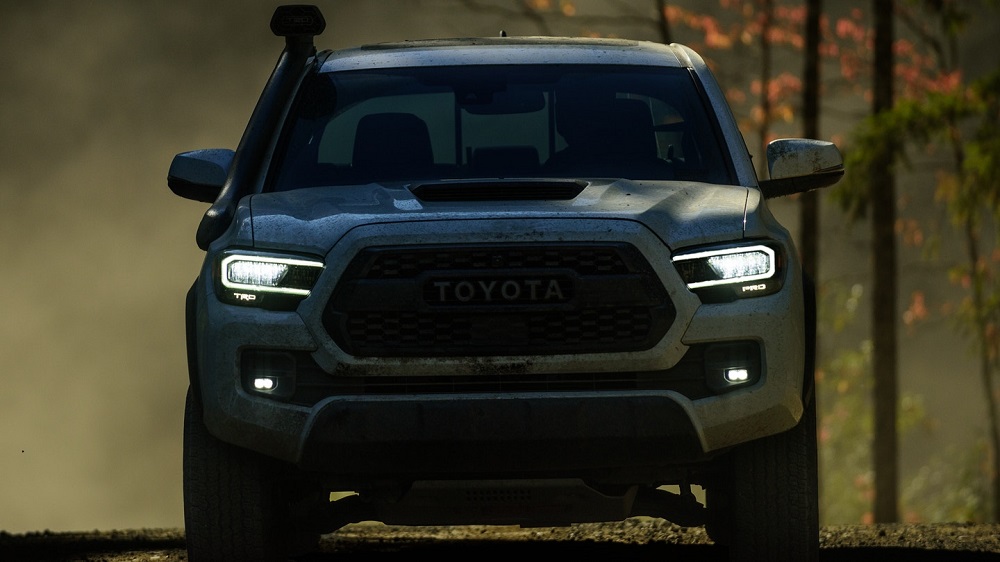 SR Trim – 2020 Toyota Tacoma
The SR is the most affordable trim here at Yokem Toyota, and it has many optional features that can grab you a little more luxury without upping the price tag too much. Of all trim levels, this one is the one that budget shoppers need to pay particular attention to. Your SR comes in Access cab (6.1 foot bed) or Double Cab (5-foot bed). Whether you want rear-wheel drive or 4-wheel drive, the SR has it ready for you to go. And then there's the 159 horsepower and 180 lb-ft of torque you have to work with here. Standard equipment include a 7-inch touchscreen infotainment system, beautifully done cloth upholstery, and excellent safety features like auto emergency braking and adaptive cruise control.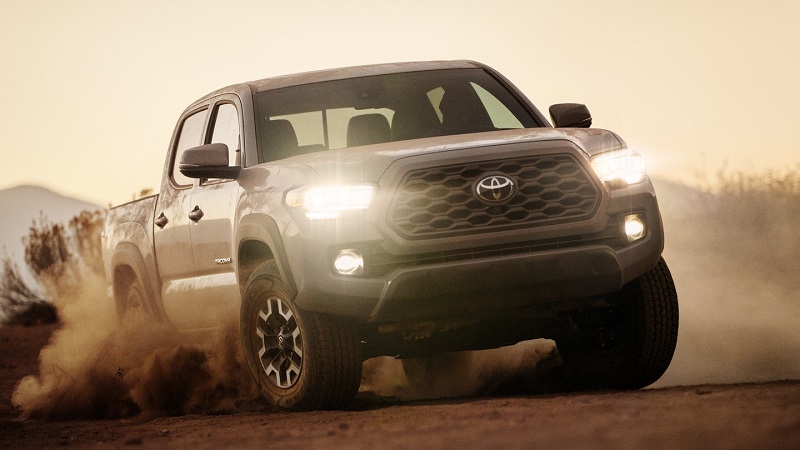 SR5 Trim – 2020 Toyota Tacoma in Shreveport LA
Ramp things up with the SR5. It's one of the best deals in the entire trim lineup thanks to a long-wheelbase version. Your exterior is going to be more richly decked out with chrome as well, making for a shinier, flashier Tacoma. In addition to those changes, you also get a leather-wrapped steering wheel and alloy wheels on all SR5 double cab models. Your upgraded 8-inch touchscreen audio display is more than enough to justify a bit more money as well. Of all these trims, we'd say this one might just be the best value overall (if you can afford the price tag).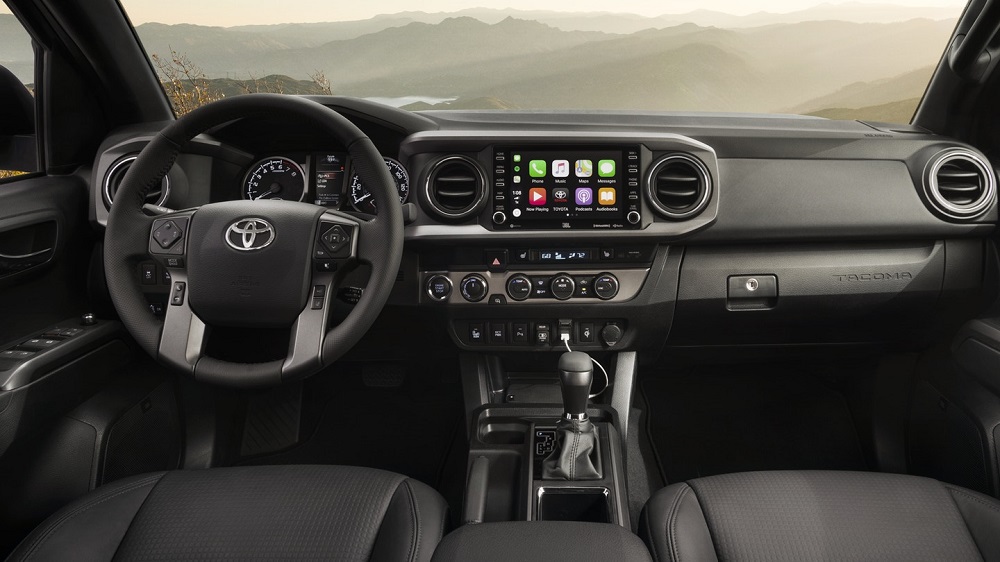 TRD Sport Trim – Tacoma in Shreveport
Your TRD Sport throws in even more. Thanks to bigger body-colored fender-flares, it's a more sporty look (and then they throw in 17-inch alloy wheels for a much higher stance). And with a hood scoop and heated mirrors, you are able to really take advantage of an exterior that is also practical and works with your engine and daily life to keep things smooth and running.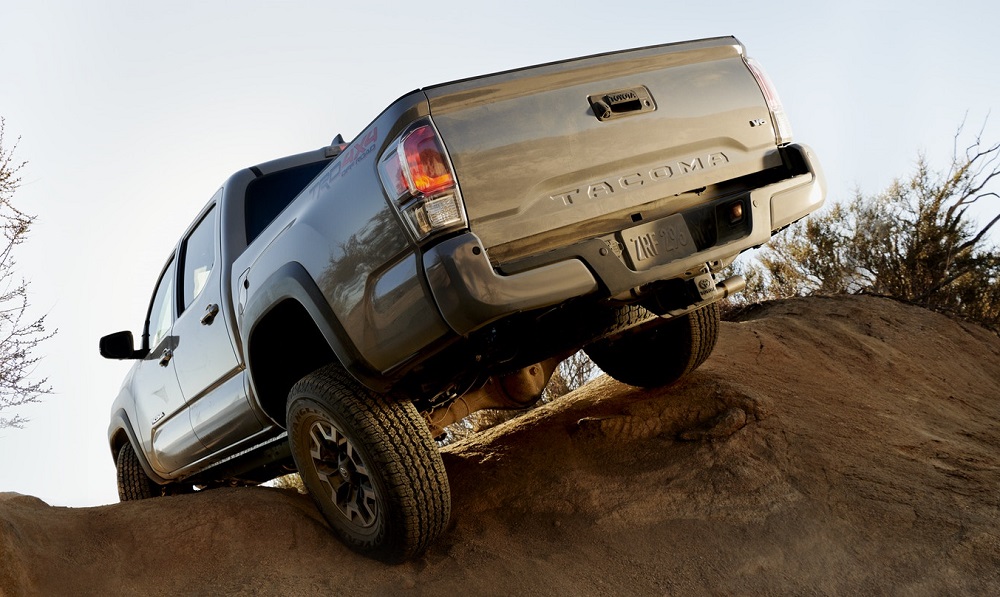 TRD Off-Road Trim – Toyota Tacoma in Shreveport LA
Your Off-road trim is of course going to net more features to help the outdoors become more inhabitable. Trails don't stand a chance against this beast. You'll get 16-inch wheels, front airdamn, locking differential, off-road traction control system, and a slew more features to help with your terrain. Bilstein monotube shocks also make any kind of trail conquerable! We'd never be able to stay in business if we didn't throw in information like that, because that's one for the ages there if you're an off-roader. In addition, you get amazing safety features like Blind spot monitoring, Parking sensors, and Rear Cross-Traffic Alert.
Other trims available: Limited, TRD Pro. The TRD Pro lives up to the "pro" in its name with features like LED headlights, Fox bypass shocks, and a stylish, bold black grille that really blacks out your Tacoma TRD Pro and lets you know that it's here and means business. Your Limited has a lot of upgraded features as well, including 18-inch wheels and off-road upgrades that really suit its price point. For just a little more – or the whole deal – you can pick either of these two trims. Be sure to contact us if you need more info about either!
See Trims Today – 2020 Toyota Tacoma dealer
Thanks for tuning into our look at what are the 2020 Toyota Tacoma trim levels, serving Shreveport Bossier City Marshall Ruston. It has been our honor to fill you in on one of the most versatile trucks on the year. Its versatility is due in part to just how many trims you have to choose from here, but it's also because Toyota puts a lot of thought and care into placing these features where they're needed most. They've kept economy in mind as well, something that almost every shopper has to deal with right now. You want some great features, but you want to pay the price you want to pay. We get that here, too. Trust us to help you save money and still nab the Tacoma pickup truck trim you really want to take home. Call us today to schedule a full test drive of the new Tacoma!