Used Toyota Tundra for Sale near Texarkana TX Shreveport, LA l Near Bossier City
Used Toyota Tundra for Sale near Texarkana TX
View Inventory


The Toyota Tundra has had a long, profitable journey with millions of families around the United States. In the United States, this model consistently sells over 100,000 new units each year. And that's not counting how long these reliable trucks stay on the road and find homes with other new families every year. It's safe to say that millions love the Tundra. The strong and competent drive, old school pickup truck personality, and import-first mentality has always made the Tundra something of a beloved creature to truck owners. When people really love this truck, they really, really love it. Our brief review of our used Toyota Tundra for sale inventory is here serving Texarkana Texas Tundra lovers with a bit of history on the truck and a few good reasons to buy one today.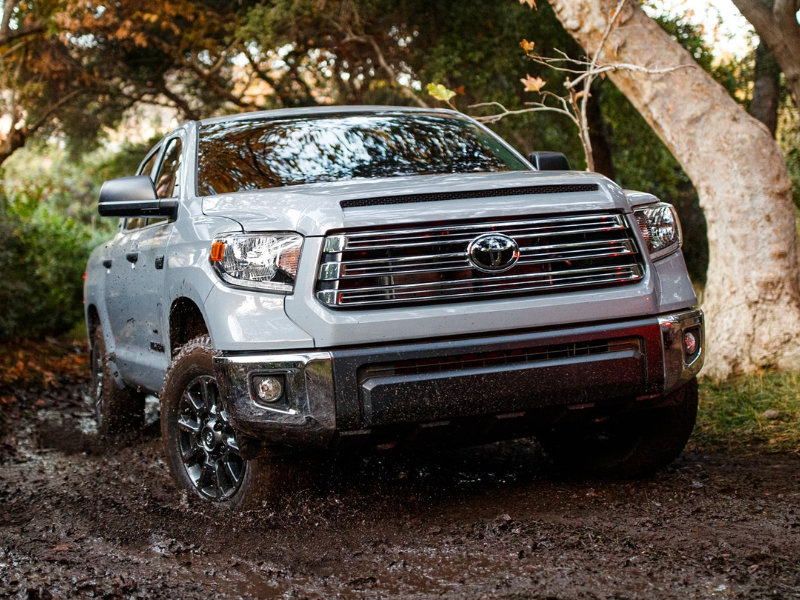 Exterior – Toyota Dealer serving Texarkana TX
A used Toyota Tundra for sale near Texarkana gives you the perfect reason to take the scenic route in today's world. This is a truck that goes off-road easily, but it looks just as at home as a family pickup truck. Whether you need a heavy hitter for commercial enterprise or a family pickup truck that is for the active family, a used Toyota Tundra for sale is always a wise buy from Yokem Toyota used sales.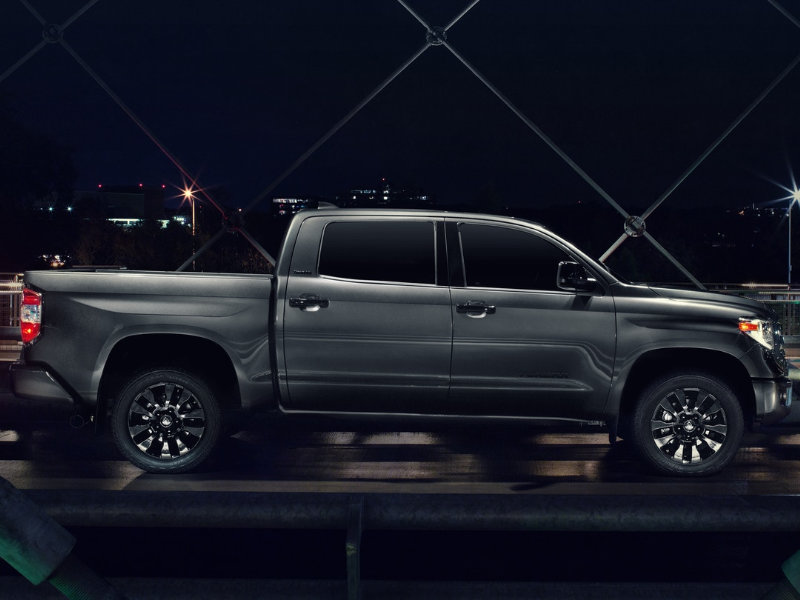 Not every single pickup truck gives you the option to get a larger cab, but the Tundra has always been keen on throwing out variations like the CrewMax, one of the largest truck configurations ever crafted by Toyota or any other automaker. They believed that the Tundra deserved that brand of family luxury. And face it, by 2014, there were a lot more people who needed the extra space in pickups. By offering up these larger cab configurations, more families than ever before could afford to opt for the Tundra as their family vehicle. And let's also face that driving in a truck is just a lot more fun for many families.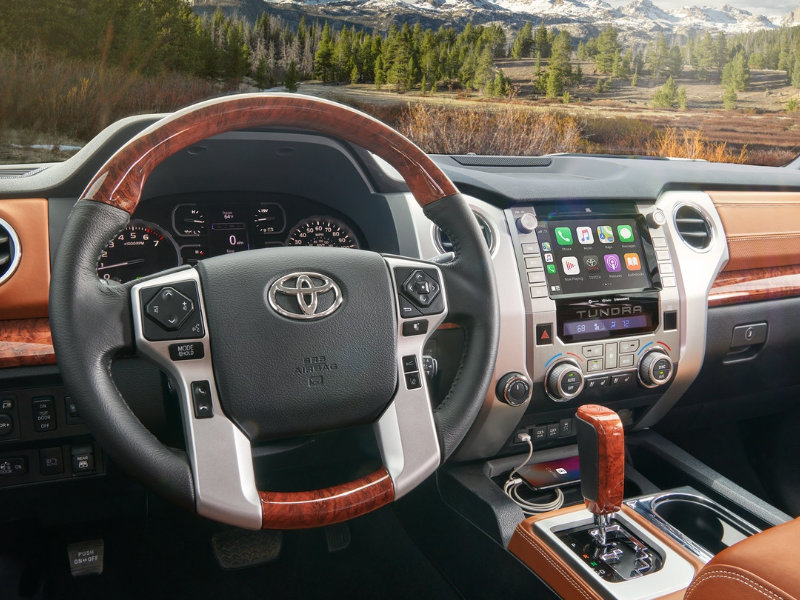 Toyota Tundra Mechanical specs
A V8 engine and diesel engines provide greater towing capacity, more confident liftoff, and just an overall more exciting drive for truck owners. Believe it or not, not every truck in the universe gets V8 engine performance. The Tundra has always boasted a strong pack of V8 wolves to carry your troop home. You can talk about a Tundra without mentioning the pure power of its engine. And those engines have proven to be just as reliable as the brand that made the Tundra. Yokem Toyota used sales is always proud to show off any of our V8 Tundra models during a test drive. The performance rumbles for itself.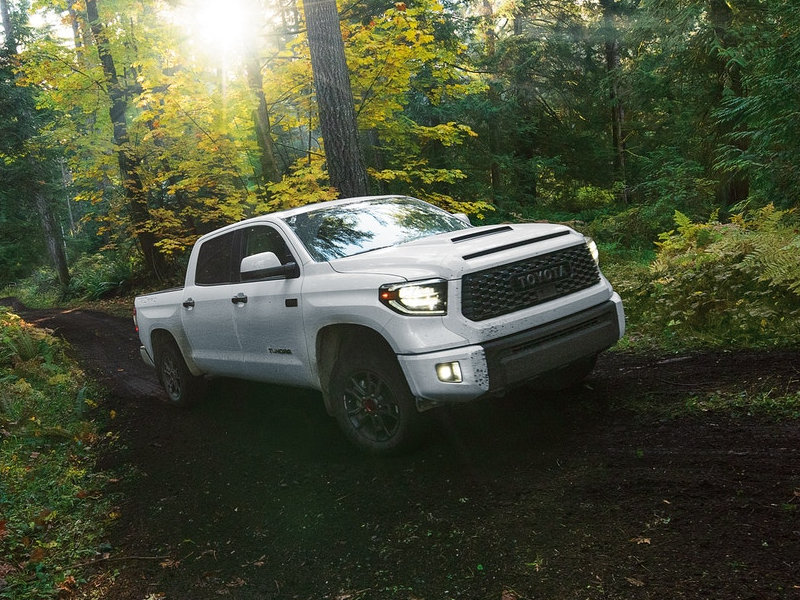 Off-Road – Toyota Dealership near Texarkana TX
You can't talk about the Tundra without talking about the TRD Pro trim, a heavy hitter that first appeared around 2014. If you want the strongest trim ever made, the TRD Pro is going to be it. It featured Bilstein shock absorbers, huge off-road tires, and a massive slew of V8 engines that were ready to take you where a Tundra hadn't got round to going yet. This is the perfect Texas trim. We all know Texans do it big!
Excellent Value – Toyota Tundra dealer
The Tundra bought new might cost you a pretty penny, only to depreciate quickly in value from there, but a used Toyota Tundra is going to net you big time savings and a friendlier value. Used models cost you less money down, less money monthly, and less money for insurance and fees. Thanks to the ahead-of-its-time mindset of the Tundra, you can buy a used Tundra and still get a world class number of features that keep up very well with modern trucks. And thanks to Yokem's free vehicle history reports, you'll never have to wonder where your truck has been, how many owners it had, or if it was in good shape. We've got all the dirt for you.
A used Toyota Tundra for Sale near Texarkana is going to be serving Texarkana Texas customers with an unmatched blend of performance and old-school truck luxury. It's widely apart from the rest of the industry. If you're one of those people who wants a more down to earth, just plain powerful truck, the Tundra is ready to please. Contact us today for more info.