Used Toyota Tacoma in Shreveport LA Shreveport, LA l Near Bossier City
Used Toyota Tacoma in Shreveport LA
View Inventory


Vehicle Overview
A used Toyota Tacoma is a hot commodity on the pre-owned truck market right now, and there are a few good reasons for that we will explore. Yokem Toyota has had a large following of Tacoma fans for years, but here in the past 5 years, a used Toyota Tacoma is practically as popular as some new models. The truck itself was popular in its own time period, but as the years go by, people still clamor to buy Tacoma trims. In recent years, the Tacoma has grown up right alongside the technology boom in the auto industry. Recently used models come with huge touchscreen infotainment system, USB ports, wireless device charging, and of course, flexible camera angles and driver-assist features that make your Tundra more intelligent. Toyota has always strides ahead of the competition when it comes to high-tech features on their vehicles.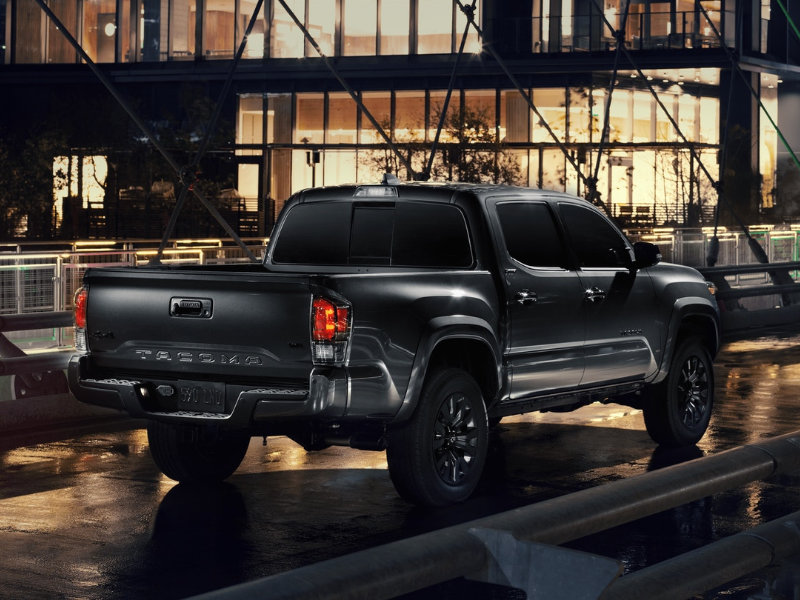 Exterior – Used Toyota Tacoma
Anyone looking for a used truck would be wise to pay attention to used Toyota Tacoma in Shreveport inventory. This chronically popular pickup truck demands attention on every level, serving Shreveport Bossier Texarkana Natchitoches with a few special advantages that competitors leave out.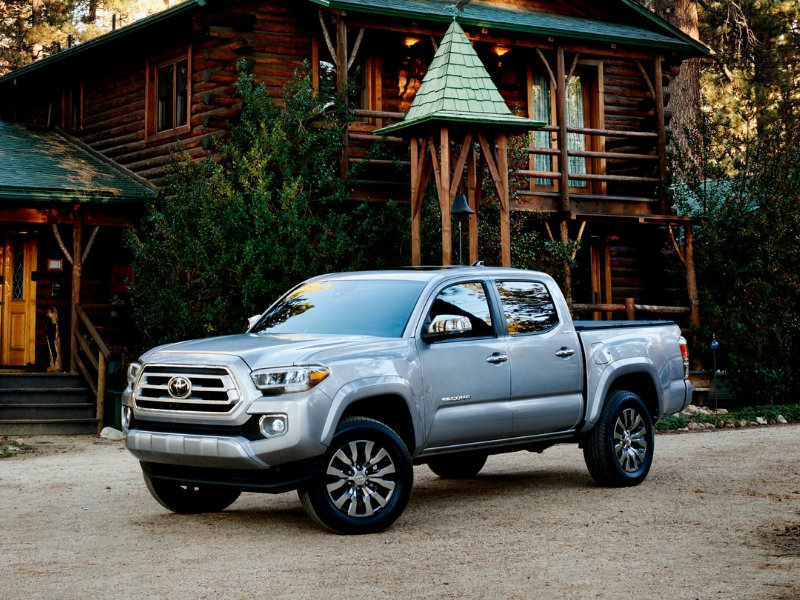 Interior – Used Toyota Tacoma in Shreveport LA
The Tundra is reasonably priced on its base model, and you can definitely dip below average price if you equip it sparsely enough, but one thing we've always loved about the Tundra is that it always has that potential to be as luxurious as you want it to be. If you buy the right pre-owned year, you can get luxury interior features like leather seating, wood accents, off-road technology, and modern driver-assist features. You can go cheap or you can go all the way up to luxury pickup truck. The fact that Toyota wants to give that kind of financial flexibility to their customers is inspiring.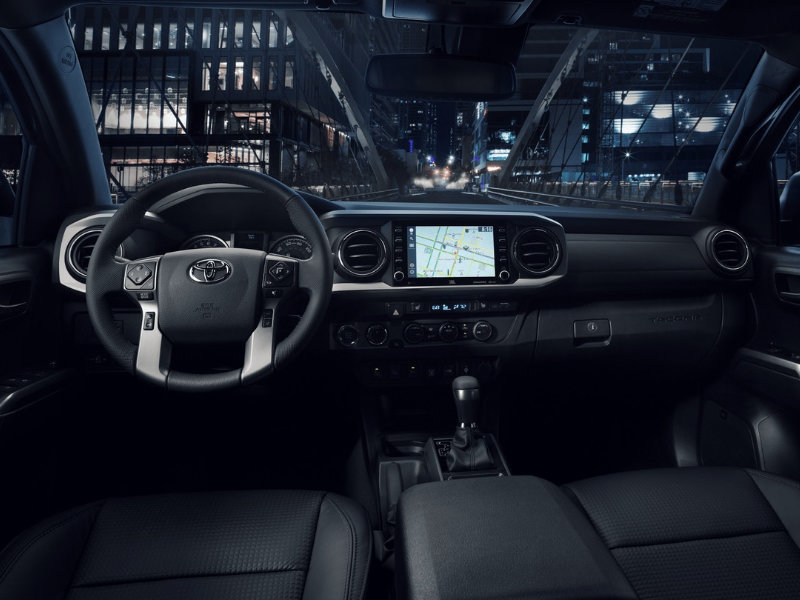 Mechanical – Tacoma specs in Shreveport
The Tacoma has long been recognized as one of the best used truck buys because of its powertrain and transmission choices. For example, recently used Tacoma models have boasted both 6-speed manual and automatic options. Not many trucks still give you the option to go for manual transmissions, and that's something that more old-school truck owners appreciate. You want to be able to take that active stance in the driver's seat and really feel the gears yourself.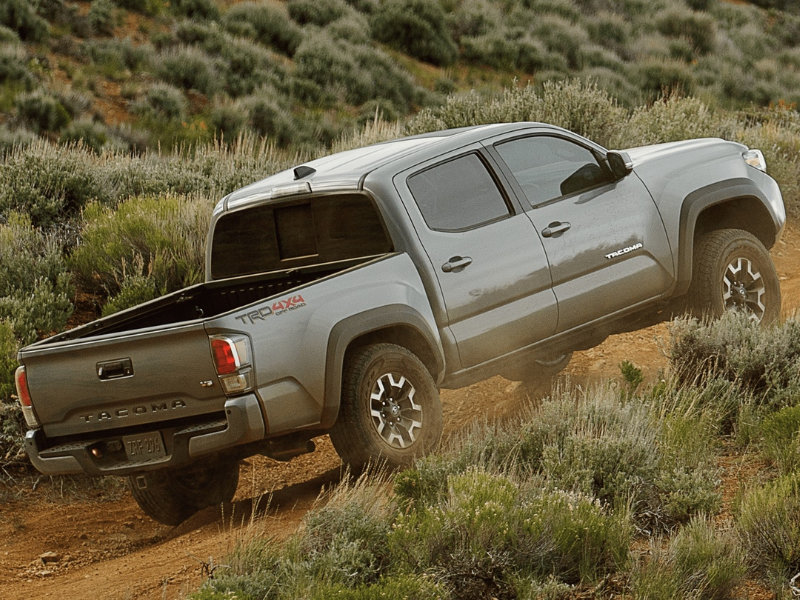 Powertrain – Toyota Tacoma specs in Shreveport LA
Pickup truck owners don't necessarily need luxury to feel like they're making the most of their vehicle. They want toughness, a competitive edge in things like towing, payload, and off-roading. That's why the first reason so many people shop for a used Toyota Tacoma in Shreveport is that they are simply known as one of the toughest trucks on the road. They hold up. They don't fold. When you buy a truck that's meant to go up against the elements, you want the exterior to be just like the Tundra's. It has an agile drive as well. Powerful engines that go from 159 to 278 horsepower are common on powertrain options in the last 8 years of the Tacoma's popularity. It's not unusual to find that type of power going back as far as 4 years. Earlier models dating back to 2010 will still get about 236 horsepower.
Workhorse – Used Toyota Tacoma dealer
Towing is probably the single most important thing that a pickup truck is capable of doing just about better than any other vehicle. It's able to really give you room to hitch up a large boat, ATV, or 5th wheel camper and head out with a smooth drive. The Tacoma is a massive tower, often getting all the way up to 6,800 pounds towing capacity, so you're free to bring along some of the world's biggest hauls when you buy a Tacoma.
Why Yokem Toyota
Yokem has been serving Shreveport Bossier Texarkana Natchitoches with specials on the Tacoma this year because we recognize its greatness as a full-size pickup truck. Our job as a sales team is to make sure that our loyal customers are treated right. We make our dealership as comfortable for you as we can, giving out free Wi-Fi and refreshments for all who come to shop with us. If you're a customer who wants a rock solid full-size pickup truck, the Tacoma is an excellent buy. We offer up all model years and trims of Tacoma, in any color you can think of, and we price those trucks reasonably so that anyone can afford one. The finance team works to make sure that you can take out any auto loans you need, too. Not all dealerships are built alike. Give our Shreveport LA dealership a try. You'll find the sales team here is a pleasure to work with, very dedicated to their jobs, but most of all, they're dedicated to saving our loyal customers big time money on a pre-owned Tacoma. Dealing with the right dealership is important when you're serious about saving money on a used vehicle. Work with a team that really listens to you.
Contact Us Today
Yokem has been serving Shreveport Bossier Texarkana Natchitoches with specials on the Tacoma this year because we recognize its greatness as a full-size pickup truck. It has a trimmer, more agile drive than almost any other truck in this class, and every time a competitor misses a step, the Tacoma simply picks up the ball and runs for a touchdown with it. Call us today about this remarkable full-size truck.