Used Toyota Sequoia in Shreveport LA for Sale in Shreveport, LA l Near Bossier City, Texarkana
Used Toyota Sequoia in Shreveport LA


View Inventory
In prior editions, the Toyota Sequoia was known as one of the most premium luxury SUVs in America. It's one of the few Toyota models that is almost always just as good in a used edition as a new. You'll find that nothing is left out in older models of the Sequoia. Very older model Sequoias from the mid-2000s were built less for connectivity and more for disconnecting from life and enjoying the finer things. The cabin of a used Toyota is outfitted for spacious passenger and cargo capacity, safety features, and upscale fabrics. Each finely stitched leather interior that's built into a used Toyota Sequoia in Shreveport is still relevant in today's world. We all appreciate the handmade feel of a Sequoia interior. The model was extremely popular during the mid and late 2000s, as well as the early 2010s. You'll find that its peak quality is often around this time. And you can get that quality for yourself, for less than a new model.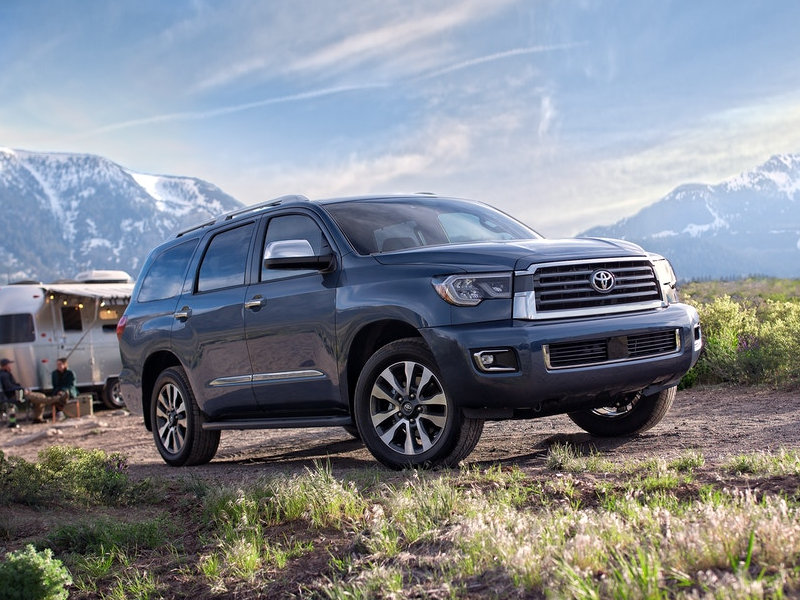 Features
The mid-2010s were another prosperous time for all used Toyota Sequoia models. Each one is serving Shreveport Bossier City Texarkana with a wide range of performance and interior features that are more modern. For example, a 6.1″ touchscreen is a nice way to add connectivity to your used Toyota Sequoia in Shreveport, all without taking away from that pleasant "away from the world" feeling as well. Yokem Toyota Used sells a lot of these models from around this time. It was a high point for the brand's history.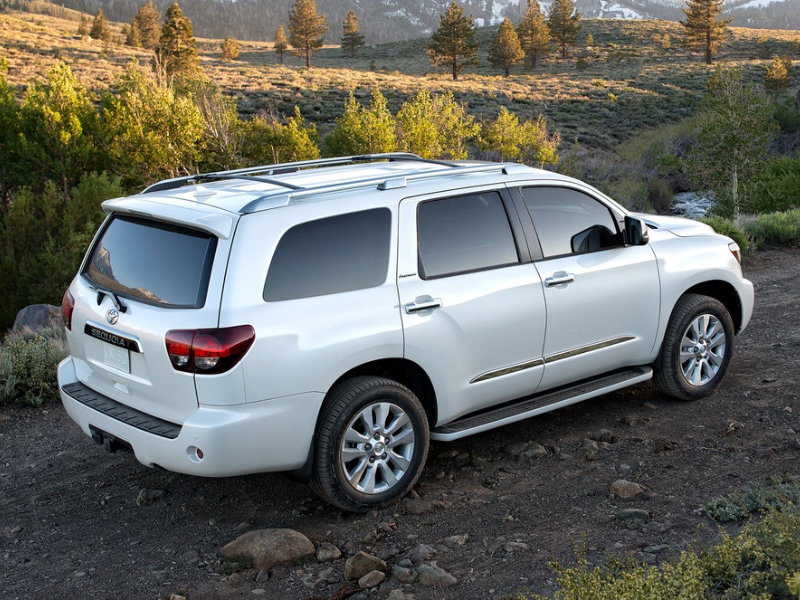 Gorgeously crafted leather interiors are available on high trims of the used Toyota Sequoia in Shreveport. Cameras were operational at this time, too, giving the Sequoia a modern feel with a throwback accent. It's our belief that this one is serving Shreveport Bossier City Texarkana with the best of retro and modern features. When buying used, you get the choice to go back in time or stay modern. The exterior of the Sequoia was always one of its most appealing traits. With roof rails, high-performance suspension systems, and gorgeously placed alloy wheels, the model gets generous chrome and luxury exterior accents. Most of all, this is a large SUV, bringing back an era when we all still loved that style. There's nothing compact about the Sequoia. It's a fully realized truck-based SUV that exudes power from every viewing angle. These really turn heads in Shreveport traffic.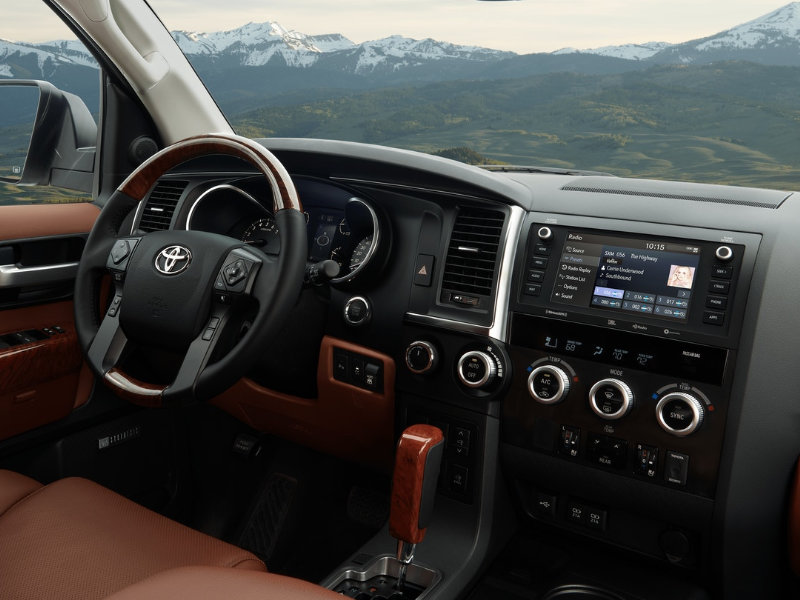 Treat Yourself to Used Sequoia Models
Yokem Toyota Used exists for a very important reason. We realize we realized the value of used Toyota models to the people of our area. Unlike new models, used models hold most of their value during ownership, allowing you to trade or sell back later with a great return on investment. The depreciation of new models is well-known in the industry, and more and more these days, people realize that buying used – sometimes – is just smarter.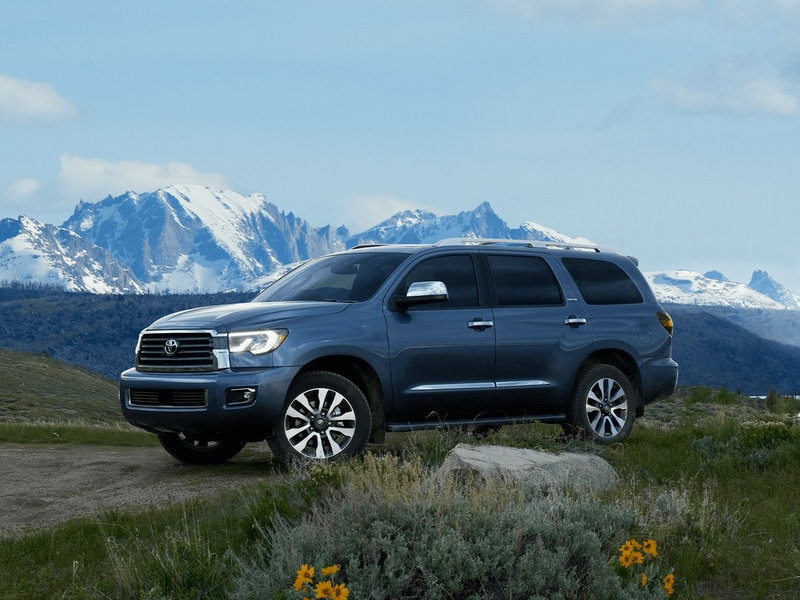 Our sales, finance, and auto care teams are serving Shreveport Bossier City Texarkana with a huge inventory of pre-owned and certified pre-owned models. You don't have to get good luck to take home a quality used model in 2021. What you'll find is that thanks to full inspections, computer diagnostics, great revamping work by our certified auto mechanics, and the increased reliability and longevity of Toyota vehicles, our used models are never a luck of the draw. We sell quality models that improve the lives and budgets of people just like you. Fully loaded, ultra modern Sequoia trims are certainly available if you'd like to put forth the extra finances to take one home. You're never boxed into a budget model or a luxury model. You choose which one works for your life right now. As time goes by, we add even more incentives to shop from our pre-owned dealership inventory. You should check back everyday to see if the Sequoia is one of the models we're handing out savings on.
Our team is always available to discuss your favorite pre-owned vehicles. We have a nice live chat feature that will put you in touch with a member of our team immediately. Ask any question from the convenience of your smartphone. We still take phone calls and visit, though! Be sure to stop by our give us a call the next time you need us.
We appreciate your interest in our inventory, and apologize we do not have model details displaying on the website at this time. Please fill the form out below and our team will quickly respond, or, please call us at (318) 798-3773 for more information.