New Toyota Used Toyota RAV4 for Sale in Shreveport LA Shreveport, LA l Near Bossier City
Used Toyota RAV4 for Sale in Shreveport LA
View Inventory


Used Toyota RAV4 for Sale in Shreveport
The Toyota RAV4 began life as a compact crossover with a frugal attitude. It slowly evolved into one of the most universally beloved crossovers for many years now. The unique compact, slim-shouldered design of the RAV4 made it a darling for people who want an easy to drive SUV crossover. However, just a few years ago, Toyota began throwing off-road equipment on its prolific compact superstar, and the results have been even more thrilling. A used Toyota RAV4 has a few advantages over new models. Yokem Toyota used sales wants to highlight all the reasons it might be time to buy pre-owned.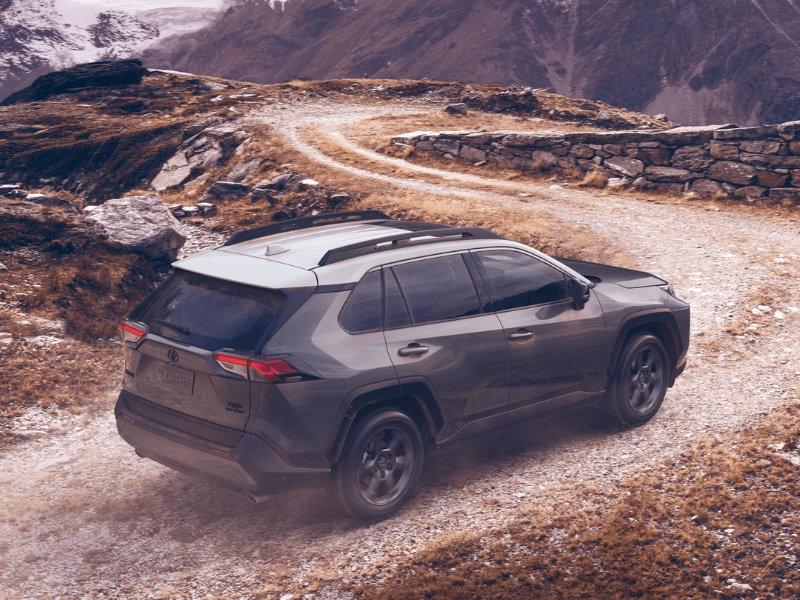 Why Choose a Used Toyota RAV4
A used Toyota RAV4 for sale in Shreveport has all the amenities of a much larger SUV, without all the bulk. Best of all, it gives you that smooth to operate feeling of a small SUV. Its size is just one advantage the RAV4 is serving Shreveport Bossier City Texarkana.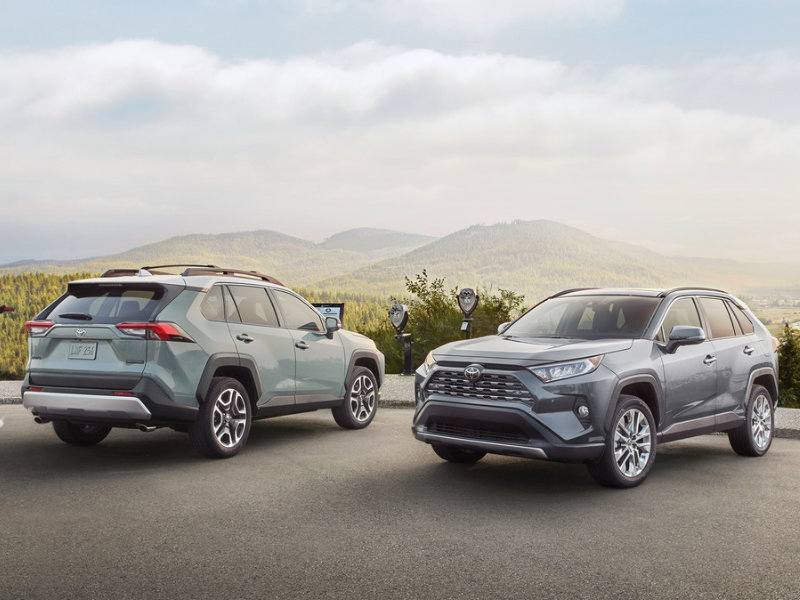 Off-Road
Toyota's TRD Off-road Trim is available on its many midsize and compact truck models, but no one ever thought they'd see that series of equipment on a RAV4. That happened just last year. If you want something that's almost new but still holds the used label and price tag, the 2020 TRD Off-road trim of RAV4 is a great place to start. It's already depreciated in value by a lot, so you'll get a fantastic deal on it from us.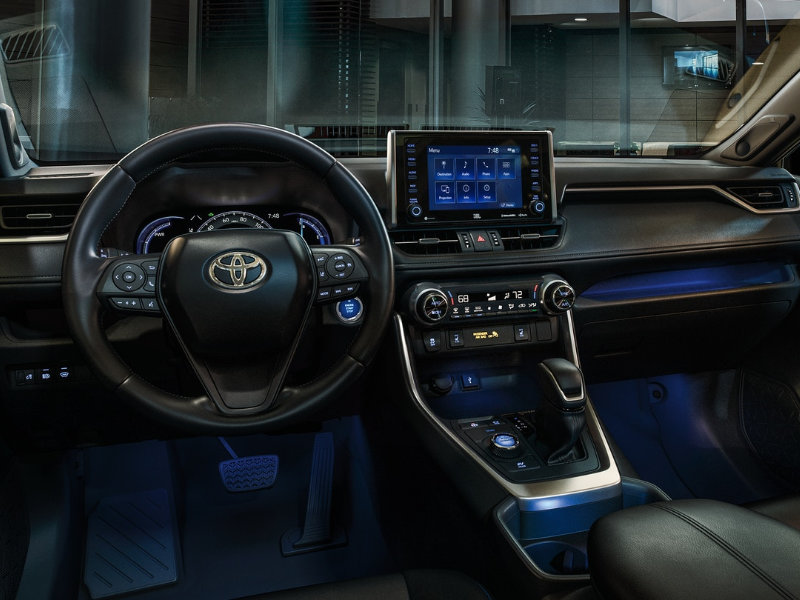 Versatility
If you haven't kept up with the RAV4 over the years, you might not know that in its 2006 form, it was made with three rows of seating. You simply don't ever see that in a compact model, so please familiarize yourself with that classic year and entertain the idea of a three-row compact SUV. Thanks to Toyota's engineers and designers, they managed to really pack a lot of space into many years of RAV4. The result was a reasonably priced three row SUV that still had its tinier form.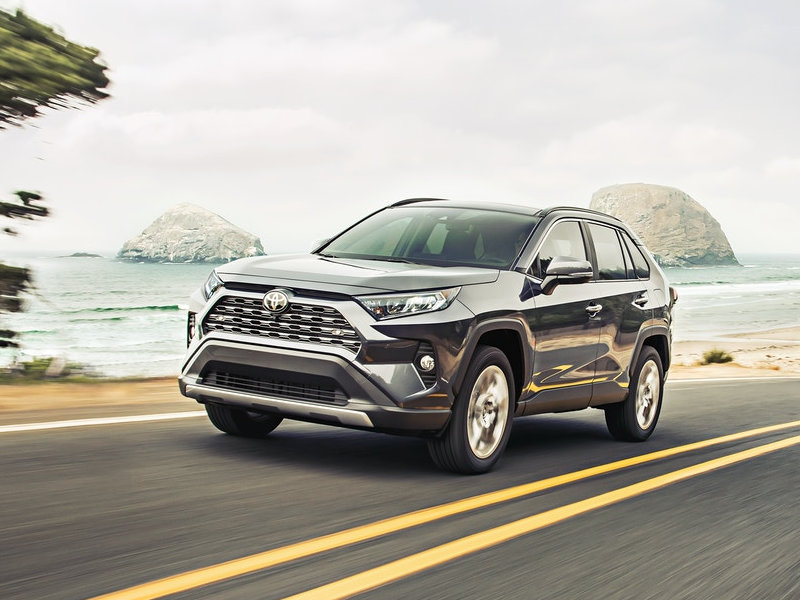 Interior Tech
Toyota never let the RAV4 fall behind on interior technology. They began using touchscreen infotainment systems in the RAV4 very early in the vehicle's history, so you'll definitely be able to grab a modern touchscreen and voice commands in even a used RAV4. What you'll also get is technology that is considerately placed in the RAV4 to make it ergonomic for everyone in their seating position. Whether the passenger or driver needs to interact with the touchscreen, Toyota makes it comfortable.
Plenty of Horses
Compact models often leave off the power, but the RAV4 never has. It has many V6 engines in its history that ramped things up to well over 250 horsepower and higher. Toyota is one of those automakers that knows you didn't choose a compact because you don't want the power. Of course you do. And they make sure that you get it, just in a smaller frame size.
Why Buy a Used Toyota RAV4
Your wallet deserves a break this year. Buying used can really free up money for other areas of your life. Buying used allows you to take on a smaller down payment and monthly payment. In many cases, our incentives to buy might even net you $0 down (though not always). Either way, you're going to get a more frugal package on a higher trim when you buy pre-owned. More flexibility in buying: You have many more years of used models to choose from than you do "new" models. In fact, there's just one new RAV4. When you take on a used purchase, you give yourself the freedom to explore the entire history of the brand. You'll find many hidden gems that people overlooked in their day, and you'll get them for less money. Peace of mind: Thanks to new warranties that extend past the original warranty, you can get insurance even when buying used. That means you'll be able to have peace of mind from a number of pre-owned buying resources. For example, you can look at vehicle history reports to make sure your used vehicle meets your standards. You will be able to buy extended warranties. And you can even ask our certified auto mechanics about your vehicle's inspection. They perform a multi-point inspection on every used vehicle we sell! If you're buying it from us, you can trust us that it's quality.
Contact Yokem Toyota Used Sales
Yokem thanks you for letting us keep serving Shreveport Bossier City Texarkana with fantastic deals on used RAV4 inventory. Pick your favorite year of RAV4 and give us a call. The team here looks forward to helping you find the right year and trim of RAV4. It's one of the hottest compact SUVs in the world today, but when you buy used, you'll be able to pick and choose from its entire history. Contact us when you can!