Used Toyota Highlander for Sale near Texarkana TX for Sale in Shreveport, LA l Near Bossier City, Texarkana
Used Toyota Highlander for Sale near Texarkana TX
View Inventory


The used Toyota Highlander for sale is a beautiful beast to behold. It was Toyota's answer to the blossoming popularity of the mid-size crossovers of the world. They wanted something a little larger than your average cute compact, and their answer was to create the first generation Highlander. It was released around 2000 and boasted some of the most powerful family off-road performance in the world. This was the model that could drop the kids off at school or take a mountain or two before days end. Our used Toyota Highlander for sale inventory is versatile, performance-oriented, and primed for a great deal from Yokem Toyota used sales. Starting in 2000, the Toyota Highlander for sale near Texarkana began its long legacy of service to families in need of a performance-slanted mid-size model. Its noble tour of duty lands it squarely on the top of Yokem Toyota used sales every year. The long, stocky build, the chrome on the exterior, and the shorter nose that Kia vehicles are known for all upped its profile and really helped it become eternally popular with families.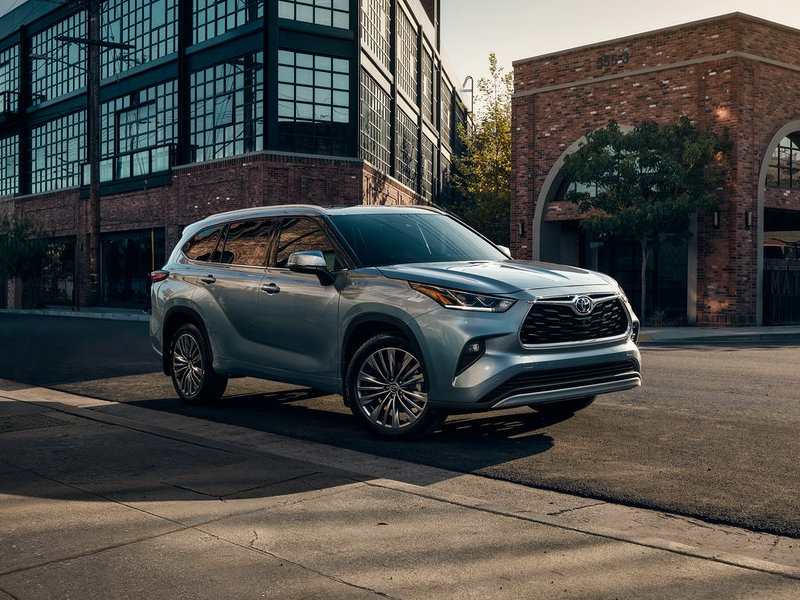 Exterior – Toyota Dealer serving Texarkana TX
The Highlander is a mid-size crossover that still looks very much like it's ready to hold the line in a football game. Its long, tall look and broad shoulders continue to paint a pretty picture in the modern era. It's a timeless example of Toyota's forward-thinking design principles. In fact, many models have stolen a page or two from the Highlander's playbook without giving the model much credit. You'll find the Highlander's exterior is also a considerate gentleman. It featured rain-sensing wipers many years and automated headlamps that let you forever retire from switching on high beams. Power liftgates have been around many years, too, so you can get a used Highlander with this feature as well.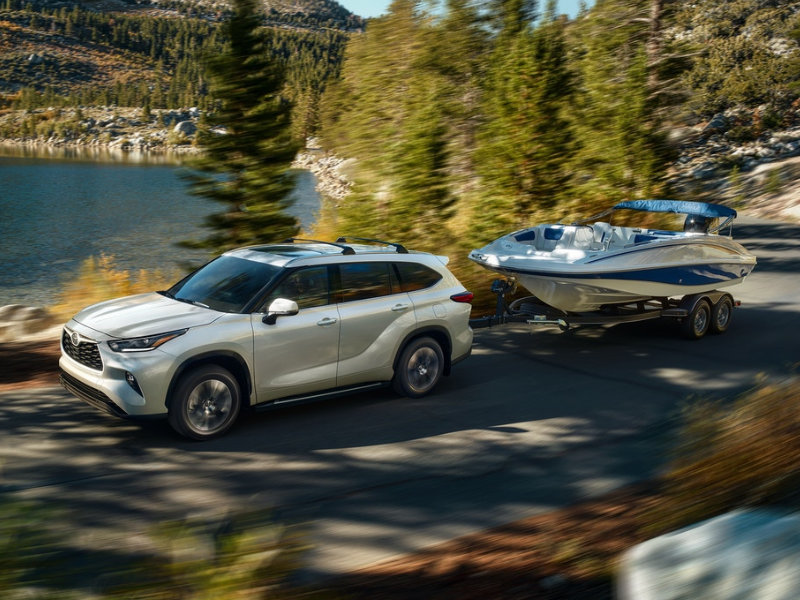 Performance might be what you think of first when you think of a used Toyota Highlander for sale near Texarkana, but it would be far from the last thing that's memorable about these older models. The Highlander was a handsome devil on the inside, too, and features plenty of niceties. For example, power windows and door locks have been a constant staple on the model since the early days, way before they were standard fare for this class's first years. The 2011 model finally got a third row, something that was outrageously well-received at the time. It was innovative and bold.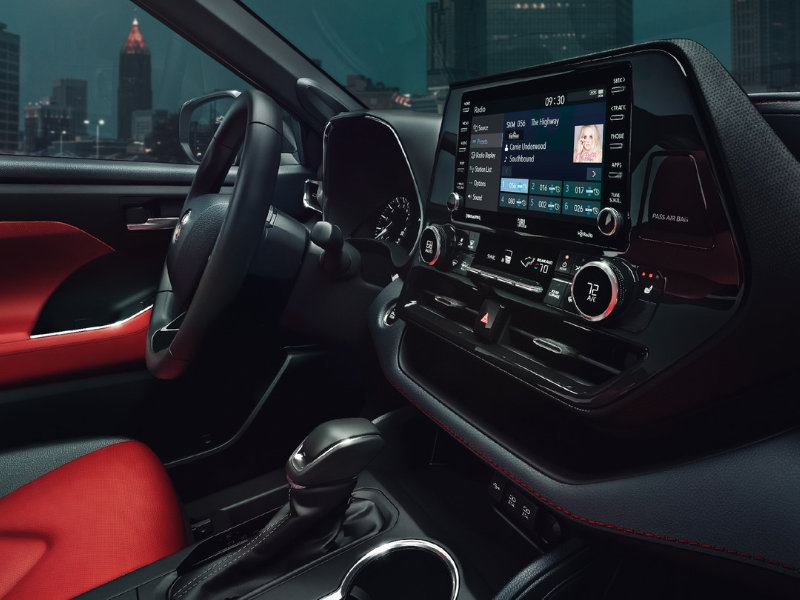 Toyota Highlander Mechanical specs
We can't talk about any used Toyota Highlander for sale near Texarkana without talking about performance. The Highlander's steady stream of V6 engines over the year pushed it past budget models and into a higher breed of mid-size. For example, the vehicles 2004 model featured a 3.3L V6 engine that has since gone on to win tons of awards. They also began making hybrid models way back in 2006, giving the Highlander a headstart on what later became an automotive tradition. The Highlander offered a hybrid back when other SUVs simply didn't. Today when you shop our used sales serving Texarkana Texas, you can grab some of those well-tested and elegant hybrid Highlanders.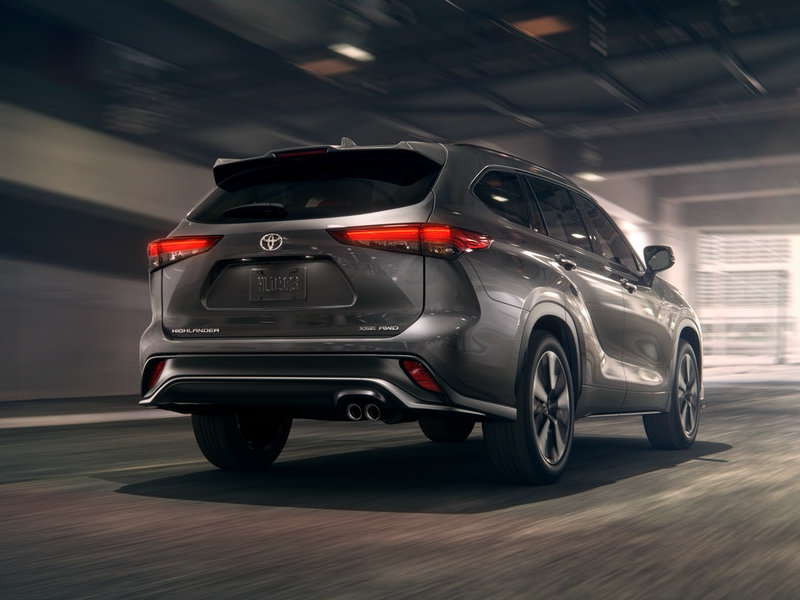 Technology – Toyota Dealership near Texarkana TX
The third generation began in 2014, so people buying recently used vehicles will find modern technology is all around the cabin and is in fact was so ahead of its time that it still holds up today. Blind spot monitoring and lane departure warning were there from the third generation's earliest days. Bluetooth has been around for many years now too, as has its touchscreen infotainment system and a rear Blu-Ray DVD entertainment system with 9-inch screen for the kids to really enjoy while the whole family is on the go. The entire cabin of the Highlander has always been a treat for families who depend on and/or enjoy technology. Even when you buy a used Highlander for sale, you'll always get some of the most stunning modern technology to be found anywhere, even on this year's vehicles. It holds up well over time.
Join us here at Yokem Toyota for used sales serving Texarkana Texas. We'll make sure that you get the right deal for you and your family. Contact us if you have questions about the Toyota Highlander!