Used Toyota Highlander for Sale near Monroe LA Shreveport, LA l Near Bossier City
Used Toyota Highlander for Sale near Monroe LA
View Inventory


The Highlander's legacy in the industry is set in stone. It's one of America's most reliable family SUVs. When you see a used Toyota Highlander for sale, you know that the character behind that model is rooted in the family lifestyle. Comfortable, spacious seating and a fashionable exterior are a part of that legacy. We offer a huge inventory of used Toyota Highlander models for sale near Monroe, and we find that families always drive away in their used model with a smile on their faces. This is an SUV that's meant to become a happy part of your family. Today's review of the Toyota Highlander is our way of serving Bossier City Texarkana Monroe customers with accurate information about this particular model.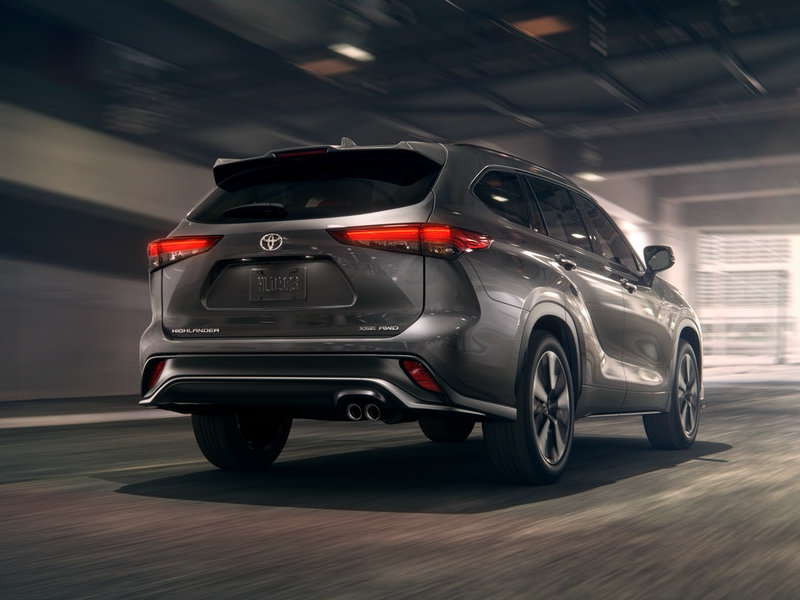 Technology – Toyota Dealer serving Monroe LA
The Highlander has been putting connectivity tech in the Highlander for almost a decade now, so you can buy a used model and still get a touchscreen infotainment system. For people who think the infotainment system is a new deal and you can only get it with a new model, there's great news. The 8-inch touchscreen infotainment system has been a part of the Highlander's playbook since the early 2010s. If you shop for a used model from 2014 or earlier, you're going to have the chance to get a great touchscreen with Wi-Fi and Bluetooth technology. If you're holding off on a used vehicle because you don't think they have technology like this, this is your lucky day. Our long line of used Highlander models definitely have top notch tech to own.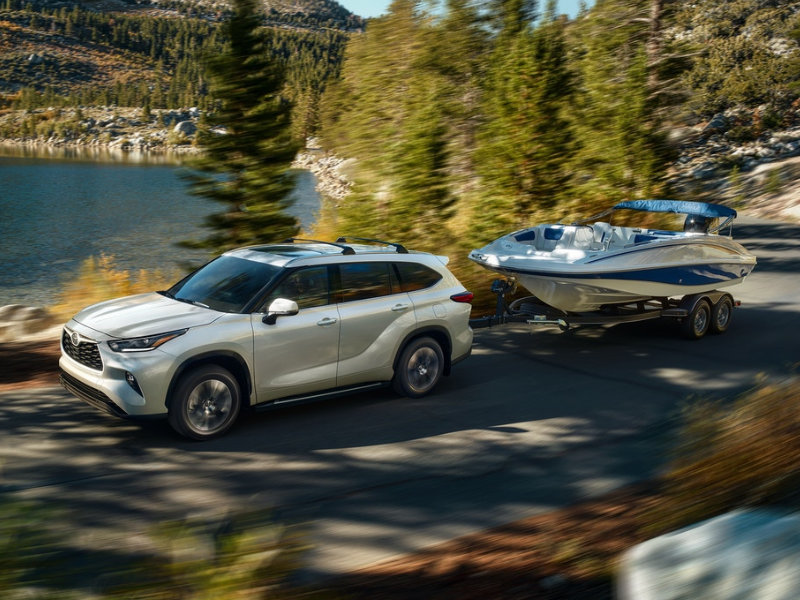 The Highlander has been a very fashionable and spacious SUV since the early 2000s, but now that time has gone by a little bit, you really have a long line of used Highlander models to choose from. For example, in 2011, the Highlander made a third-row standard in their trims. That spacious, comfortable third-row was and is still one of the best in the industry. It features optional leather-trimmed seating (or standard in high trims). You don't have to beg Toyota for leather seating. They're openly and joyously handing it to you, even if you're shopping for a used model.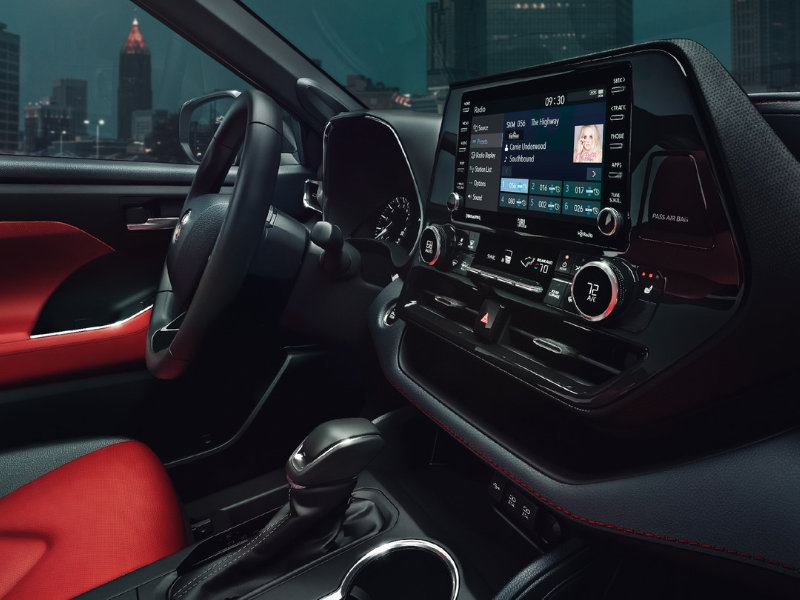 Toyota Highlander Powertrain specs
The driver deserves to have some authority behind his or her family SUV. You want to be able to experience not just the joy of being around your family, but the joy of driving an SUV that's powerful. The Highlander is that SUV. Its strong V6 engines first appeared in 2000. It never looked back from there. The most recent Highlanders come equipped with base type power (185 horsepower) or premier power (270 horsepower). There's always a powerful engine to choose from in the Highlander family.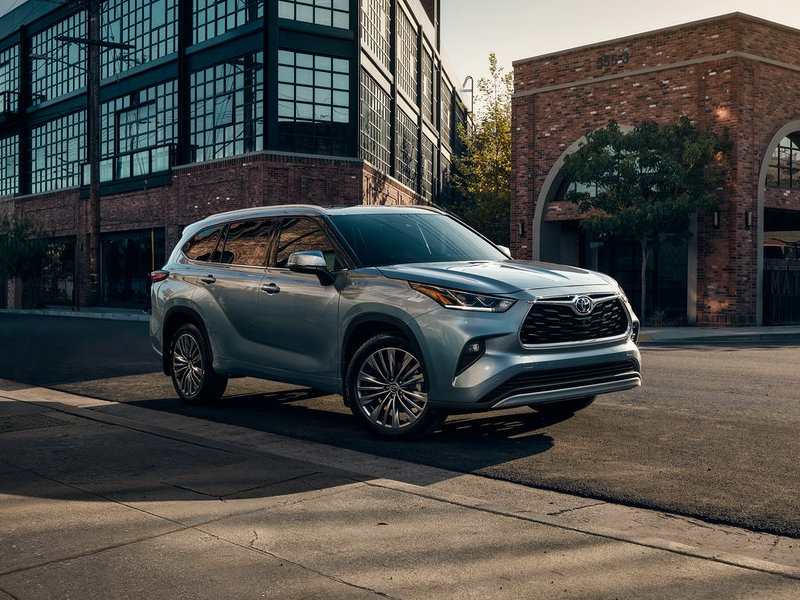 Used Advantages – Toyota Dealership near Monroe LA
Yokem Toyota used SUVs love serving Bossier City Texarkana Monroe with our large inventory of used Toyota Highlander for sale. You're going to find that buying used is no longer a risk in today's highly advanced world. You can grab a pre-owned Highlander for sale near Monroe and still get a top of the line family SUV. Shopping used allows you to: Get a nicer trim of Highlander for much less money than if you bought that same trim new. You'll also find that add-on features are FREE on used models. You don't pay extra for things like "larger touchscreen infotainment system" and "driver-assist features. They're simply built into the bottom line price and free to you. Shopping used gives you greater flexibility. Because you can pay off a used vehicle sooner than a new one, you'll outright own your vehicle quicker. Best of all, though, the used model isn't going to plummet in value like the new SUV does. It retains more of your value and allows you to sell back and keep your investment. Used vehicles are meticulously maintained in today's dealership lots. We have a fleet of certified auto mechanics who work to keep our used inventory inspected and healthy. Because of this, you can count on getting high quality used Highlander inventory. Used vehicles cost less money in registration and tax fees. They even cost less money to insure. Money isn't the only reason to buy used anymore, but it's one of the most compelling. Our used SUVs come with full vehicle history reports. Explore the lifetime of your Highlander and decide whether or not it's the model for you. You can see how many owners the model had, if it has been in any accidents, and even see its maintenance schedule in some cases. There's a lot to learn.
Why Own a Used Toyota Highlander – Toyota Highlander dealer
We've told you that the Highlander is a staple of family life in America, but we haven't got into all the reasons why. Why has this one brought so much joy and adventure to families over the years?
A pre-owned Highlander is a perfect decision for so many families who shop with us. Contact us today to find out what Highlander models and trims we have for you today.