New Toyota Used Toyota Highlander for Sale in Shreveport LA Shreveport, LA l Near Bossier City
Used Toyota Highlander for Sale in Shreveport LA
View Inventory


Used Toyota Highlander for Sale in Shreveport
The Highlander's name is known far and wide here in Shreveport. As a model that's suitable for everyday commuting and hardcore off-road fun, it's ideal for just about any family. As a midsize crossover, the Highlander was born a long, long time ago from the basics of the Camry. That generation is long gone, but what we're left with is a 20 year span of Highlander models that are perfect for just about any family shopping at Yokem Toyota used sales. We want to continue serving Shreveport Bossier City Texarkana Natchitoches with outstanding deals this year, so we're showcasing one of our bestselling midsize used crossovers: the used Toyota Highlander. Here's why you need to get your paws on one of these this season.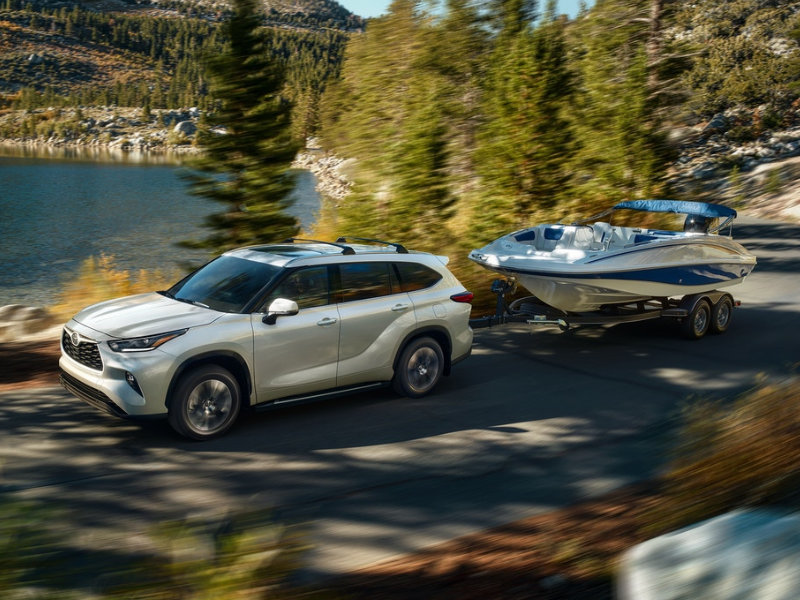 Why Choose a Used Toyota Highlander
The Highlander has been earning its reputation and accolades since way back in 2000. We feature relatively "new" used models of Highlanders, but you'll always be able to go back and grab one of the classics from us, too. The older the vehicle is, the more economical it's likely to be. However, all used Highlander models have a few things in common.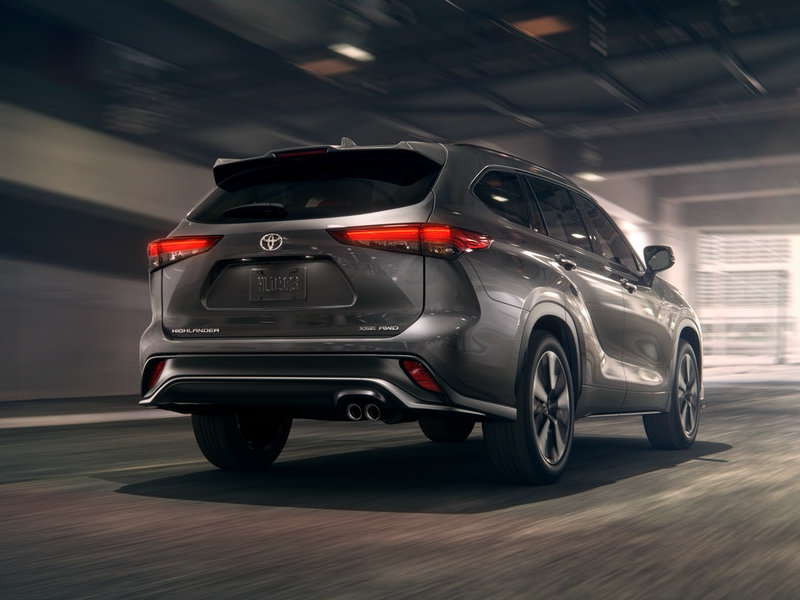 Powertrain
From the early dawn of the Highlander, these models were stacked with powerful V6 engines that ruled the road. They were also powered by all-wheel drive configuration, meaning you could always count on a Highlander to keep its footing on rainy, snowy, or curvy roads. And because it was designed after the Camry, it offered one of the softest crossover touches in the business. Your family can choose any Highlander model and be assured of a fantastically powerful drive and towing performance.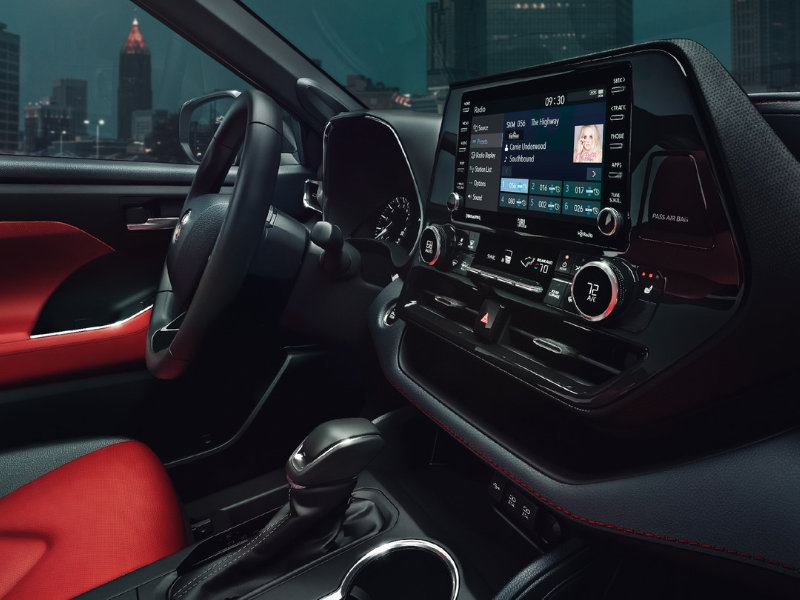 Strong Trims
Don't underestimate the importance of the trim lineup in any vehicle's legacy. You've got to have a strong base model, even if it's priced dirt cheap. Yokem knows that one of the reasons the Highlander has always been so popular is because of its relentlessly good trim lineup. In its second generation, you'll find Highlander trims like the Limited and Sport that soundly defeated competing model trims. They offered up more V6 engine goodness and a suite of leather interiors that surpassed competitor quality.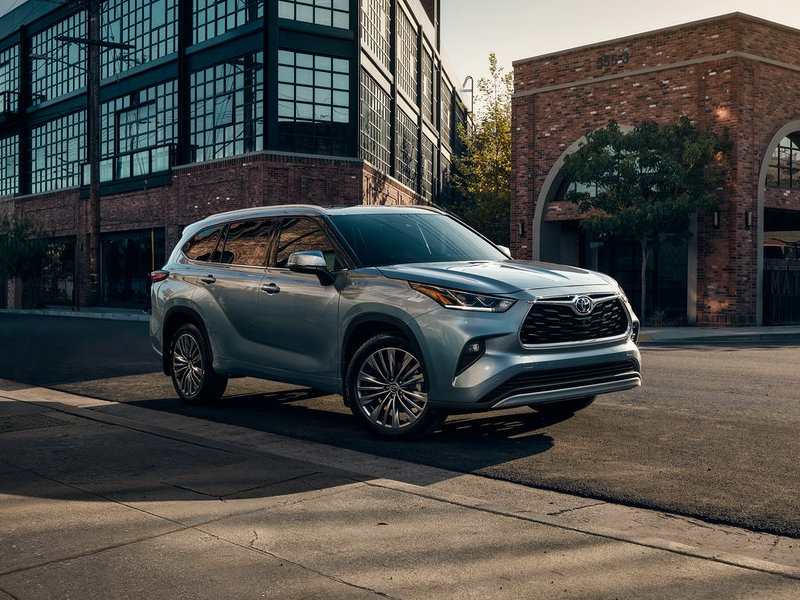 Reasonably Priced
The Highlander can be dressed like a luxury SUV, or it can be a near-economy model (though not quite). However, when you buy used, you'll find yourself able to afford higher trims and therefore pricier features. New models are priced higher because of that "new" tag (something that entails advertising fees and a suite of things that have nothing to do with the actual value of your SUV). So when you buy a Highlander Limited from a few years back, you still get the most "modern" features without having to pay for the intangibles you don't actually benefit from. Someone else already paid for those when they bought it new. You get a reasonable price break.
Why Buy a Used Highlander
The used Highlander is a highly valued model in the industry, but you might be asking yourself why not just buy one new. There are a few good reasons to skip out on this year's new Highlander in favor for one that's a few – or even many – years old.
Free Features
Believe it or not, when you buy a used vehicle, you always get advanced features for free. Those features lose their value after the first year because they're no longer new anymore. Someone who paid for that $2,500 "convenience package" did so believing they would always own that vehicle. Now they don't. Their loss is your gain.
Proven Reliability
If a Highlander is on the road after a decade, then it has already proven itself to be of great use to someone. That proven reliability is something you never get when you buy a new model. And with today's extended warranties, you also have the opportunity to get that proven reliability with a little insurance on the side. You have the power to chance it, or you can opt for the insurance and pay up front.
Vehicle History Report
Every used vehicle bought here at Yokem comes with a free vehicle history report. You don't have to worry about where your vehicle comes from. We're going to tell you in a full Vehicle History Report. It shows how many owners your Highlander had, whether it was in any accidents, what maintenance schedule it had, and so much more.
Contact Yokem Toyota Used Sales
Our dealership is serving Shreveport Bossier City Texarkana Natchitoches with a large, quality inventory of Highlander trims today. If you're on the prowl for a used Toyota Highlander for Sale in Shreveport, Yokem is the place to visit as soon as possible. No matter what year you're looking for, we've got the pre-owned Highlander that will give your family a great SUV crossover. Contact us today to learn more.