New Toyota Used Toyota Corolla for Sale in Shreveport LA Shreveport, LA l Near Bossier City
Used Toyota Corolla for Sale in Shreveport LA
View Inventory


Used Toyota Corolla for Sale in Shreveport
Would you believe that the Toyota Corolla has been around since 1966? That's an astonishing fact, but it's true. This vehicle has been through about 50 years of Americans history. It's also about as popular as history itself. The brand recently sold its 40 millionth model, a feat that won't be forgotten by the auto industry any time soon. Few vehicles have the staying power of a used Toyota Corolla. What is it that makes a used Toyota Corolla for sale in Shreveport such a special product? Yokem Toyota used sales pays tribute today to a compact car that managed to outlive them all.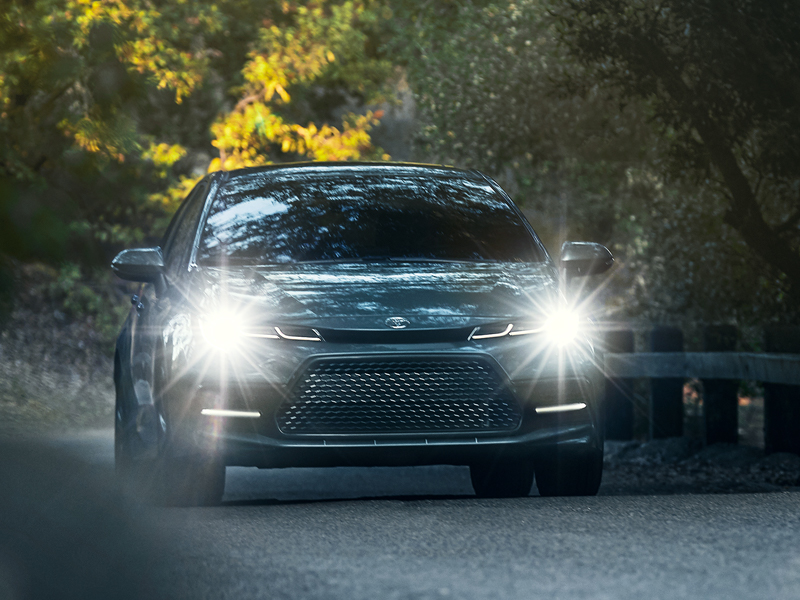 Why Choose a Used Toyota Corolla
If you've bought a Toyota Corolla at any time in the last 50 years, you've noticed a few things about it that make it special. Recent models have taken on the appearance of near luxury cars, while slightly older models focused on economy. Over the brand's lifetime, it has created a string of autos that meet nearly every need of American customers.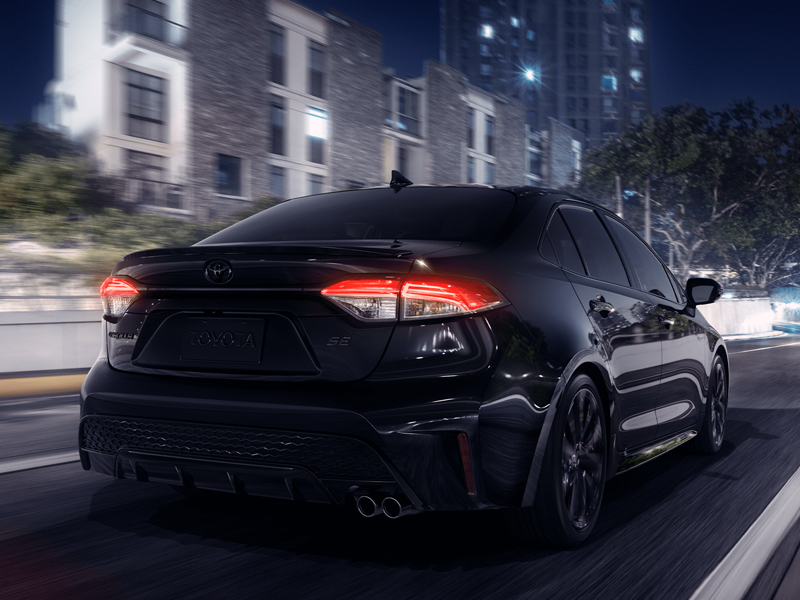 Versatility
The Corolla can be anything you want it to be. It comes in sedan or hatchback form, and here recently Toyota started making hybrid Corolla models for better efficiency. Imagine 50 years worth of Corollas, and a good many of those vehicles are still on the road. If you're a young go-getter who just needs a car for yourself, a hatchback meets your active lifestyle. Throw in your cargo and go! If you're a family man or woman, the Toyota Corolla sedan is perfect. And of course, if you want to save a few bucks on gas, there are already used Corolla models that have hybrid powertrains.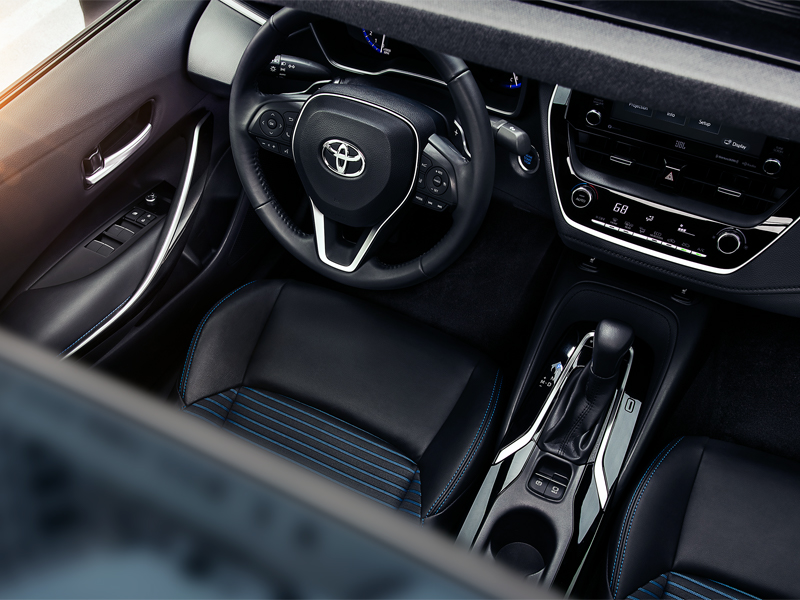 Timeless Design
You don't sell 40 million cars by being a follower. The Corolla has always been willing to tweak its designs to keep up with the times. And while much older models will obviously look much older, they still have a timeless appeal because of their influence on the industry. Dozens of other automakers over the years have tried to duplicate the winning formula of the Corolla. Almost none have even managed to come close to this timeless design, but if they have, it's because the Corolla paved the way.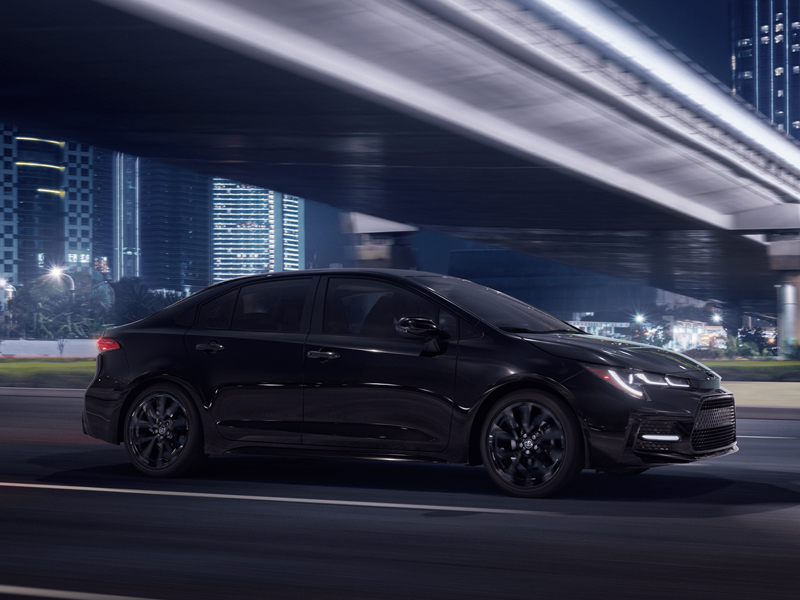 Safety Affairs
Used Corolla models will always have the amazing safety features that Toyota has always put on their Corolla. When driver-assist features became available about a decade ago, Toyota immediately began surprising their customers by generously giving out advanced features for less on the Corolla. In fact, the Corolla actually created a blueprint for advanced safety features like Pedestrian Detection and Automatic Emergency Braking. You'll find many used Corolla models have these features available to you.
Price Matters
The Toyota Corolla is one of the most responsibly priced sedan and hatchback vehicles ever made. And maybe that's one of the secrets to its success. Because the brand has a strong reputation for offering a surprisingly strong powertrain, you always feel like you get more than you pay for on a Corolla. That's why this brand has been selling amazingly since 1966.
Why Buy a Used Corolla
Buying a used vehicle is a smart move for frugal families and individuals.
Better Insurance Rates
You don't just save money on the price of the car. Yes, you'll get a smaller monthly payment and maybe even zero down. You'll also benefit from monthly savings, though, in the form of lower insurance rates. Many people buy used because they're tired of paying overpriced insurance rates for new cars that don't stay new.
Good Information
Thanks to vehicle history reports, you can see all the owners of your Corolla. You're not taking a big chance buying used anymore because dealerships like Yokem make sure that you have full transparency when you buy. There is no lottery when you buy used from Yokem. We let you know exactly the kind of car you're getting.
High Quality Inspections
Your Corolla from us is 100% inspected by certified auto mechanics. Once again, that's to reduce the "chance" you take when you buy used. Thanks to our multipoint inspections, you never feel like you're gambling with your money. You just get a great, high quality used Corolla that is going to give you some of your greatest road trips in life. You'll be able to drive with confidence.
Contact Yokem Toyota Used Sales
We hope you've enjoyed taking a brief look at the Corolla and its endurance over the years. This vehicle is one that endears itself to a new generation of Americans every year. You can be the next person to discover all the ways the Corolla is serving Shreveport Natchitoches Bossier City Texarkana drivers. If you'd like to learn more about our used Corolla inventory, or ask questions about a specific model year, just write, call, or stop by and see us here in Shreveport today. We look forward to serving Shreveport Natchitoches Bossier City Texarkana.