Used Toyota Camry for Sale near Monroe LA Shreveport, LA l Near Bossier City
Used Toyota Camry for Sale near Monroe LA
View Inventory


The Toyota Camry is one of the most legendary models ever made in any class. It's of course a mid-size sedan, but it frequently overpowers even compact and mid-size SUVs by having a more powerful engine and transmission combo. Throughout the years, the Camry has given us some of our fondest memories and glimpses of greatness. Toyota loves the Camry, and it shows. If you're looking for a used Toyota Camry for sale near Monroe, please consider Yokem Toyota used cars for your next purchase. We know what it means to be a Camry owner!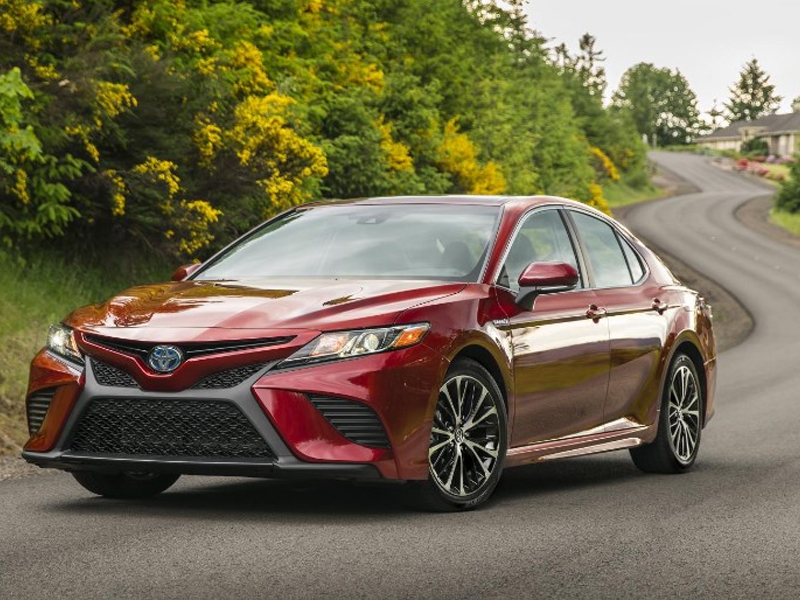 Why Own a Used Toyota Camry
The Camry is serving Bossier City Texarkana Monroe used car buyers with decades of tremendous models. Each year with the Camry was an event, but those made in the last 10 years have especially been remarkable on efficiency, power, and even off-road possibilities.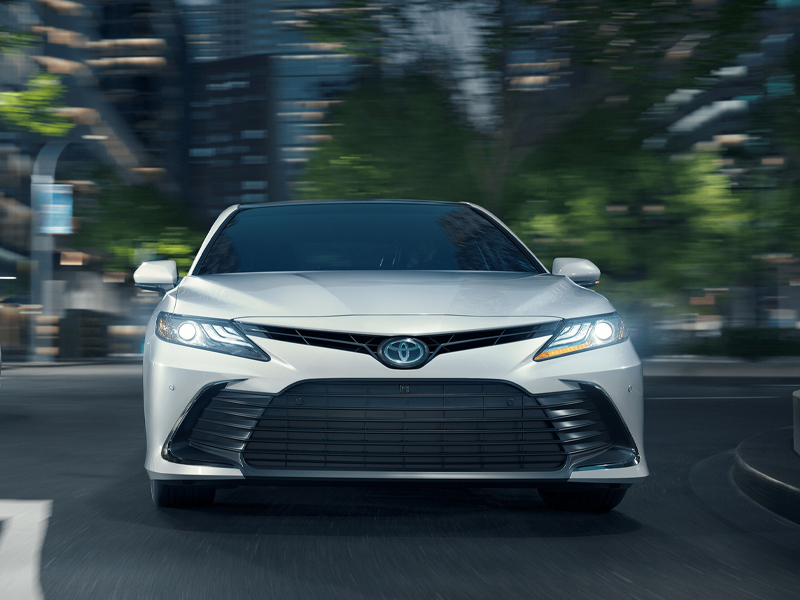 V6 engines are the hallmark of the Camry performance set. Throughout the years, the model has been blessed with a series of award-winning engines that pushed the Camry's aerodynamics to the limit. For example, the recently used 2017 Camry was equipped with a 268 horsepower engine and grabbed 248 lb-ft of torque. The result was a zero to sixty time of only 6.1 seconds. Now, that's a Camry that's going to take you placed, but it's not the only model year that can really get you there and with quickness. The Camry's long line of V6 options are one of its most enduring assets.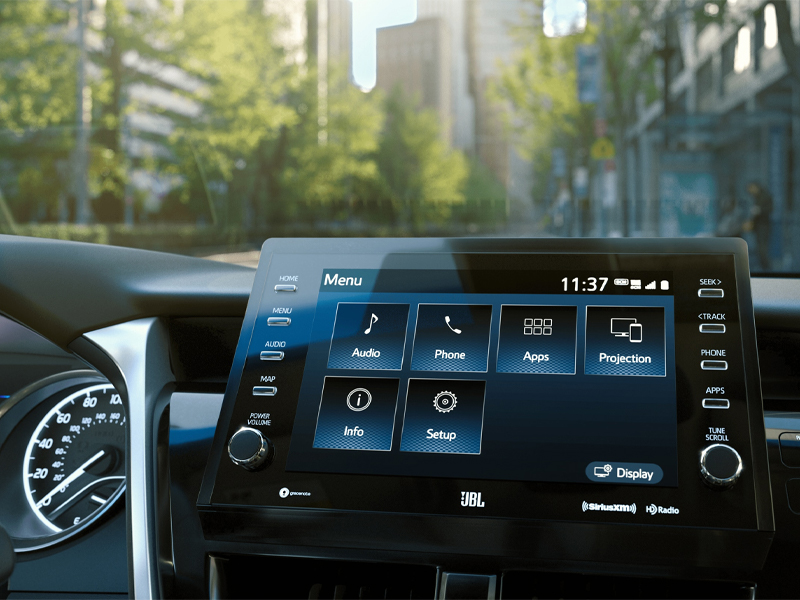 Grace – Toyota Camry
The elegant with which the Camry is designed is evident in every model year etched in our memories. Whether it's a recently used Camry or one that goes all the way back to the brand's beginning, if that model is still on the road, it has a lot of poise and grace to share with you. The sportier trims give you options like sport-tuned suspension and a larger, more fierce grille design. Distinct badging can help to really spice up the exterior of high-end trims. Whether you want a luxurious looking sedan or a sportier, coupe-type design, the Camry has something for you.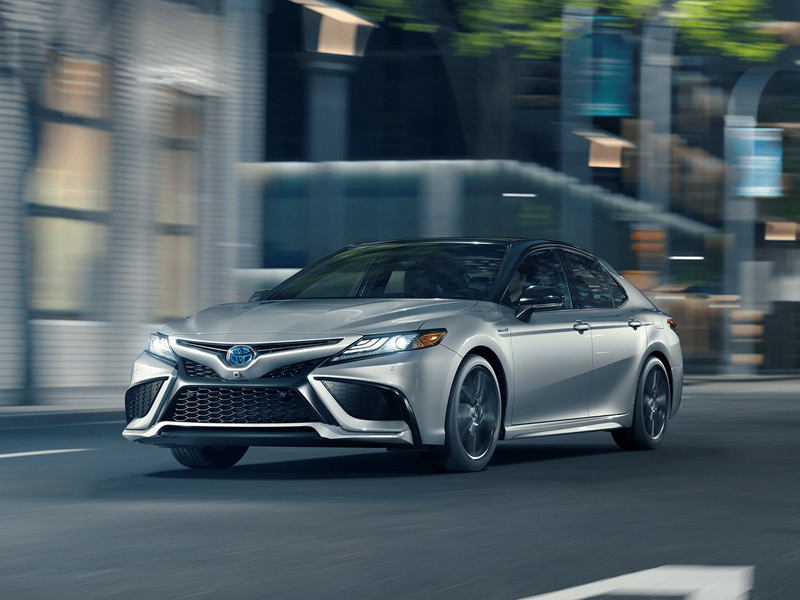 Agility – Toyota Dealership near Monroe LA
The nimble performance of the Camry is something that we always think of when we review its trims, and one of the reasons is the set of wheels and tires that the Camry gets every year. 18-inch options are never out of the question if you look anywhere in the Camry line in the last 15 years. You'll find plenty of reasons to look for a Camry for sale near Monroe, but agility is one of your best reasons.
Luxury – Toyota Camry dealer
High-end Camry trims are known for their leather-trimmed seating, premium stitching, and technology lineup. You'll find that models made in the last 10 years feature touchscreen infotainment systems that were born to be the frontrunner of this technology in sedans. There are still modern sedans that don't get touchscreens as nice as the Camry was getting a long 5 years ago. If you want luxury, the Camry's higher-end trims have plenty of it to share with you, and like always, Toyota makes this kind of refinement and comfort affordable to their customers.
Used Advantages
When you buy used, you open up the possibilities of your favorite model. If you're buying new, you're confined to the year you're in, and we know that time travel can be a lot of fun. Buying used is your time machine to the classic Camry model years of the past. When well-taken care of, some of these models can perform just like new and still give you massive savings. Buying used saves you money, gives you a quality model, and opens up even more possibilities for choosing your next sedan. We find that our customers also appreciate the insurance and taxes they save on pre-owned models every year. And with vehicle history reports and the ability to research your model year, you can buy with confidence more now than ever before. We have a large inventory of used Camry models that are fully inspected and approved to give you a lovely sedan experience. You can always look through our inventory online. Shopping online is a very relaxing experience that is sometimes more convenient than stopping by a dealership. Sit down with a cup of coffee at your home computer and get ready to explore the best of what the Camry world had to offer over the years. Those same traits of greatness can still be yours today.
Thanks for letting us keep serving Bossier City Texarkana Monroe customers like you with novel great savings on models like the Camry. Toyota has a long line of beautiful sedans, but the Camry will certainly be its crowning achievement forever. It is a beloved, revered model in the brand's lineup, and it continues to be the sedan that America turns to. Contact us today if you have any questions about our used Camry inventory!