2020 Toyota RAV4 Lease and Specials in Shreveport Louisiana
2020 Toyota RAV4 Lease and Specials in Shreveport Louisiana
---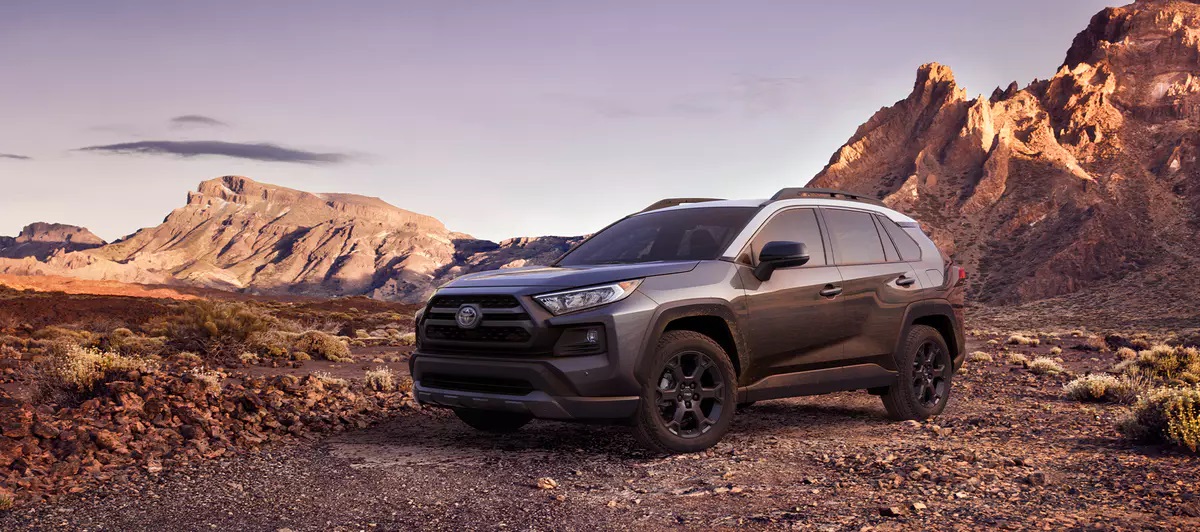 Toyota RAV4 Lease Specials and Finance Offers in Shreveport LA near Bossier City
Why Lease or buy 2020 Toyota RAV4 in Shreveport Louisiana
The RAV4 has always been an exceptional value, but this year there's more reasons to buy it than ever before. It features a new TRD Off-road trim that brings the RAV4 onto the trails for the first time, and for the first time, it features Android Auto smartphone integration, a Godsend to you Android users out there who love the RAV4. Our dealership in Shreveport Louisiana is here reviewing the 2020 Toyota RAV4 in Shreveport so that you can consider the RAV4 as a candidate for your next small SUV. It has always been one of the most stylish small SUVs, but this year it gets massive performance boosts and a trim that makes it off-road ready. Our Yokem Toyota lease specials near Bossier City will help you afford the trim you want. Let's see what the RAV4 is up to in 2020.
*Not actual vehicle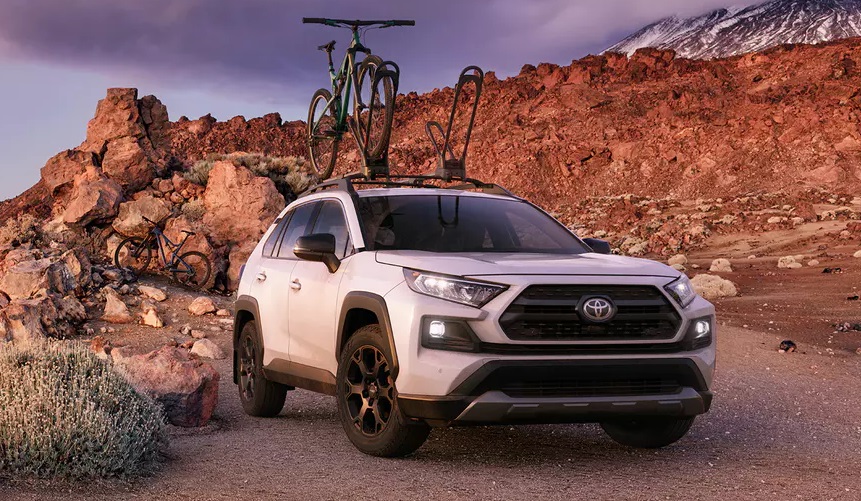 Exterior – Toyota RAV4
The RAV4 gets a wider and more aggressive pose in 2020, making it a little more intimidating than yesteryear's RAV4. Fender flairs also give it an edge this year, making for a muscular, athletic stance that begs to be admired. Your 2020 Toyota RAV4 is going to turn heads wherever you drive it. It never betrays its SUV look, though. It's still the RAV4. It's just a little more menacing this year. The Adventure Grade appearance package nets you features like 19-inch 5-spoke alloy wheels. They look amazing in motion near Bossier City.
*Not actual vehicle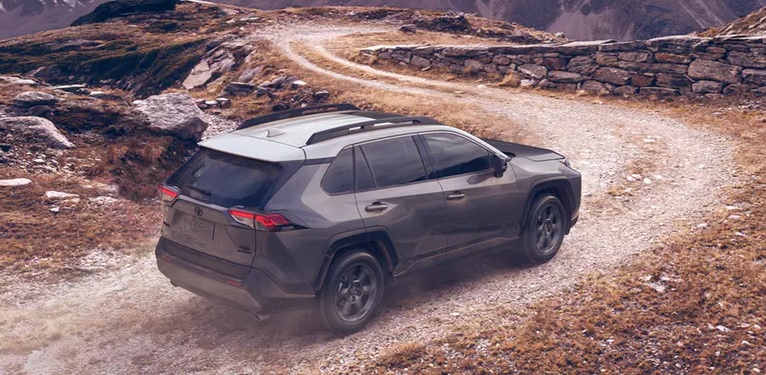 Interior – 2020 Toyota RAV4
We can't brag about the interior of the 2020 Toyota RAV4 in Shreveport enough. The addition of ambient lighting sets the mood for every drive, and we know our customers are going to love that feature. A panoramic glass sunroof is also available, ramping up the luxury style to the max. Your XLE Premium comes with the sunroof standard, and it's also here that you'll get simulated leather upholstery for a much more lavish look. It also gets a power liftgate for optimal loading and unloading of your daily hauls. In our opinion, the upgrades are well worth it, especially for the additional power you get with higher trims. You can use our Yokem Toyota lease specials to lease the RAV4, or you're always welcome to take advantage of our incentives to buy as well.
*Not actual vehicle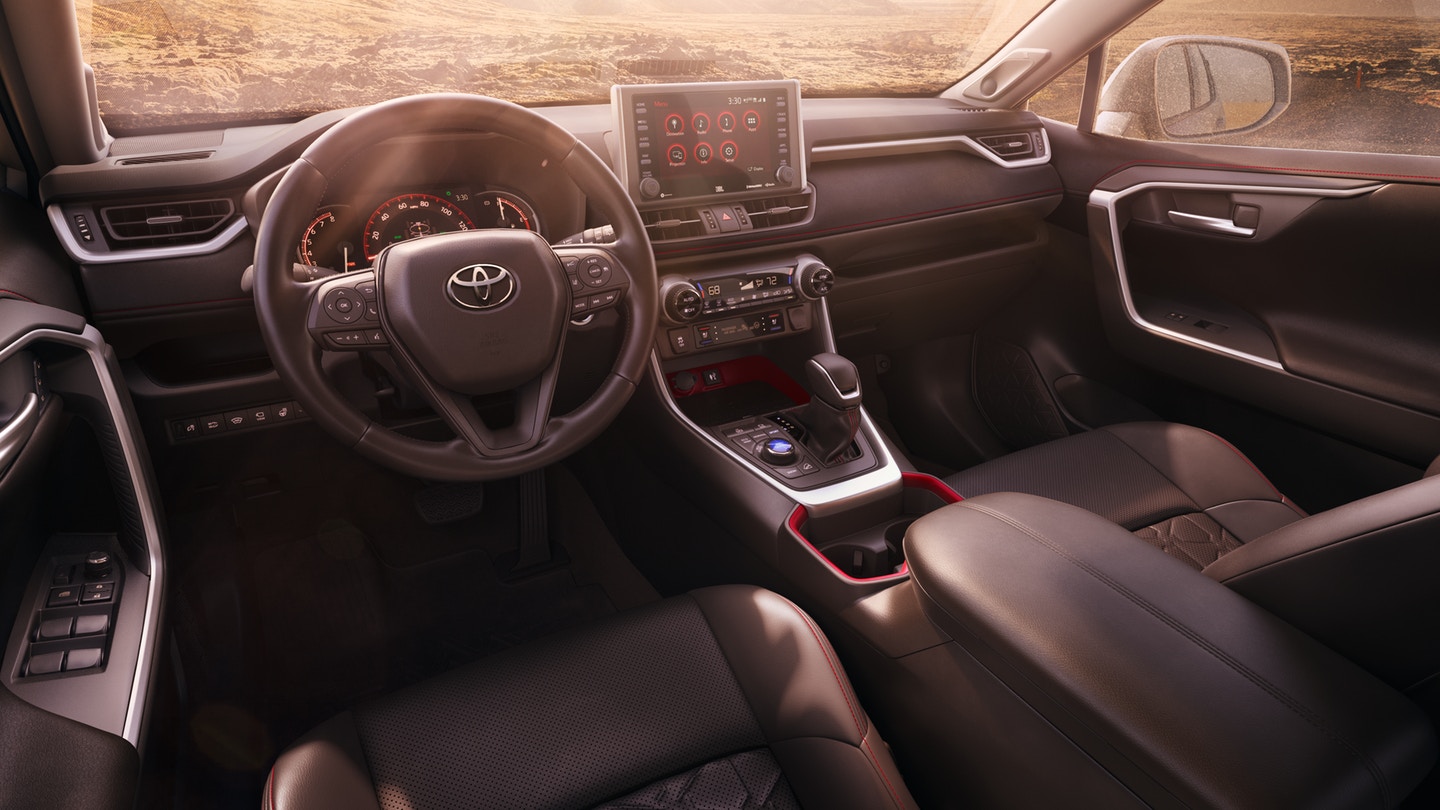 Mechanical – 2020 Toyota RAV4
The RAV4 uses a single engine, so no matter what trim you choose, you're going to get the 203 horsepower, 184 lbs-ft of torque 2.5-liter four-cylinder engine. It's mated to a terrific electronically controlled 8-speed automatic transmission that gives you silky smooth driving performance. It performs terrific on inclines without missing a beat. Choosing a single engine for this RAV4 is a smart choice, as most people who shop for smaller SUVs aren't looking for power as their primary motivation for buying. Having 203 horsepower at your fingertips sure is fun, though!
*Not actual vehicle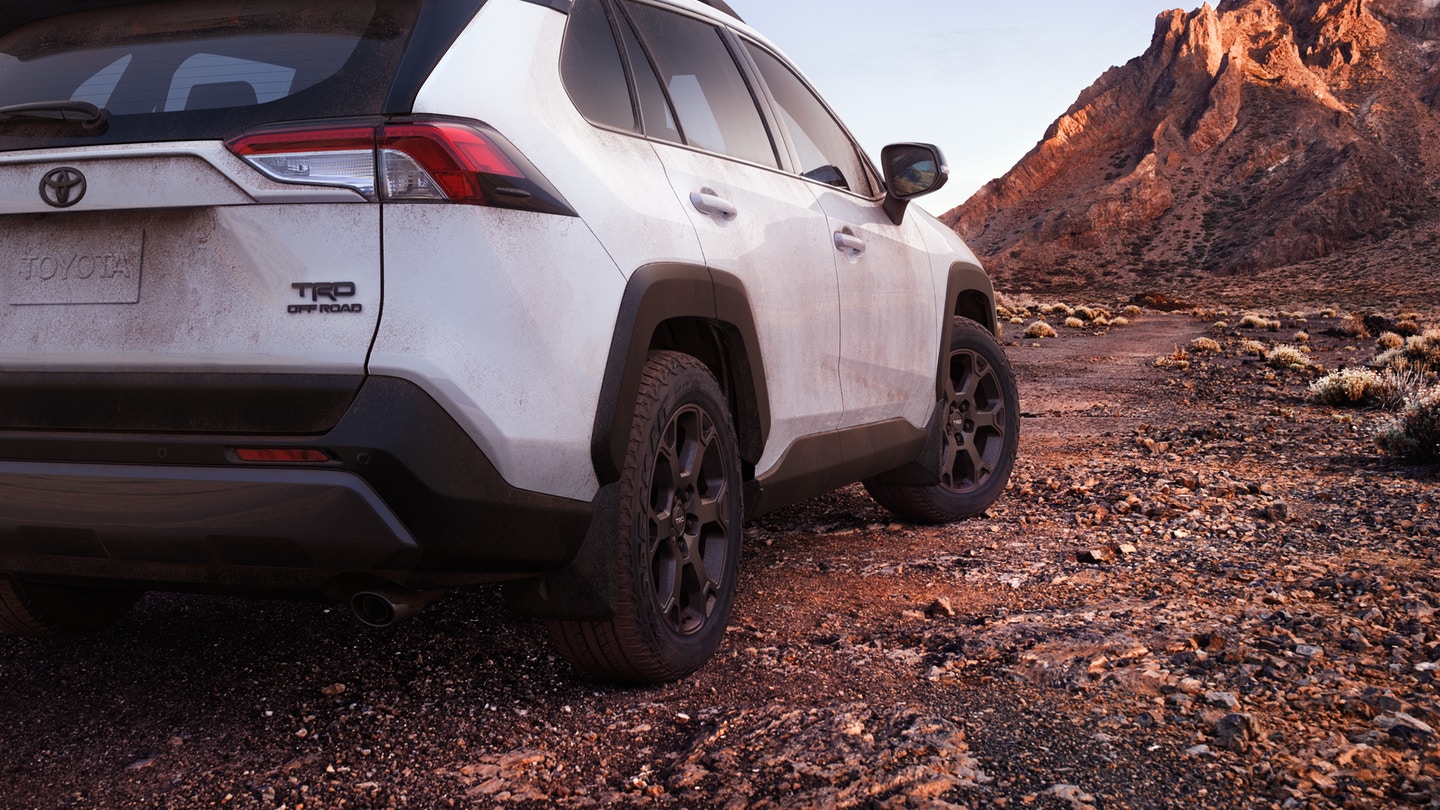 Request 2020 Toyota RAV4 Specials in Shreveport near Bossier City
Your RAV4 comes with a standard 7-inch touchscreen infotainment system that's now compatible with both Android Auto and Apple CarPlay. Finally, you can integrate your smartphone info with your vehicle and really have a full-bodied tech experience. The Limited features a standard 11-speaker JBL audio system that is going to form the soundtrack for all your adventures. It also features additional driver safety aids that will enhance safety on your RAV4. Toyota gives you massive amounts of standard safety features via their Toyota Safety Sense 2.0. A Pre-collision system with pedestrian detection makes sure your path is clear everywhere you go. Your sensors can even pick up objects in low light now. If your system senses a collision is coming, it has the power to actively brake to prevent it. It's no longer just an alert system. Your RAV4 is now smart enough to save you from a collision, regardless of your driving choices. That's powerful peace of mind to have when you go out for a day of adventure.
The RAV4 is available in LE, XLE, XLE Premium, Adventure, TRD Off-Road and Limited trims. For pure luxury, the Limited is your top of the line trim, but if you're an off-road enthusiast, we recommend the TRD Off-Road Pro. Other trims are great for people who want to budget and not overspend on a small SUV.
Our dealership in Shreveport Louisiana is delighted to welcome the RAV4, and you, to our lot in 2020. We hope that you'll consider buying or leasing the RAV4 from us this year. If you have any more questions or just want to step inside the new RAV4 for a test drive, please contact us!