New Toyota Research 2020 Toyota Sienna in Shreveport LA for Sale in Shreveport, LA l Near Bossier City, Texarkana
Research 2020 Toyota Sienna in Shreveport LA
View Inventory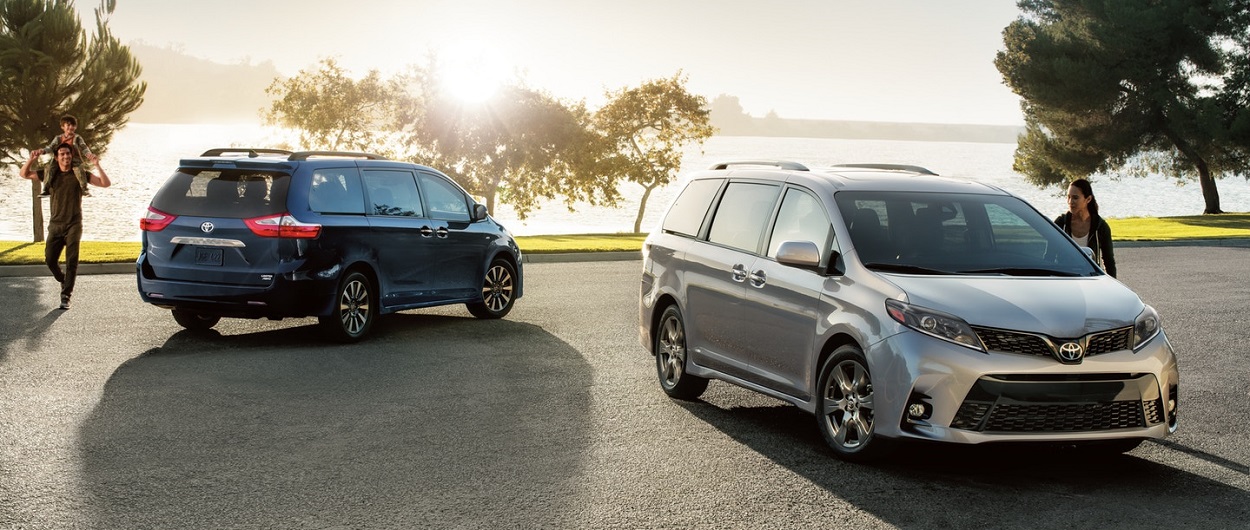 Vehicle Overview
When is the last time you heard the word "swagger" associated with a minivan in Shreveport Louisiana? My guess is the swagger of the 2020 Toyota Sienna is the first, only, and last time you'll hear "swagger" and "minivan" mentioned in the same sentence. Yokem Toyota is here in Shreveport Louisiana to fill you in on all the news the 2020 Toyota Sienna in Shreveport is making. It's a fully realized news bonanza here thanks to trims like the L, LE, LE with Auto Access seat, SE, and XLE. Thanks to the Yokem Toyota near Bossier City Texarkana, you're going to get the latest news and specials on the 2020 Toyota Sienna. It's a family minivan that has all the hippest technology and driver-assist features, along with the sophisticated style that is a breakthrough for minivan design. Nightshade editions give you blacked out versions of the Sienna and bolder, darker wheel choices. It may just be the funnest minivan in history.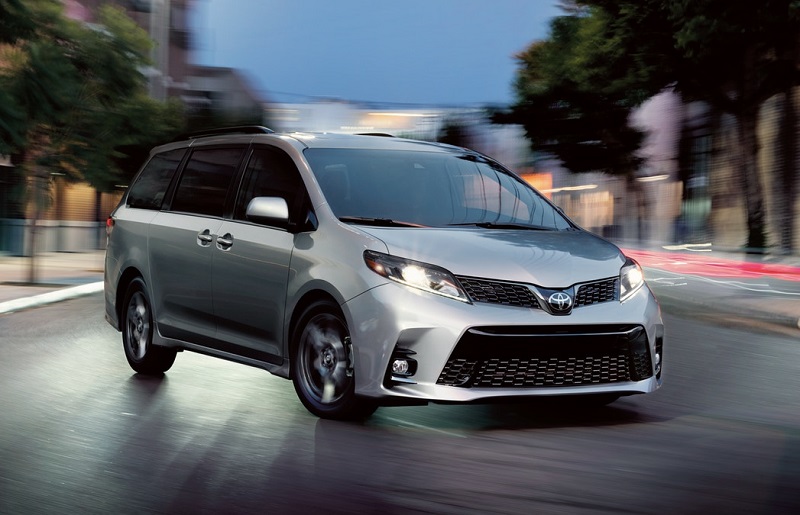 Exterior – 2020 Toyota Sienna
Toyota wanted to take the 2020 Toyota Sienna in Shreveport into a level of modernity that few other minivans ever manage to slip into. Your Sienna can be a Nightshade Edition member, with black wheels, black mesh grille, and black spoiler, among so many other blacked out features. Even if you get one of the regular editions, you have a lot to look forward to near Bossier City Texarkana. The aggressive lower and upper grille is the very epitome of stylishness, along with a front fascia sporting bold fog lights. Lower side rocker panels make for a truly breathtaking view of the Sienna from the side. 19-inch alloy wheels finish off the look.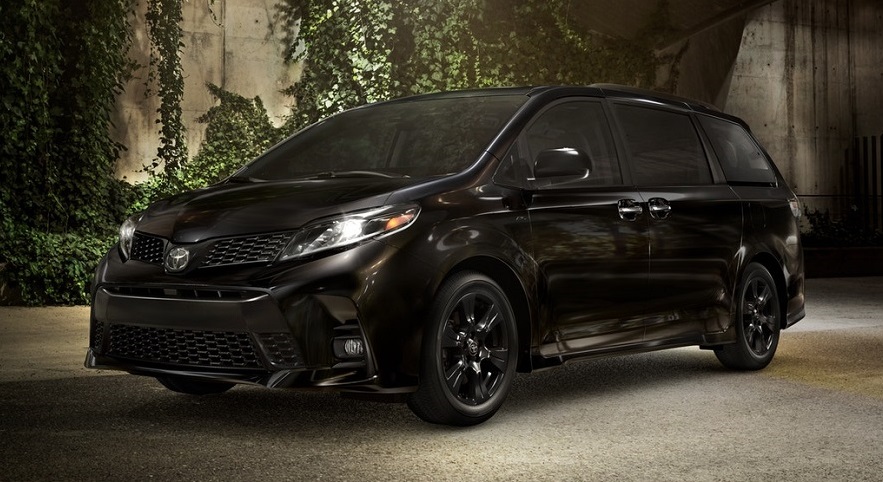 Interior – 2020 Toyota Sienna in Shreveport LA
A minivan can't just have leather-trimmed interior like the 2020 Toyota Sienna in Shreveport. It certainly does have leather-trim options, but it also throws in a functional and fun interior. Enjoy the power Split & Stow 3rd Row that give you instant access to cargo space. You can set up your second row with a Dual-View Blu-ray Disc™ Entertainment Center for younger or older passengers who appreciate entertainment near Bossier City Texarkana. You get three separate climate control zones in the Sienna for a perfect temperature at every level. No one's going to be complaining about comfort inside the Sienna. Simply dial in your climate zones, and you're done. Toyota created a wide dash space for all of your infotainment in the front command center. Why? They wanted people in Shreveport Louisiana to have a dash that's as functional as it is stylish.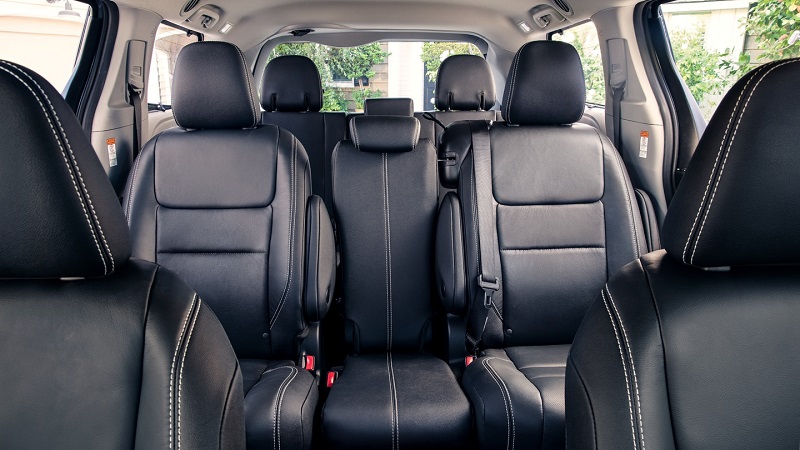 Mechanical – Sienna specs in Shreveport
All versions of the Sienna have available all-wheel drive. It features active torque control for a smoother ride. Your SE features a sport-tuned suspension that enhances lateral stability and allows you to take curves like a pro in any type of weather. A 8-speed Electronically Controlled automatic Transmission with intelligence sets you up with razor sharp transitions between gears, a shifting experience you won't find on any other minivan in the world.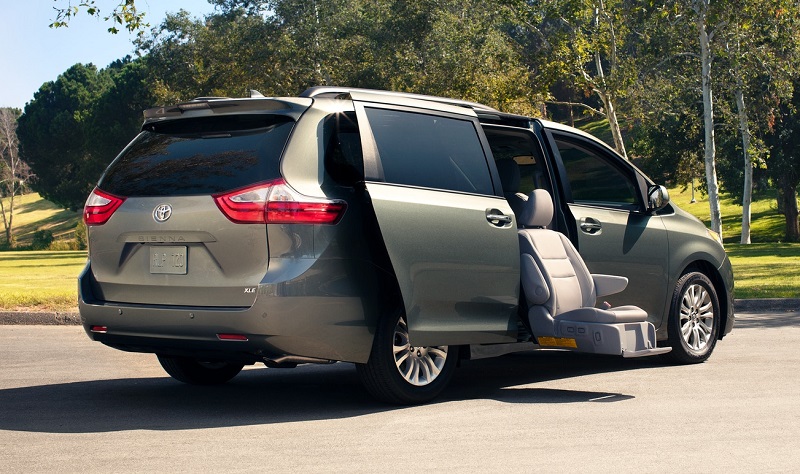 Powertrain – Toyota Sienna specs in Shreveport LA
Bold the 3.5L V6 engine of the Sienna, a true performer that gives you 296 horsepower and 263 lbs-ft of torque. Toyota opted for the one engine option, but they made sure that there's additional power under the hood by coupling it with the electronically controlled 8-speed transmission. What you'll find is that in any weather, you're going to be controlling your Sienna with razor sharp precision. It's a handling and response system unlike any other minivan in the world.
Safety – 2020 Toyota Sienna dealer
Toyota Safety Sense 2.0 keeps you and your family in good hands. A pre-collision system with pedestrian detection makes sure that anything that crosses your path is going to set off an alarm and give you time to react. Automatic high-beams adjust as you drive without your input, giving you a smart view of the road in the dark at all times. Dynamic Radar Cruise Control uses a grille-mounted sensor system to alert your cameras and adjust your speed if you get too close to a vehicle in front of you. That's just the beginning of your safety system, but if that's the beginning of what Toyota gives you on safety, can you imagine the more advanced features. Your second layer of defense is the Star Safety System, a robust menu of safety features that include Traction Control, Smart Top Technology, and Brake Assist, among many other features. You'll notice that these passive features basically are always hard at work making for smoother response and protection.
Yokem Toyota invites you to test drive the 2020 Toyota Sienna in Shreveport today. The sales team here has already glimpsed the power of what this versatile minivan can do. You're going to be shocked at the blood, sweat, and tears that Toyota put into this one of a kind minivan. Just call us today to schedule a test drive.