New Toyota Research 2020 Toyota Land Cruiser in Shreveport LA Shreveport, LA l Near Bossier City
Research 2020 Toyota Land Cruiser in Shreveport LA
View Inventory


Vehicle Overview
For a large, truck-based SUV, the Toyota Land Cruiser is shockingly agile and full of pep. It's a capable off-road machine as well as a fine family SUV if that's what you're after. Join us today in Shreveport Louisiana to learn about all the new trims of 2020 Toyota Land Cruiser, including the exciting new Heritage Edition trim. As a luxury SUV, the 2020 Toyota Land Cruiser is an A+ rating, but as an off-road machine it's matching that level of luxury with some good old-fashioned in the dirt fun. You can be sure that in Shreveport Louisiana, more than a few people are going to be using the Land Cruiser for big fun near Bossier City Texarkana.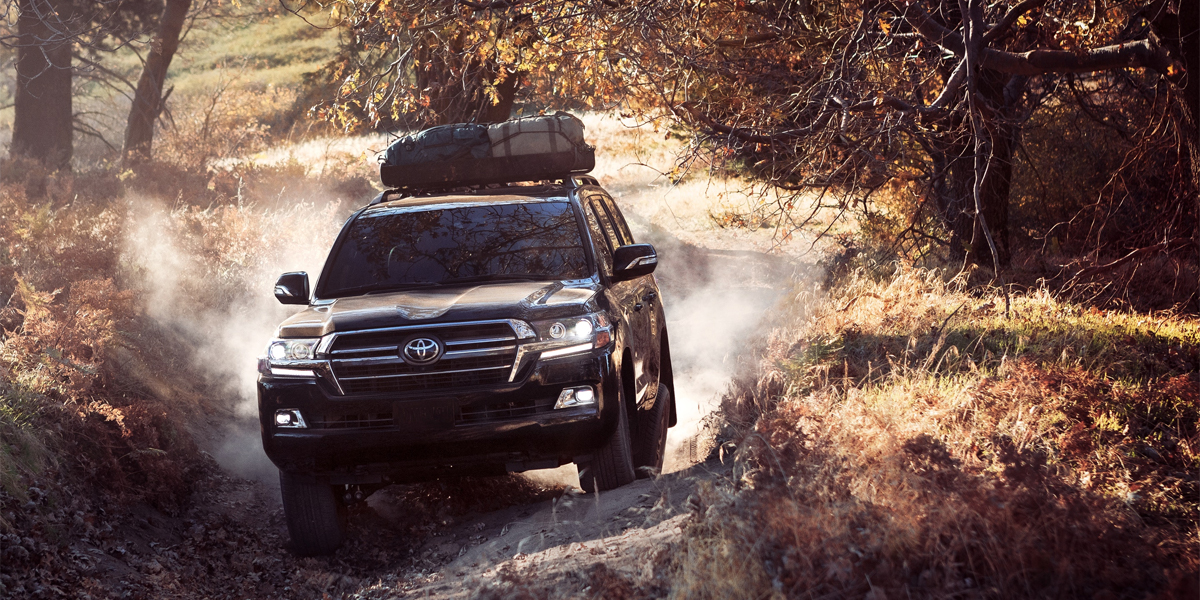 Exterior – 2020 Toyota Land Cruiser
The look of the 2020 Toyota Land Cruise in Shreveport is unmistakable. When you see a Land Cruiser, you know it, and it always looks elegant in motion or at rest. It features stylish LED lighting and chrome side moldings for a distinct and distinguished profile. The LED headlights are designed to give you a crystal clear view of the road at night, adjusting to the environment in a way that gives you the best illumination near Bossier City Texarkana. Yokem Toyota has seen the 2020 Toyota Land Cruiser in Shreveport, and we can assure you with confidence that you will not find a more elegant luxury SUV on the road today.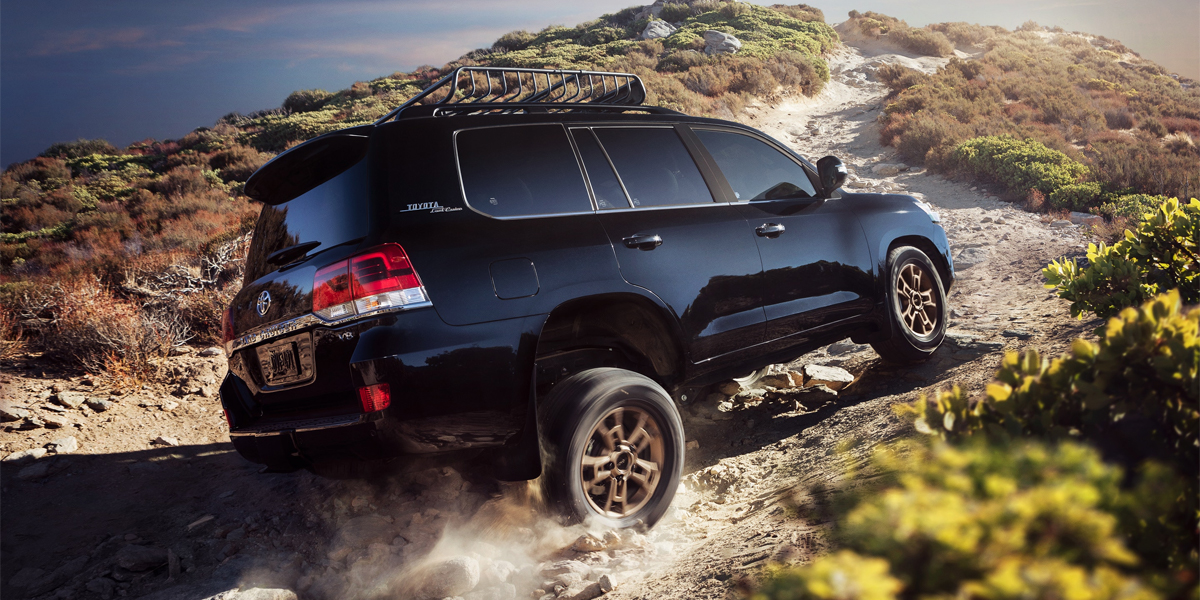 Interior – 2020 Toyota Land Cruiser in Shreveport LA
As they say, the 2020 Toyota Land Cruiser in Shreveport is the peak of capability and comfort. It's the interior that soaks up all the comfort. Up to 8 people can sit in the heated and ventilated leather-trimmed seats, stitched with loving care by the folks at Toyota. A fully leather-trimmed heating steering wheel gives you a cozy, firm captain's grip in Shreveport Louisiana. You get a high resolution touchscreen display to control your voice commands on text messages, phone calls, and applications. Four-zone automatic climate control gives you perfect temperature settings in all important zones of the 2020 Toyota Land Cruiser in Shreveport.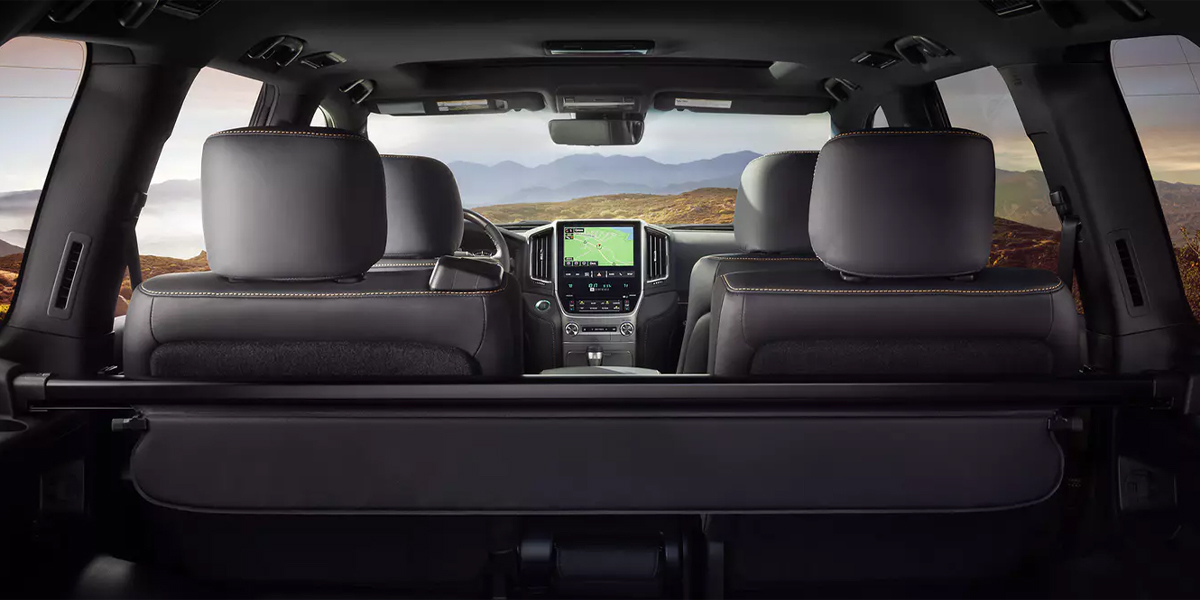 Mechanical – Land Cruiser specs in Shreveport
Your 8-speed automatic transmission is electronically controlled for premium transitions while you're driving. Your shifts are smooth and handling is sublime. Depending on your throttle input, the transmission automatically adjusts your shifts for perfect power delivery in any situation. You'll notice immediately in a test drive the difference this makes in handling and responsiveness near Bossier City Texarkana.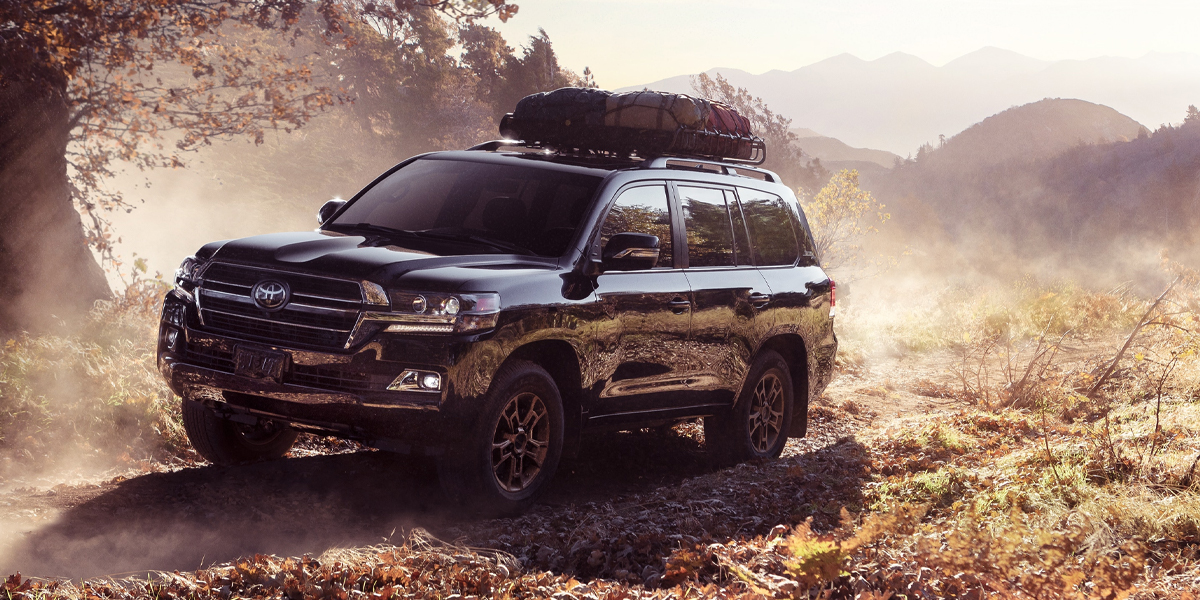 Powertrain – Toyota Land Cruiser specs in Shreveport LA
Yokem Toyota has also seen the powertrain for the Land Cruiser, a 5.7L V8 that gives you a robust 381 horsepower and 401 lbs-ft of torque. An Acoustic Control Induction System maximizes the power you use at every turn and acceleration of the vehicle. It's a kind of power that's perfectly efficient and perfect for your needs. Did we mention it's efficient?
Safety – 2020 Toyota Land Cruiser dealer
6 airbags weren't enough for Toyota. 8 airbags weren't enough either. With the Land Cruiser, you get one of the oldest and most practical of safety measures to the tune of 10 airbags, including advanced airbags for the driver and front passenger. You also get the assurance of the Star Safety System. It's composed of six advanced safety features including Active Traction Control and Vehicle Stability Control. It's ideal for off-roading scenarios where you'll be facing challenging terrains. Your Blind Spot Monitor comes with rear cross traffic alert as well, keeping you alert to any dangers on all sides of your Land Cruiser. Side-impact door beams are built into vulnerable places in the frame, giving you a safety barrier that absorbs energy in the event of a side impact crash. Like everything else on the Land Cruiser, the safety systems, including Toyota Safety Sense 2.0, are assurances that you can drive with confidence, whether you're taking a commute in the city, going on a long highway drive, or heading out for some off-roading fun. You're always safe inside the Land Cruiser, and you'd expect nothing less from a vehicle of this class.
We're glad that you joined us to learn more about the 2020 Land Cruiser. We're still learning more about it everyday, and we can't wait until it finally lands at our dealership. If you'd like to be one of the first people to test drive the brand new Land Cruiser, please call us today to set up a test drive when it's finally available. Our pleasant sales team will take you out on the road and demonstrate all of the Land Cruiser's many virtues. You'll appreciate all of the mechanical innovation that went into creating one of the finest SUVs on the road today. You'll also appreciate that we're running specials on the 2020 Land Cruiser all year long. Call Yokem Toyota today to ask us questions about the Land Cruiser or to inquire about a test drive.