New Toyota 2021 Toyota Tacoma vs 2021 Honda Ridgeline near Monroe LA Shreveport, LA l Near Bossier City
2021 Toyota Tacoma vs 2021 Honda Ridgeline near Monroe LA
View Inventory


The gritty 2021 Toyota Tacoma is comfortable as an underdog figure. When it has its back against the wall, it always comes out swinging and somehow proves true to its fans at the end of the day. Unlike the 2021 Honda Ridgeline, the Tacoma has a massive army of fans. People know its look, ride, and personality by name. Meanwhile, the Ridgeline continues to struggle to find its place in a crowded truck segment. Power alone isn't enough to make a truck. It has to do all the things a truck does well in order to be of maximum use, and only the 2021 Toyota Tacoma hits this high point at the end of the day. Our 2021 Toyota Tacoma vs 2021 Honda Ridgeline comparison review will tip you off on the beauties of being a Tacoma owner.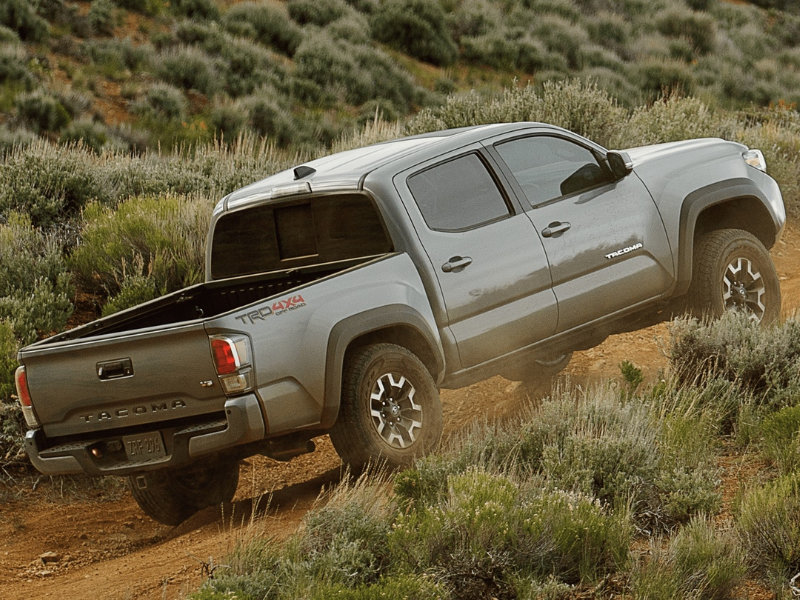 Exterior – Toyota Dealer serving Monroe LA
Great tow ratings isn't the only thing the Tacoma is serving Shreveport Bossier City Monroe. The bold, elegant styling of the new Tacoma is certain to garner compliments from your buddies. It comes with a 5-foot or 6-foot truck bed, sports a Silver grille with front camera and chrome surround on the Limited model, and comes with a gorgeous tilt/slide moonroof with sliding sunshade on higher trims. New wheel choices this year include 18-inch dark smoke alloy wheels that gleam against the elegant new paint choices on the Tacoma. When it sits side-by-side next to the Ridgeline, it's obvious which truck is the more contemporary of the two. The Ridgeline seems to be stuck in some kind of bygone era that never really caught on in the first place. While it's a truck – we're not saying it's unattractive – it just doesn't capture the magic of modern truck design. It falls even more behind this year as the Tacoma adds gritty new features that enhance its appearance. The bold, muscular Tacoma powers its way to the top in this comparison.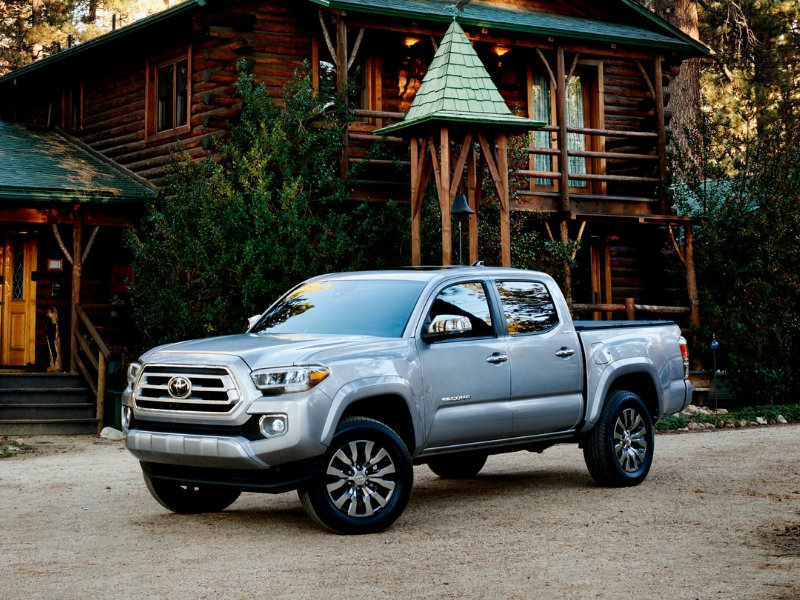 We love pickup truck interiors. They're like workspaces instead of resorts, and yet you can throw a good amount of luxury into a modern pickup truck. The most important area of the interior has become the technology spread and upholstery. You want a place to work and get things done. Sometimes you might want to relax in your 2021 Tacoma and enjoy leather-trimmed heated seats. Your Limited's standard 10-way power adjustable driver's seat is a seat you can get lost in, really feel like you're the captain of something special. The Ridgeline's leather options are available, but we find them far too expensive for the quality of leather you're getting. In the meantime, Toyota is just the better automaker at pricing their premium products. For example, the Tacoma grabs Qi Wireless Device charging this year and a premium 8-inch infotainment system. At this price point, you almost never see an automaker willing to hand you an 8-inch multimedia system. Only Toyota is that giving. And we love them for it.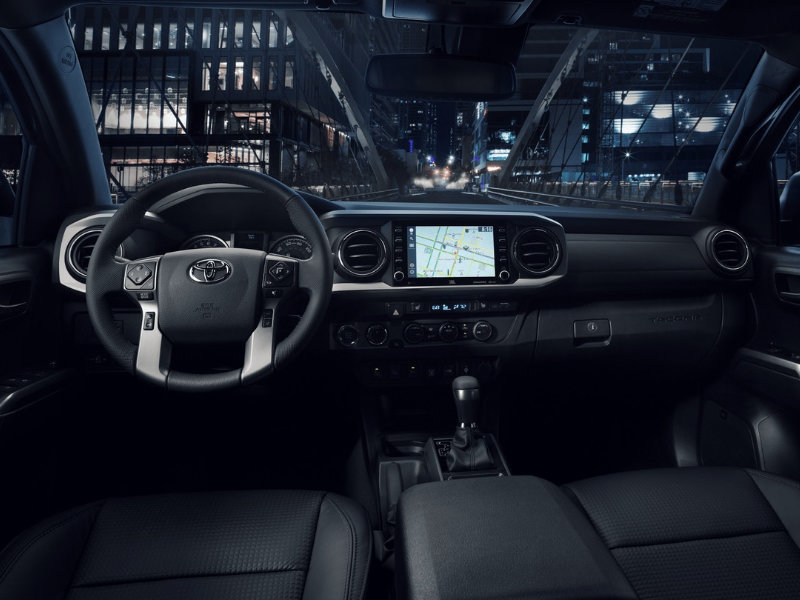 Toyota Tacoma Mechanical specs
We must start with towing in this Tacoma and 2021 Honda Ridgeline comparison. Both models get strong engines (278 horsepower for the Tacoma). So we're set with engines on either truck. However, the problem with the Ridgeline is that it's missing a stunning amount of real tow work. The Ridgeline can only tow 5,000 pounds, and that's a shockingly low mark for a truck with its engine. As for the Tacoma, it goes the whole way up to 6,800 pounds. That's a lot of muscle for a truck of its size and continues to defy nature. The Tacoma just works. Only Toyota knows precisely why, but as a pickup truck, it's much more efficient and hardworking than the Ridgeline. Let's just say the Ridgeline is too lazy on towing to seriously consider for long hauls.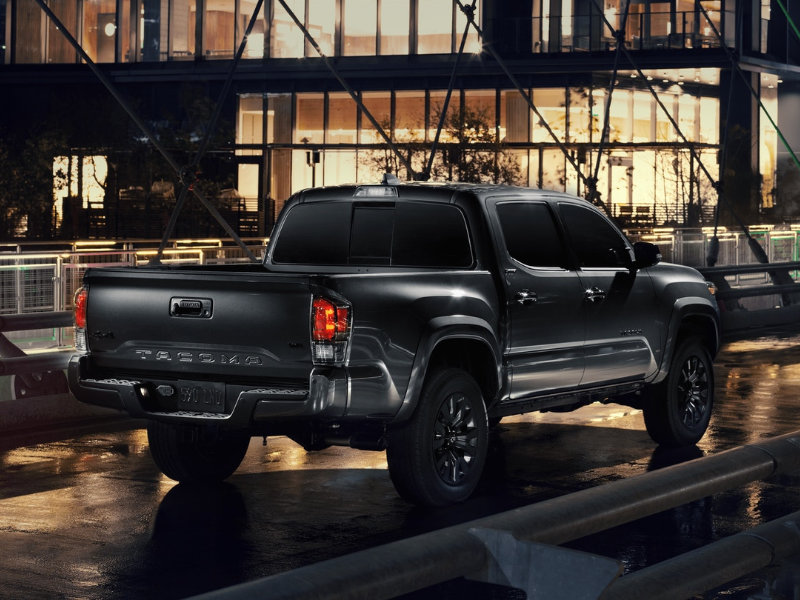 Winner – Toyota Dealership near Monroe LA
The scrappy Toyota Tacoma is never one to shy away from a good fight. The Ridgeline doesn't last long in this fight, as it struggles to find its identity against a very recognizable and loyalty-generating Tacoma. This truck has fans from all over the world, but it's especially popular in Monroe LA. If you want a truck that's willing to tow harder, gets its wheels dirty, and still give you a comfortable leather-trimmed office space to work from, the 2021 Tacoma is the clear choice between these two pickup trucks. Until the Ridgeline finds its own identity and niches, we doubt it will have much buzz in the industry against established trucks like the Tacoma.
Yokem Toyota is happy to be serving Shreveport Bossier City Monroe customers this year. We hope you'll take a little bit of your time to contact us with questions about the 2021 Tacoma. We're always game for a great test drive, too!