New Toyota 2021 Toyota Sienna Review – Shreveport LA Shreveport, LA l Near Bossier City
2021 Toyota Sienna Review – Shreveport LA
View Inventory


Vehicle Overview
The Toyota Sienna offers a modern design that comes with exceptional styling and incredible interior features. There is a built-in refrigerator, vacuum and reclining seats with ottomans. This vehicle is less than a car and more a spa on wheels. You expect these features from a camper, but everything you need is available to help you drive with piece of mind and serenity. Contact our Yokem Toyota dealership serving Shreveport Bossier City Marshall Ruston Texarkana areas to get all of the latest information on the 2021 Toyota Sienna.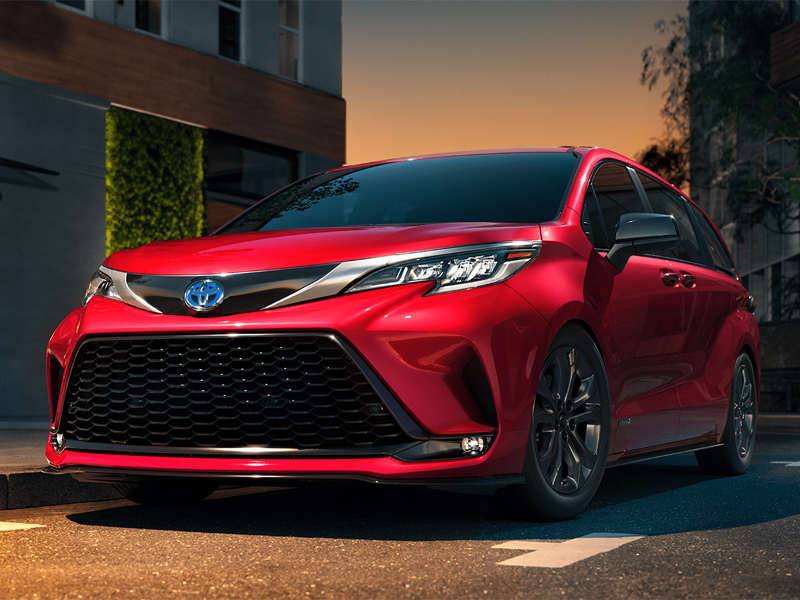 Exterior – 2021 Toyota Sienna
The exterior of the Sienna is designed to provide you with a picture-perfect design that truly impresses. Come down and take a look at the honeycomb grille and 20-inch dark-clad wheels on select trim levels. The vehicle is also designed with an enhanced aerodynamic profile to reduce cabin noise and give you an even more enjoyable ride. The vehicle uses an all new minivan structure that is designed to optimize everything that is so great about a minivan. At the same time, the car was designed to expand the definition of what a minivan can be while making it sportier than ever before. Call, stop by or go online to learn more about the 2021 Toyota Sienna Review.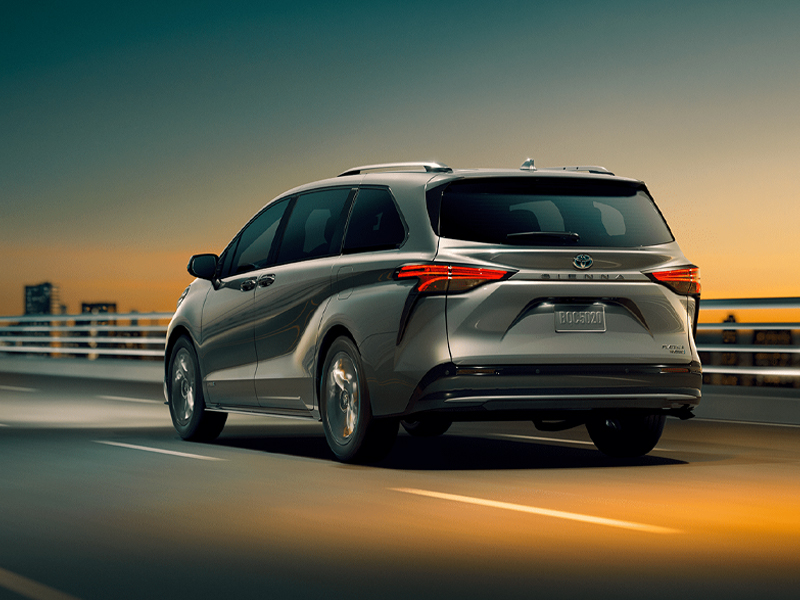 Interior – 2021 Toyota Sienna in Shreveport LA
Some of the new features that many people are talking about are the included captain's chairs with built-in ottomans that slide out to give you a more comfortable driving experience in the rear seats. The capability of using both Apple CarPlay and Android Auto makes this vehicle an entertainment powerhouse, especially when you consider the expansive speakers that are included with this vehicle. When you come down for a test drive, you're not just going to want to check out the cockpit but the entire vehicle. There are tons of features located throughout this car that will make your entire driving experience more enjoyable. Get in touch with our Yokem Toyota dealership serving Shreveport Bossier City Marshall Ruston Texarkana customers so that we can schedule a test drive of the 2021 Toyota Sienna.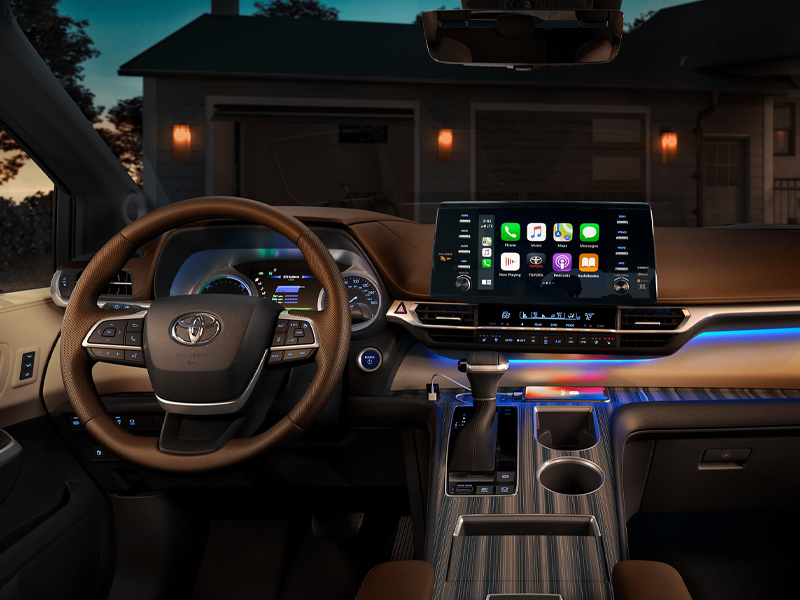 Mechanical – Sienna specs in Shreveport
While the new Sienna is a hybrid, most people aren't going to even notice that there is a hybrid system supporting this powerful van. The system uses electronic on-demand all-wheel-drive. This reduces space while giving the rear wheels the instant additional traction needed to keep the vehicle balanced. Depending on driving conditions the system will manipulate the torque distribution to ensure that optimal traction is achieved in all weather conditions. The torque distribution is cleverly noted on the multi-information display so that you have more data to work with. Get an in-depth overview of all the mechanical features of the 2021 Toyota Sienna when you contact our dealership.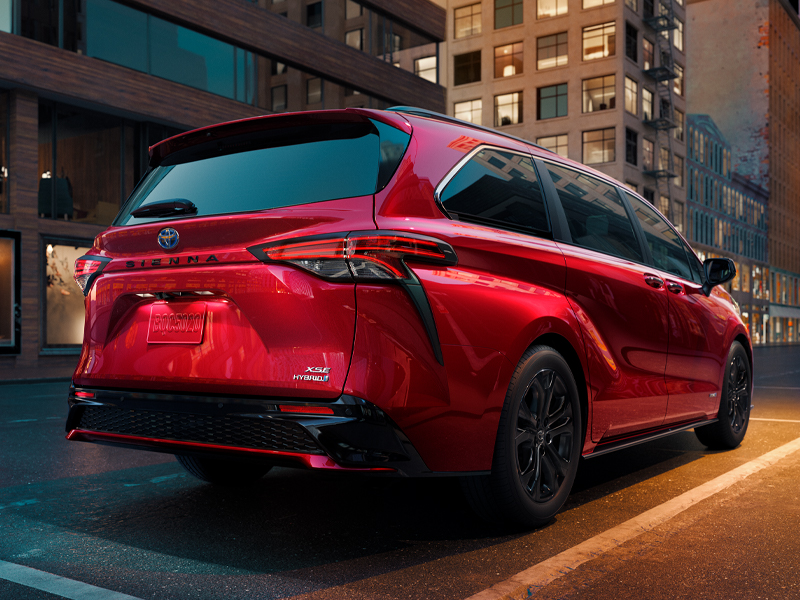 Powertrain – Toyota Sienna specs in Shreveport LA
The hybrid powertrain system delivers a total of 243-horsepower so that you don't notice any loss in power when using the hybrid system. When you take a test drive, you will notice the ultra-smooth acceleration that is accompanied by very little noise. You'll get some significant torque from the two electric motors at work along with the 2.5-liter four-cylinder engine. There is no need to ever recharge a hybrid battery pack because the system is able to charge the battery automatically as a vehicle drives. If necessary, the vehicle can operate entirely on the gas engine until the battery has been recharged again.
Safety – 2021 Toyota Sienna dealer
Get in touch with our dealership to learn about all the amazing safety features that are built into this vehicle. There is now a standard backup camera that comes with a projected path guide. If you go with one of the higher trim levels you'll also get a wide angle monitor to give you even more of a view of what's behind the vehicle. You'll also get an available digital rearview mirror, which functions as a standard mirror the majority of the time. If somebody blocks your view or some cargo blocks your view, the camera engages so that you can see what's behind the vehicle. Trust our experts to go over all of the safety features of the 2021 Toyota Sienna Review.
When you come down and talk to our dealership, we can help you find a vehicle that meets your needs. Start by going to our website or give us a call to schedule a test drive and find out more about your preferred vehicle. We will work with you to ensure you get a great deal on your next car and we can't wait to help you drive off in an amazing new car. Get in touch with our Yokem Toyota dealership serving Shreveport Bossier City Marshall Ruston Texarkana communities.