New Toyota 2021 Toyota RAV4 vs 2021 Honda CR-V near Monroe LA Shreveport, LA l Near Bossier City
2021 Toyota RAV4 vs 2021 Honda CR-V near Monroe LA
View Inventory


When the RAV4 added an off-road trim to its lineup, the crowd went wild. And in 2021, that trim comes into its own with more confidence and pomp and circumstance. You'll find our 2021 Toyota RAV4 vs 2021 Honda CR-V comparison review is filled with the perks of the RAV4's off-road chops. It's something you won't find on the 2021 Honda CR-V. So how does the new RAV4 hold up against the more modest and polite CR-V? Let's just say that you'll find the RAV4 so versatile this year that you won't even remember the CR-V in its heyday.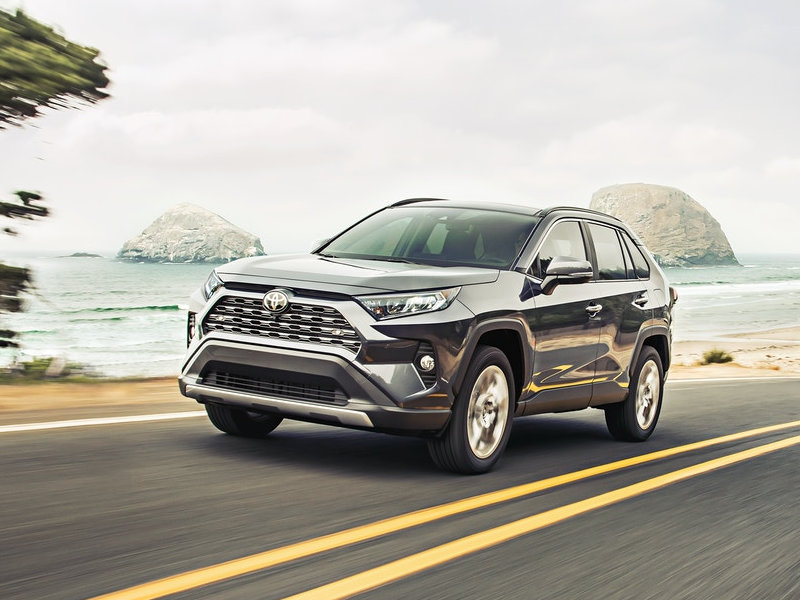 Exterior – Toyota Dealer serving Monroe LA
The 2021 Toyota RAV4 is serving Shreveport Bossier City Monroe with much more than just persuasive power. We'll make an assertion that the RAV4 is also a bit more handsome than the Honda CR-V. Given that the RAV4's focus is more adventuring, the CR-V comes across as your dad's boring old "minivan" type vehicle without a lot of slick to it. The RAV4 gets 8 exterior colors, while the CR-V grabs just 7. What's more important, though, is that the RAV4's colors are a bit more grown-up. The new Lunar rock and ice edge roof combination duo is a powerful display of just how well the RAV4 dresses up when it really puts its mind to it. The Limited's gorgeous 19-inch multi-spoke super chrome alloy wheels are a pleasant shock to the visual system. Multi-LED headlamps with chrome bezels and auto high beams are also mightily powerful reasons to choose the RAV4. Most of all, though, we just appreciate the Toyota contour more. We find that the grander RAV4 just looks a lot more in-tune in 2021 than the dull CR-V does.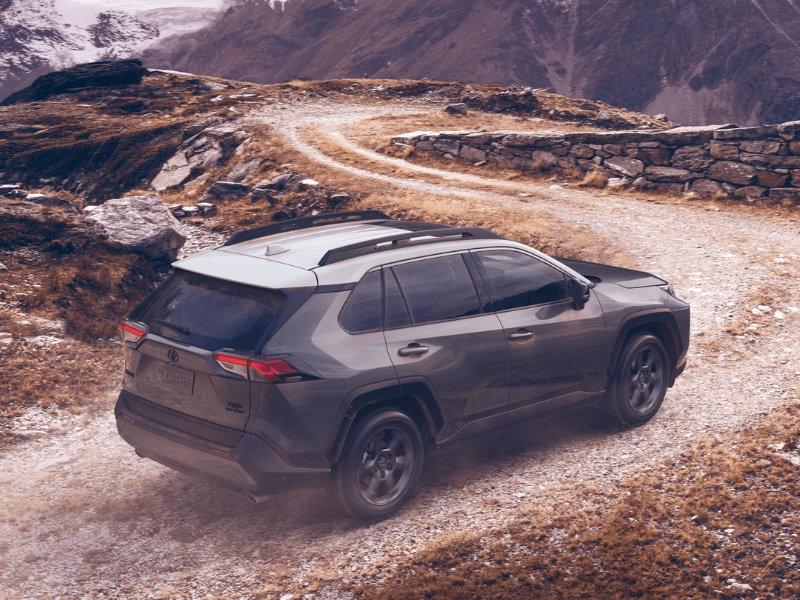 There's no TRD Pro or Adventure trim if you buy a CR-V. Perhaps the biggest attraction on the RAV4 is its TRD Off-Road trim that takes the model out of its comfort zone and puts it in a wilderness. You're going to be the person who has a lot of fun finding their way back to civilization. The TRD Off-Road is equipped with 18-inch 6-poke matte black-painted TRD flow-formed alloy wheels, chrome bezeled multi-LED headlamps and taillamps, and a unique split-bar front upper grille. The saucy style is a great talking point, but it's your off-road gear that's going to open up the possibilities. The RAV4 TRD Off-road grabs a Direct Shift 8-speed electronically controlled automatic transmission, Dynamic torque vectoring all-wheel drive, 8.6 inches of ground clearance, and extra drive modes like ROCK & Dirt, SNOW, and MUD & SAND. This generous display of off-road equipment would be nice to compare to the CR-V, but the CR-V isn't for off-roaders, so if you want the CR-V, a coffee date is fine, but forget about watching a sunset on top of a mountainside. Sorry.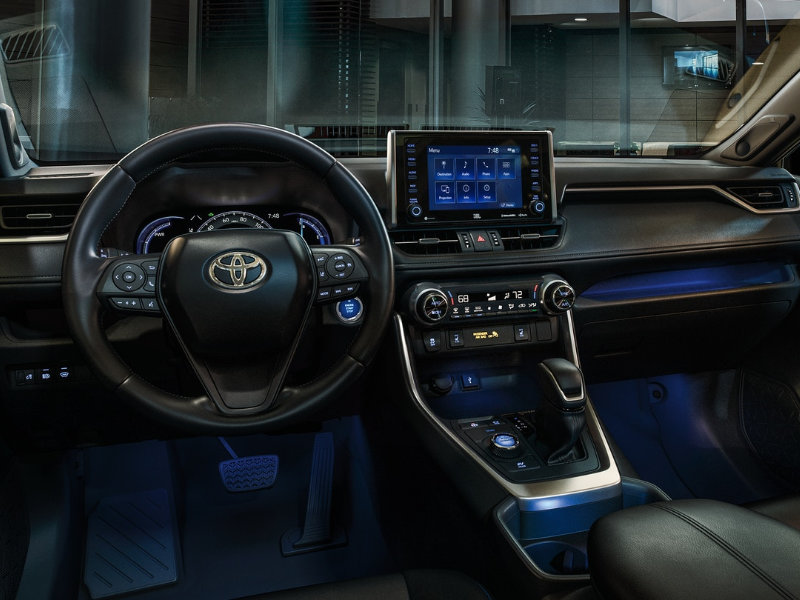 Toyota RAV4 Mechanical specs
The RAV4's base model 2.5L engine is more powerful than the CR-V's base model engine, but that's only the start of why the RAV4's power will be more useful for families. The 203 horsepower base model RAV4 bests the CR-V's 190 horsepower base model 1.5L. In fact, the base model of the CR-V is virtually worthless to anyone who really wants to have those extra horses for play time and adventuring. They make more than a little difference. The RAV4's torque rating is slightly better as well: 184 lb-ft of torque to the CR-V's 179 lb-ft of torque. Perhaps the biggest news, though, is that this is where we're going to end: the RAV4 is simply more powerful. The RAV4 found its engine's sweet spot years ago, and it tops 200+ horsepower. The CR-V meanwhile is stuck in a underwhelming loop with its 190 horsepower engine. It's a disappointing showing for the 2021 Honda CR-V.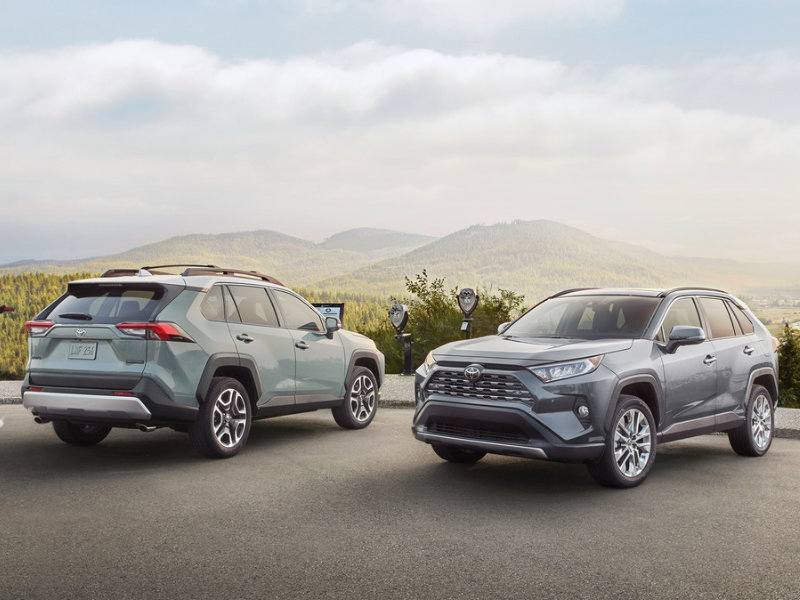 Winner – Toyota Dealership near Monroe LA
The 2021 RAV4 is somehow even better than last year's model and really fine-tunes its TRD Off-Road trim to be more competitive against all off-road models, not just its own class. A revamped grille gives the RAV4 a sportier, more modern look and a grown up, adventurous mindset. It really takes home the big prize, though, when it grabs the powertrain prize and out-paces the CR-V in nearly way. If you want to adventure this year, whether with your family or against the trails of America, the 2021 RAV4 is a better choice than the timid 2021 CR-V. Be sure to ask your friends at Yokem Toyota for more information about the RAV.
Yokem Toyota wants to keep serving Shreveport Bossier City Monroe customers with a full demonstration of what the 2021 RAV4 has to offer. Contact us today to test drive or to learn more about the model's official specs.