New Toyota 2021 Toyota Corolla vs 2021 Honda Civic in Shreveport LA Shreveport, LA l Near Bossier City
2021 Toyota Corolla vs 2021 Honda Civic in Shreveport LA
View Inventory


The 2021 Toyota Corolla and 2021 Honda Civic are natural enemies. They just don't get along. This fierce competition has played out year after year, with a triumphant Corolla driving away into a victorious sunset time and time again. This doesn't keep the 2021 Honda Civic from trying again every year, though. This year's 2021 Toyota Corolla vs 2021 Honda Civic matchup is a riveting one. Toyota's push to create a more luxurious Corolla continues unabated this year, while the Honda Civic settles into its more practical features. Both vehicles are nice, but only one can be nicer. Yokem Toyota is here serving Shreveport Bossier City Monroe with a sneak preview of both models so that you can decide for yourself which sedan is victorious.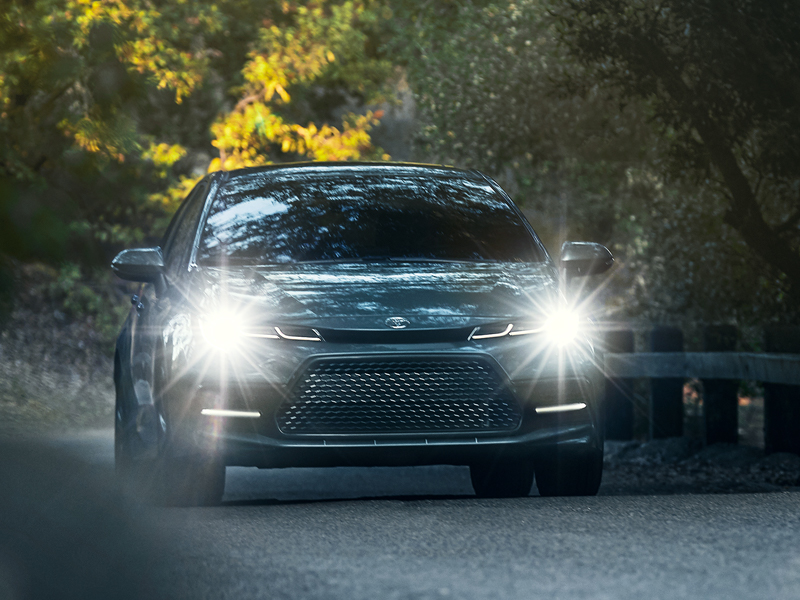 Exterior – Toyota Dealer serving Shreveport LA
LED headlamps and taillamps have become a mainstay on most sedans like the Corolla and Civic, but only the Toyota Corolla believes that this is a base feature. In fact, you'll get full LED headlamps on your base model Corolla, all without having to shell out the extra dough for them. You'll instantly notice that the Corolla L comes with LED headlamps, something that's rare in this class. Most automakers believe in making you pay for the luxury feature. Not Toyota. They're in a generous mood this year. To get LED headlamps on the Civic, you need a Touring model (a very expensive model). This talking point alone is pretty much enough to end the discussion over which sedan offers more. High-grade LED headlamps are also available standard on all but the base model Corolla. So your LED headlamps, fog lamps, and daytime running lamps are a huge argument for the Corolla's superiority.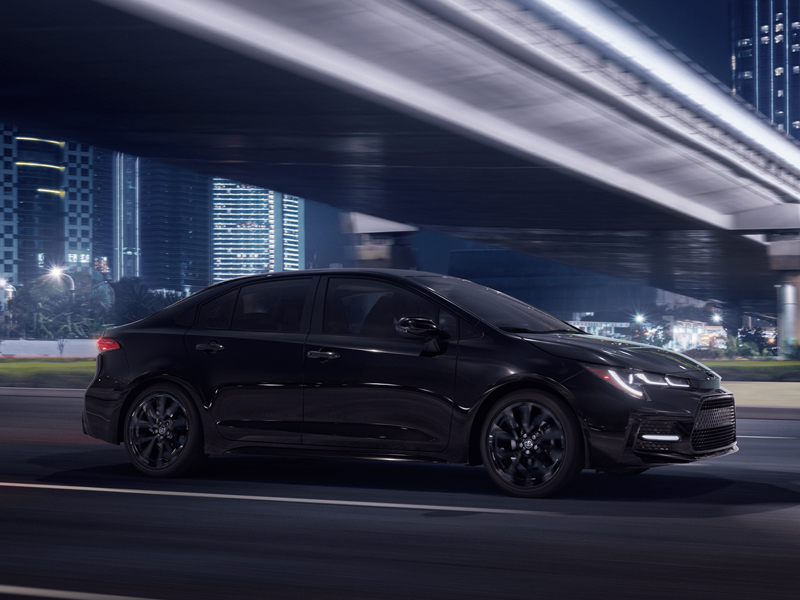 Toyota is one of the premier tech savvy automakers. They believe in giving you more in the technology department. Over the years, people have become very attached to their smartphones and apps. It's a part of daily life that's impossible for any successful automaker to ignore. In response to this, both Toyota and Honda have become more responsive to the tech needs of customers. However, Honda is pretty miserly with their touchscreen infotainment system. The miniscule 5-inch display in their Civic base model is almost a denial of modern life. It makes the model wholly inappropriate for most users who need a larger screen to really get the full enjoyment out of their vehicle. The Corolla's relatively large 7-inch touchscreen infotainment system is fully compatible with modern life and offers up some terrific base tech features. Being able to fully control your music from a larger screen is one of those things that Honda often overlooks. No one wants to squint while programming their playlists. On the Corolla, you get a fully-realized, bold infotainment system that improves your daily commute.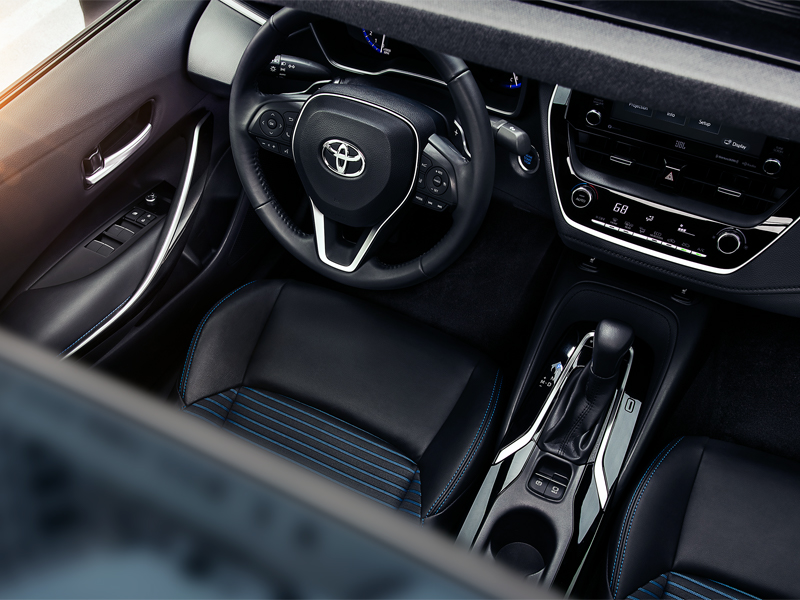 Toyota Corolla Mechanical specs
While both vehicles have a nicely diverse powertrain option – with the Corolla topping out at 169 horsepower – you'll find the transmission options on the Corolla are far superior to the Civic. The relatively difficult to use and inconvenient 6-speed manual transmission that's standard on the Civic is going to make it impractical for so many drivers that really need to be able to grab that base model. With it out of the picture, the CVT transmission of the Corolla steals the whole show. While both models eventually get other automatic options, for base model shoppers, the Civic just isn't right in any way. It's powerfully underequipped and intimidating to use because of the manual transmission. In the meantime, the Corolla's beautiful and elegant performance is lovely.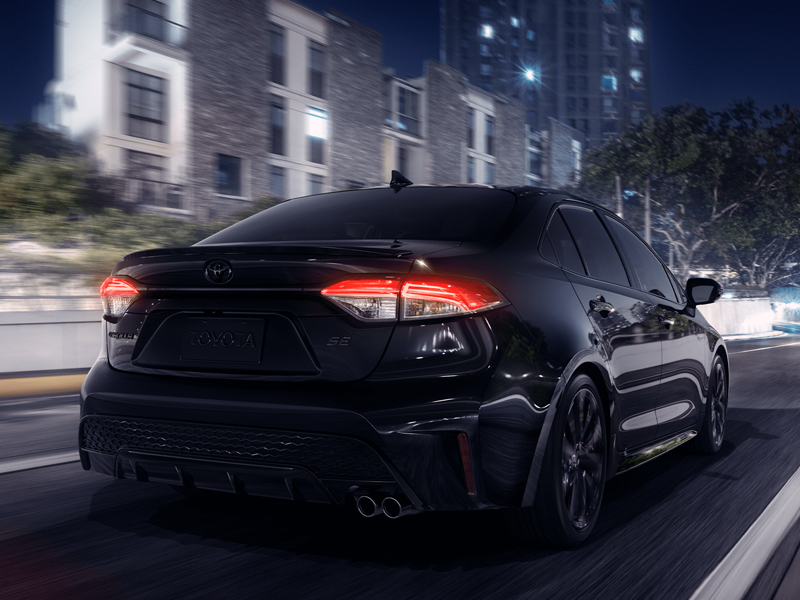 Winner – Toyota Dealership in Shreveport LA
The gorgeous new Corolla Apex is indeed an apex for the brand. This zenith of a trim is going to appeal to high-end shoppers as well as those looking to grab more of a deal. It features a black-and-bronze body kit and black roof that genuinely makes the appearance of the new trim a knockout punch. The Corolla also gets another Nightshade edition. Turn off the lights and enjoy the blinding fashion of its sport mesh black front grille with a black bumper and surround. It also gets black-painted sport side rocker panels and a kicking new spoiler. The sedan and hatchback versions of the Corolla are bringing something really special to the industry this year. For a luxurious touch, skip the Civic and go straight to the Corolla. Your possibilities on the Corolla far exceed those on the limited Civic.
To learn more about the Toyota Corolla, contact Yokem Toyota. Our team is serving Shreveport Bossier City Monroe customers with full information on the new Corolla this year.