New Toyota 2020 Toyota RAV4 vs 2020 Ford Escape for Sale in Shreveport, LA
2020 Toyota RAV4 vs 2020 Ford Escape
View Inventory


2020 Toyota RAV4 vs 2020 Ford Escape
The 2020 Toyota RAV4 stands up to the 2020 Ford Escape, even though the Ford is a new model. The RAV4 already boasted a larger size with more cargo space and more passenger space, and now it comes packed with more technology and style. If you are comparing SUVs, here's some information about the 2020 Toyota RAV4 vs 2020 Ford Escape.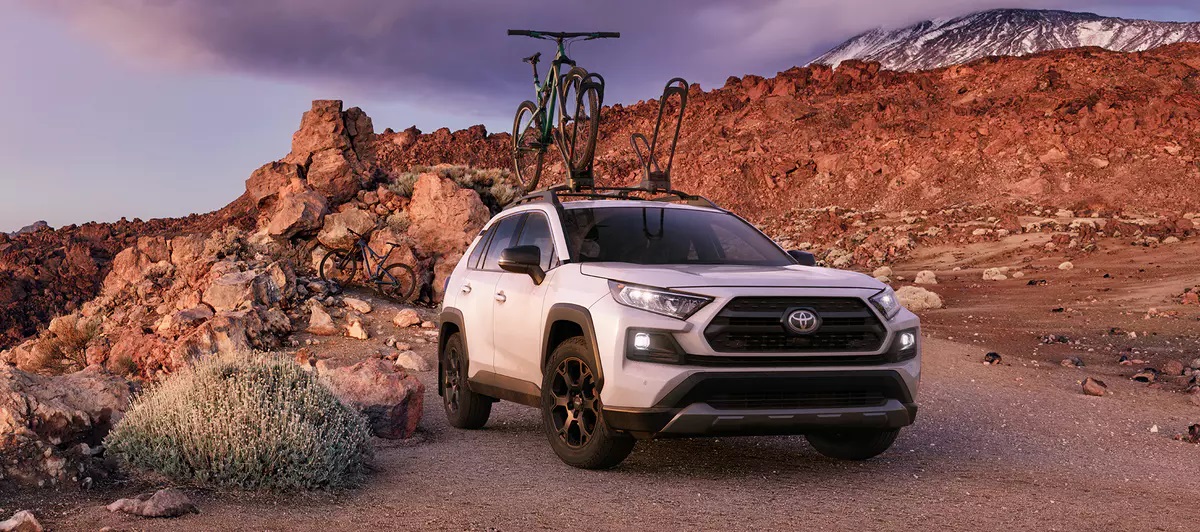 Special Qualities – 2020 Toyota RAV4
Let's start the comparison with the ways that the 2020 Toyota RAV4 establishes itself as unique. The interior is especially dressy. Every interior has soft-touch dash elements and stitched dash accents. Higher editions pick up the stitched door and center console accents. Color specials include the Adventure's orange-accented interior, the Limited's dark brown-accented interior, XSE blue interior accents, mocha or black Softex, TRD red trim elements, and blue ambient lighting.
Only RAV4 exteriors are offered with two accent roofs. These can be either black or a special ice edge color. You'll find these sporty choices at Yokem Toyota in Shreveport Louisiana.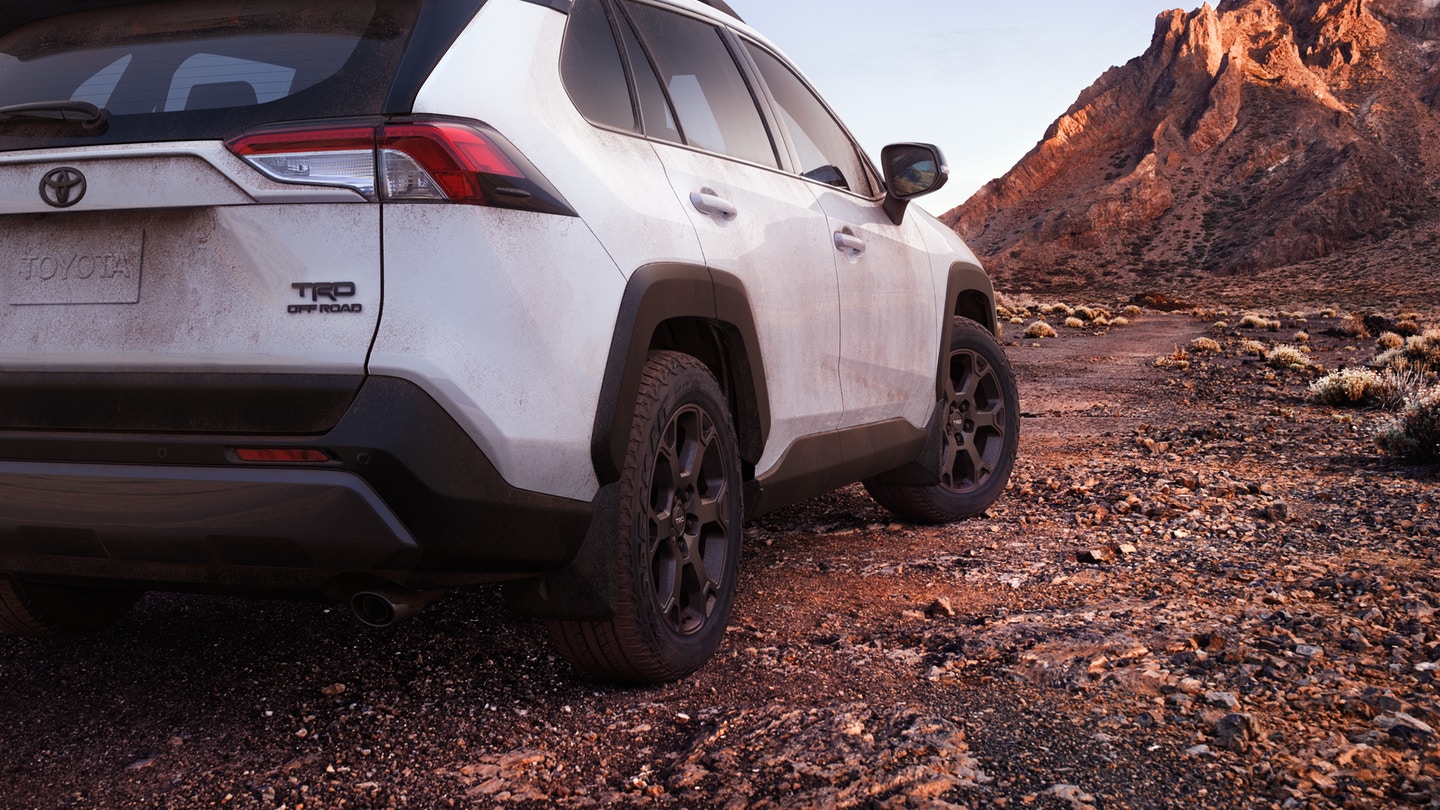 New this year, the RAV4 has expanded the number of models that include a power liftgate, a power driver's chair, heated front seats, heated steering wheel, and rain-sensing wipers. Toyota has expanded multimedia capability with the addition of Android Auto and an available JBL audio system with an 800-watt amplifier, a ported subwoofer, and unique A-pillar horn tweeters.
Special Models – 2020 Toyota RAV4
Although Ford has teased an off-road Escape, the 2020 RAV4 offers two varieties. The Adventure and all-new TRD Off-Road models are ready now. Toyota's all-wheel-drive system has a rear driveline disconnect. This allows it to utilize the rear wheels for traction while relying on front-wheel drive for normal cruising. The RAV4 ground clearance is 8.4 inches, rising to 8.6 inches on the Adventure and TRD-Off Road. The multi-terrain dial includes settings for mud/sand, rock/dirt, and snow. The TRD Off-road is the first to feature dynamic torque vectoring all-wheel drive. It also has bigger, tougher off-road tires and other trail-specific equipment. Thrill-seeking SUV shoppers at Yokem Toyota in Shreveport Louisiana can compare these models side by side.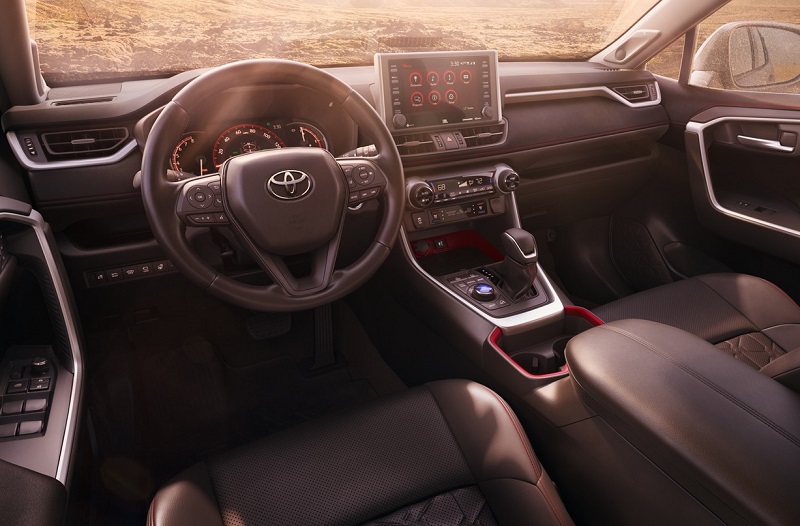 Capability – RAV4 specs in Shreveport
Comparing the 2020 Toyota RAV4 vs 2020 Ford Escape, you'll find that both have eight-speed automatic transmissions. To eliminate power loss, Toyota's direct lockup can engage in gear 2 and above. The Escape has standard aerodynamic shutters. RAV4 models have underbody panels and vortex generators to help push the wind under the SUV.
As for power, the Escape uses a 3-cylinder engine that generates 180 horsepower and 171 pound-feet of torque. However, the RAV4 has much more power for your daily travels. The engine generates 203 horsepower and 177 pound-feet of torque. Although it has much more get-up-and-go than the Escape, the RAV4 gas mileage is 27 miles per gallon city and 35 miles per gallon highway.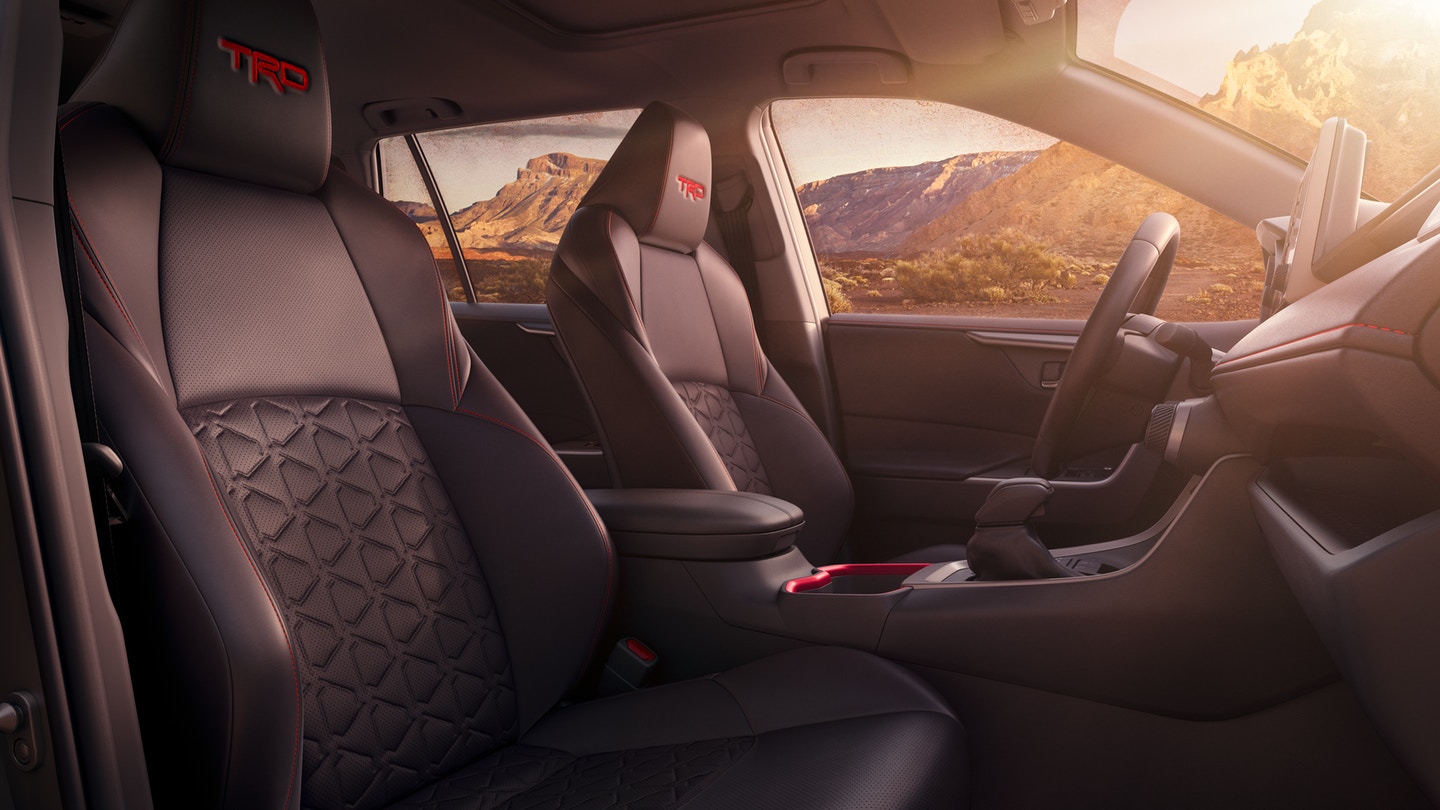 The RAV4 hybrid has been rolling along for a few years, but it has been updated to do more. With 219 horsepower, this proven technology now yields a combined 40 miles per gallon. Ford has announced a hybrid edition will be coming in spring 2020. The company lists a targeted 198 horsepower, according to a Ford Technical Specifications Press Release. Official gas mileage is not yet available.
Size – 2020 Toyota RAV4
People are choosing SUVs for larger cabins and bigger cargo holds. As such, the 2020 Ford Escape has gotten larger, adding extra legroom and a bit more cargo space. However, the 2020 Toyota RAV4 had already grown and can still stand up to the Escape. The two SUVs have about 38 inches of standard legroom. That's plenty for teens or adults. Cargo volume is about the same. The Escape claims 33.5 cubic feet when the seats are back as far as they can go and 37.5 cubic feet if the seats are forward. The RAV4 claims 37.6 cubic feet maximum with its special height-adjustable deck board. You can utilize under-floor space to organize and protect your belongings.
Safety and Driver Assistance – 2020 Toyota RAV4 dealer
This year Ford is finally offering a similar safety and driver assistance package to Toyota. The two SUVs come with automatic emergency braking, a pedestrian watch, and a forward collision watch. Both have a lane keeper and automatic high beams. Both offer a blind spot monitor with a rear cross traffic alert. Only Toyota provides standard radar cruise control. It is costly to get adaptive cruise control on the Ford because it isn't offered at lower trim levels. Furthermore, only RAV4 has standard road sign assist, a system not even offered on the Ford. Toyota is offering some other assistance tools you won't find elsewhere. The front parking assist works with automatic braking. A lane tracing assist counters curve challenges. A rearview camera upgrade provides a panoramic view.
Budget Considerations
If you expect to get more for your money, you should definitely start with the RAV4. As stated, it already has plenty of standard safety tech. Furthermore, compared to the Escape S edition, the RAV4 starts out with all of the dash technology you want. Ford supplies a 4.2-inch LCD screen and Sync, expecting you to pay more for the full Sync 3 system. Toyota supplies a larger touch screen with Apple CarPlay, Android Auto, and Amazon Alexa connectivity.
For several years in a row, the RAV4 has been the top selling non-pickup small SUV. Visit Yokem Toyota in Shreveport Louisiana to discover how the all-new RAV4 fits into your lifestyle.