New Toyota 2020 Toyota RAV4 Lease and Specials near Bossier City LA Shreveport, LA l Near Bossier City
2020 Toyota RAV4 Lease and Specials near Bossier City LA
---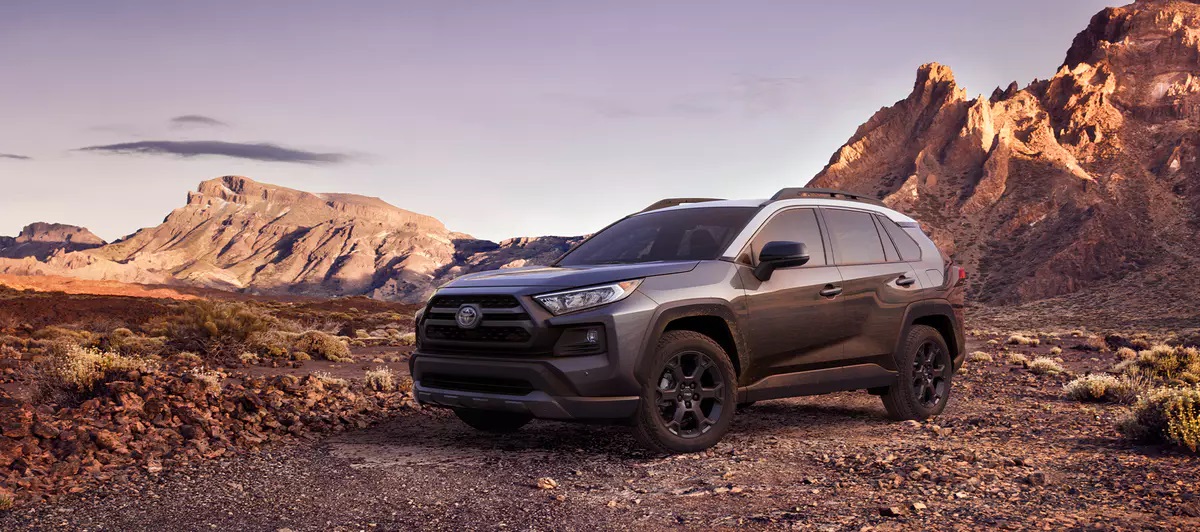 Toyota RAV4 Lease Specials and Finance Offers in Shreveport LA near Bossier City
Why Lease or buy 2020 Toyota RAV4 near Bossier City LA
Engineered for versatility and designed to impress, the 2020 Toyota RAV4 near Bossier City is a tremendous example of how Toyota does crossovers right. Modeled after passenger cars instead of pickup trucks, crossovers have a lighter frame and greater maneuverability for a supremely smooth drive. The 2020 Toyota RAV4 is an excellent example of how Toyota crushes the competition in this class. The new RAV4 features an off-road trim called the TRD, and we finally get Android Auto integration on the RAV4. It's a great year to buy a RAV4. We hope our review of the model is serving Bossier City Louisiana buyers with more than a few reasons to rush out and see this one.
*Not actual vehicle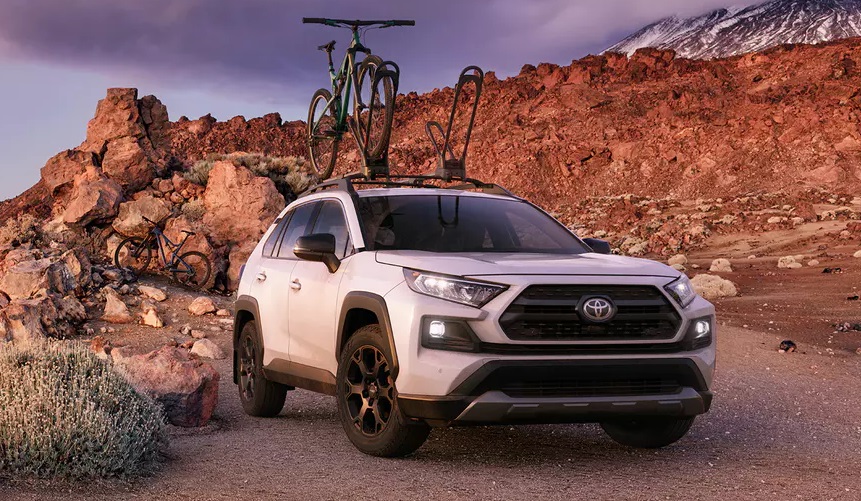 Exterior – Toyota RAV4
The new 2020 Toyota RAV4 near Bossier City features a grown up exterior. More sophisticated color options are available this year, including Lunar Rock, Magnetic Gray Metallic, and Midnight Black Metallic. You'll notice a new grille on the RAV4 this year that's shining like a diamond. It's chainlink appearance is almost a threat against humanity, and that's a big step up from more humble RAV4's of the past. 17-inch and 18-inch alloy wheel choices, along with a two-tone roof, join forces to create a magnetic appearance that draws you to the RAV4 instantly. LED headlights are also redesigned but give you the same crisp view of the road. It's an all-new level of style for the RAV4, a vehicle that's now ready for any showcase in its class.
*Not actual vehicle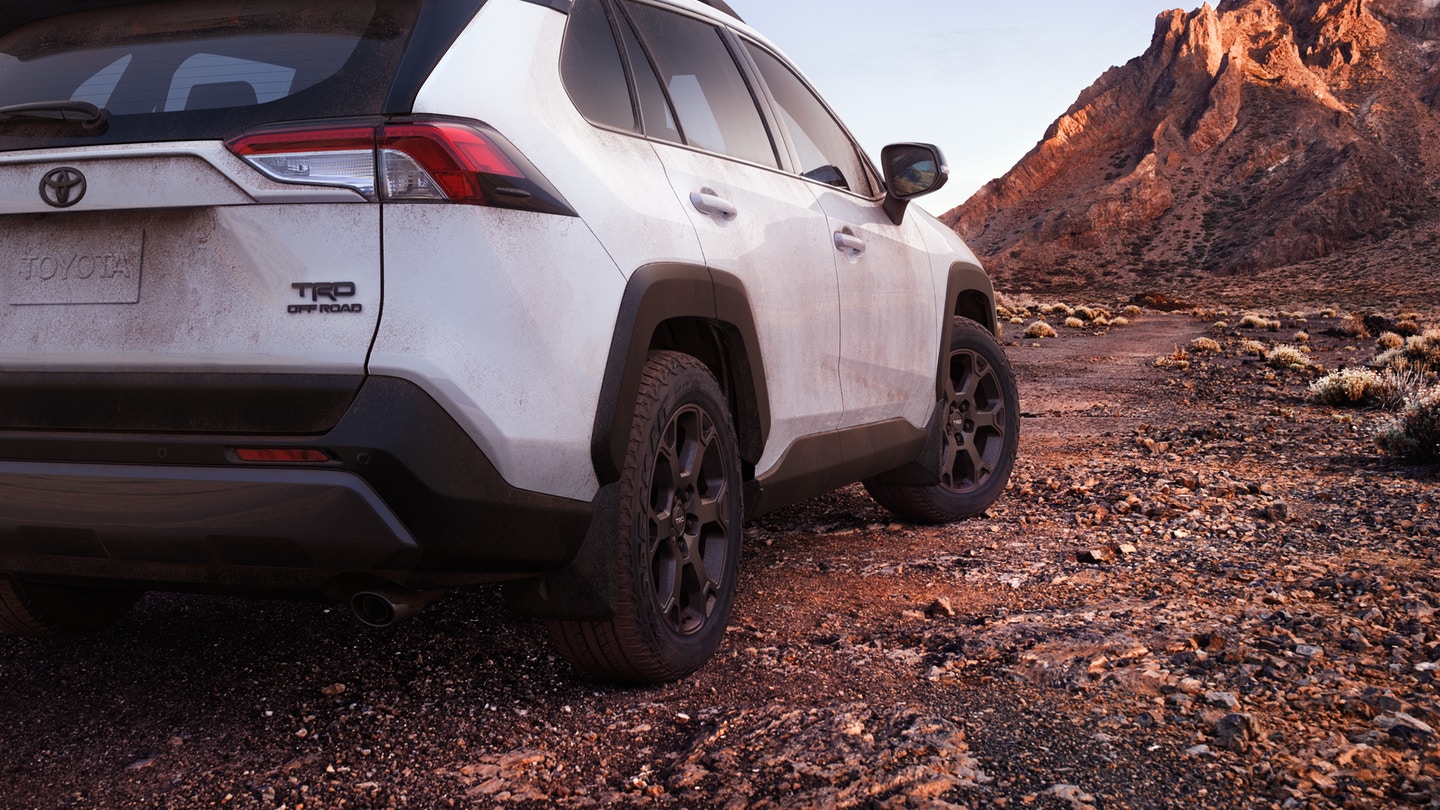 Interior – 2020 Toyota RAV4
Toyota is serving Bossier City Louisiana with an entirely new interior here. It's bold. It's beautiful. Most of all, it's effortlessly comfortable, wrapping you in features like leather-trimmed seating, soft touch materials, and a host of roominess. You'll find greater head and legroom in 2020, as well as a number of ways to configure your passenger and cargo space exactly to your liking. It's a RAV4 interior that always works with the flow of your life. Your XLE trim and higher features push-button start and dual-zone automatic climate control for ultimate control of ease and comfort. Your XLE Premium gets leather-simulated upholstery. A sunroof and power liftgate are standard features on the highest trims of Rav4, going into the realm of luxury.
*Not actual vehicle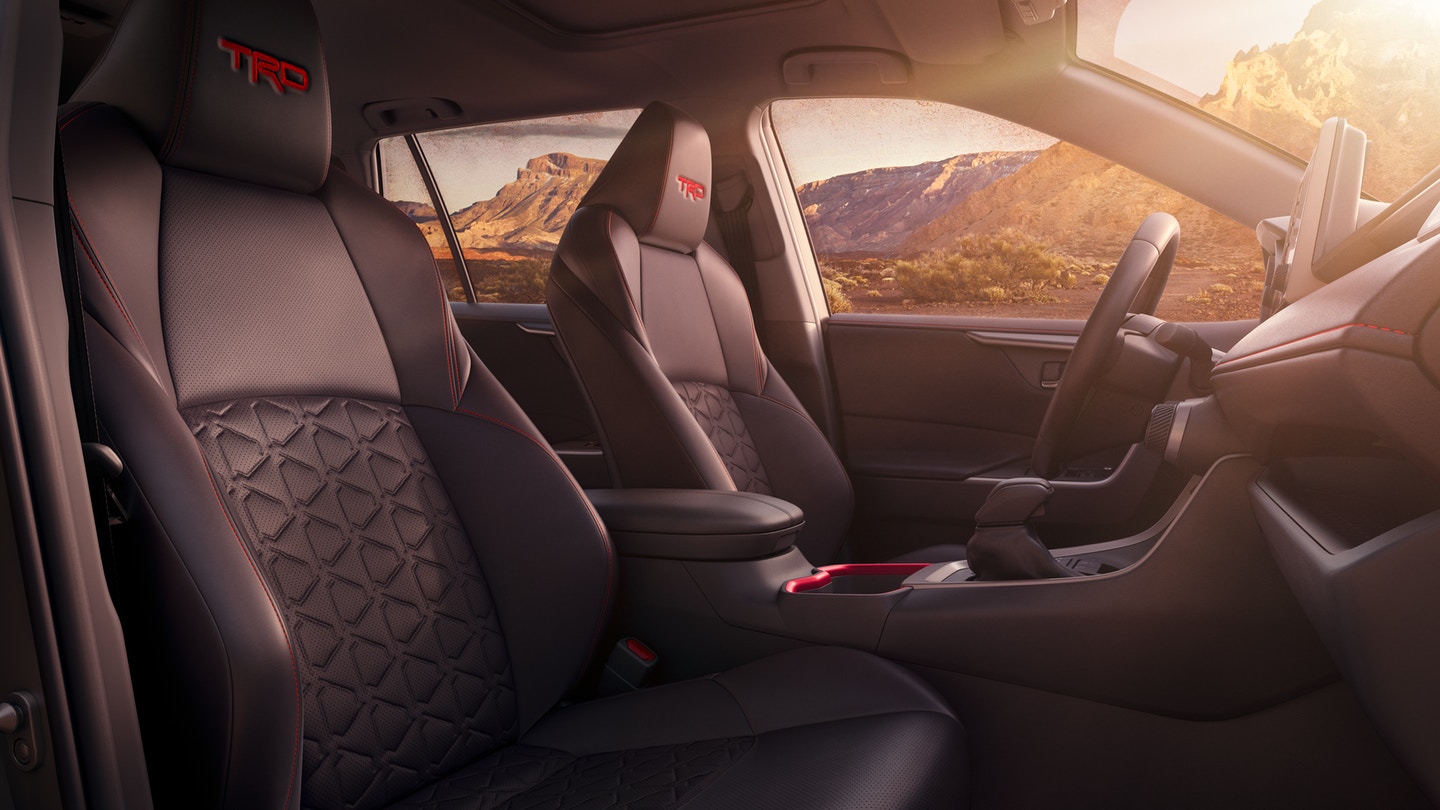 Mechanical – 2020 Toyota RAV4
The RAV4 has always been underrated in its class. People don't give it enough credit for the competent line of powertrains that the model consistently puts out. This year's 203 horsepower base powertrain is certain to change all that. It's combined with an 8-speed automatic transmission for supreme smoothness even on rough roads. Of course, the TRD is the trim that's most suited to take full advantage of the power available on the new RAV4. What you're going to see here is a combination of that power, plus all of the off-road features and improved ground clearance of the TRD. It's the RAV4 is a spotlight we've never seen it occupy before. If you're a little short on the TRD or any other trim, be sure to ask about our Yokem Toyota specials. They will help you afford the trim you want.
*Not actual vehicle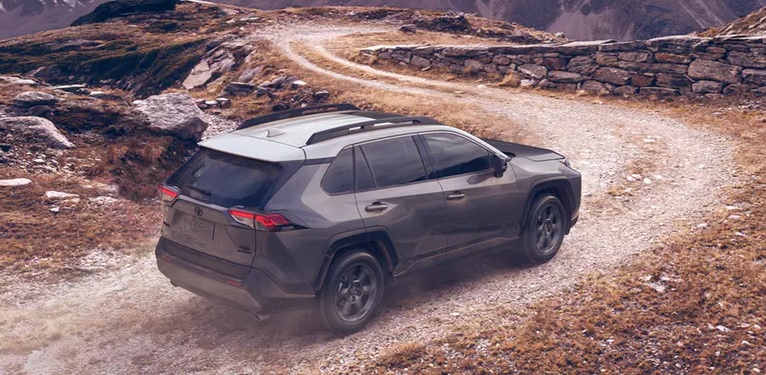 Technology & Safety – 2020 Toyota RAV4
The RAV4 is NOT underestimated on tech features. It has always enjoyed a reputation for being an ultra modern vehicle on tech in most respects, but the addition of Android Auto integration drastically ups the RAV4's usability in the modern world. We appreciate the 7-inch or 8-inch touchscreen navigation options that give you a better way to get where you're going without overpowering the dash with anything distracting or too large. It's the perfect size. Generous numbers of USB ports, push-button start, 11-speaker JBL audio system.
Toyota throws in blind spot monitoring this year, something we consider a welcome add to the safety lineup. Blind spot monitoring is such an important part of eliminating completely avoidable accidents that happen because of confusing views in vehicles. Thanks to advanced camera systems, blind spot monitoring, and alert systems that can sometimes actively intervene to prevent accidents, the RAV4 is heavily equipped with all of the advanced driver-assistive features that mean so much to drivers in this busy, crowded era. There are a lot of people in the world, and there are just as many people driving on our roads. It's vital for a vehicle like the RAV4 to be manned by systems that use the latest technology to protect customers. Toyota did a great job pricing their safety features and making sure everyone stays safe.
Trim Levels – 2020 Toyota RAV4
The RAV4's six trim levels include the LE, XLE, XLE Premium, Adventure, TRD Off-Road, and Limited trims, all of which have their strengths. The LE is an excellent old school, more humble RAV4 that still throws in some modern conveniences for luxury. Your TRD Off-Road is going to shred trails. The Limited tosses in just about everything and the kitchen sink.
Request 2020 Toyota RAV4 Specials in Shreveport near Bossier City LA
Buying a vehicle should be as thrilling as the vehicle you're buying. We make sure that it is thanks to Yokem Toyota specials that save you real money on the model you're most keen on owning. For 2020, the RAV4 is an excellent choice. Thanks to the addition of new tech features and an off-road trim, it's the RAV4 is a way you've never had the privilege to see it before. We don't want you to miss out on the chance to own one of the most advanced, affordable crossovers of the year. Call us today if you have any extra questions about features we have or haven't covered here!