New Toyota 2020 Toyota Highlander vs 2020 Ford Explorer for Sale in Shreveport, LA
2020 Toyota Highlander vs 2020 Ford Explorer
View Inventory


2020 Toyota Highlander vs 2020 Ford Explorer
Large three-row SUVs are everywhere. How do you decide? We'll take a look at the 2020 Toyota Highlander vs 2020 Ford Explorer. Both have many fine points, but which one really stands out?

Style and Size – 2020 Toyota Highlander
Toyota engineers sculpted the Highlander exterior for aerodynamics. The result is more angular and rugged. Remarkably, the changes also reduce noise, quieting the cabin. The Takumi approach to construction includes sound damping and sound proofing throughout the vehicle.
Underneath the changes there is a new structure. It has grown by several inches, allowing it to increase its cargo numbers. This brings it closer to the Explorer.
In addition, eight seats are standard on the Highlander whereas seven are standard on the Explorer. It's easy to see which one will be better for larger families and for those who have carpool duties. If you want a seven-seat model, the Highlander XLE, Limited and Platinum editions have you covered. Increasing your choices, the Limited can be ordered with the second-row bench.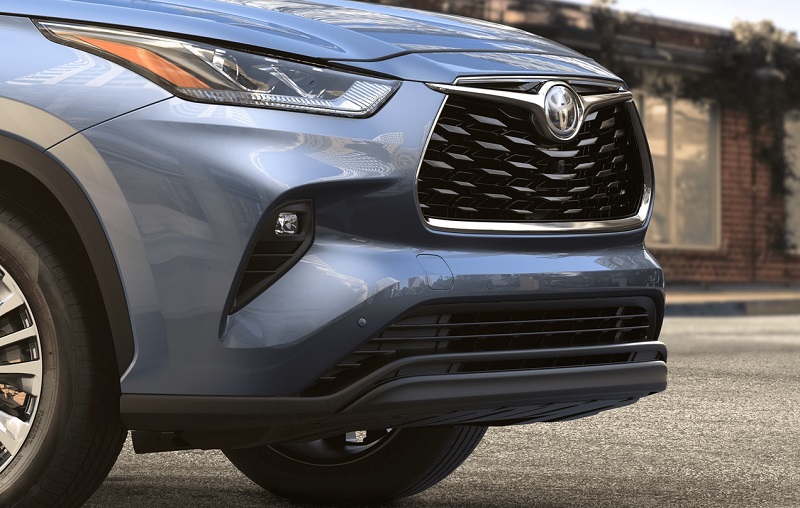 Interior Design – 2020 Toyota Highlander
The new Highlander is challenging the 2020 Ford Explorer cabin. The extensive menu includes two cloth colors, three Softex colors, and four leather colors. Cloth comes in Graphite or Black. Softex comes in those colors as well as a beautiful Harvest Beige. In addition to black, beige and graphite, Toyota leather is offered in a warm glazed caramel. These choices are sure to please those who insist on a richer design in Shreveport Louisiana.
The atmosphere is more refined. There are more soft touches to make people feel at home. Limited editions have wood trim and ambient lighting. Like the Explorer, the new Highlander offers a large panoramic roof to let the light in. It makes the cabin feel especially open and airy. Material quality and craftmanship is definitely at its peak in this inviting interior.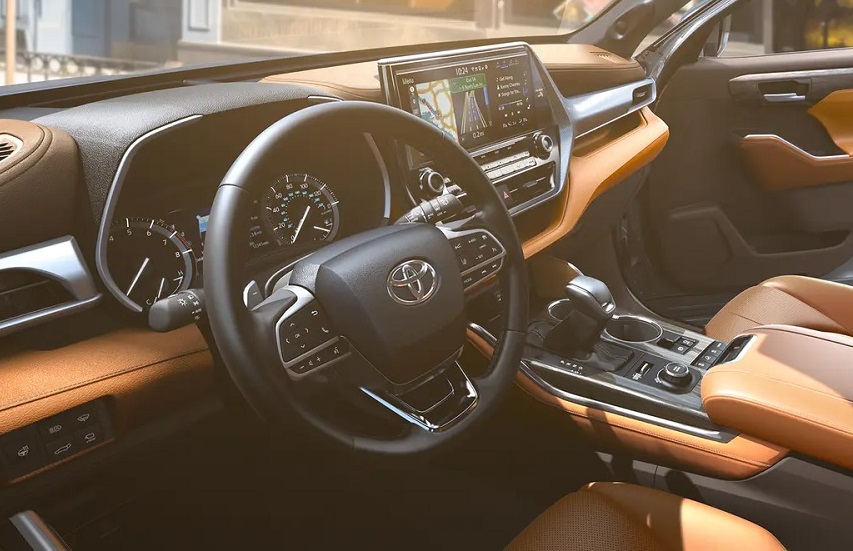 The two models have many features in common. Among the possibilities, you will find multi-adjustable power chairs, two rows of heated seats, and front-row ventilated seats. A power liftgate can be operated hands-free. Third row seats offer a power-folding mechanism.
Dash Tech – Highlander specs in Shreveport
Both SUVs have a standard 8-inch infotainment screen. These systems include Apple CarPlay, Android Auto, Amazon Alexa connectivity and the Waze app. If you want a bigger screen, Explorers offer a 10.1-inch display. The Highlander offers a 12.3-inch display, which is a class-leading size. Standard tri-zone climate controls keep everyone more comfortable.
Quite remarkable, a new 1,200-watt JBL premium sound system is standard on Limited and Platinum Highlanders. ClariFi Technology enriches the sound. Eleven speakers in nine locations surround passengers with music.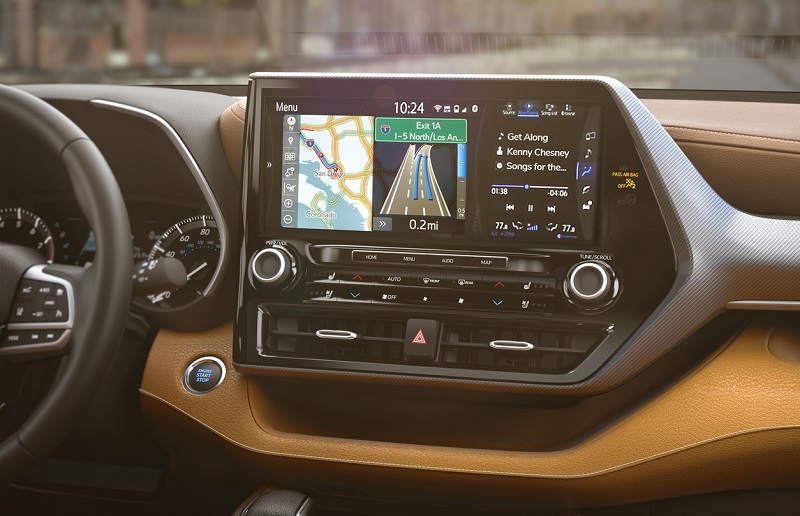 Powertrain – 2020 Toyota Highlander
2020 Explorers have a 300-horsepower engine and can tow up to 5,300 pounds. All 2020 Highlanders now have an eight-speed automatic transmission and a 295-horsepower V-6. This 3.5-liter engine can tow up to 5,000 pounds.
Explorers are introducing a hybrid. Not to be outdone, Toyota has updated its hybrid powertrain to be 17 percent more efficient. Fuel economy is 34 miles per gallon in combined driving. Highlander hybrids generate 240 horsepower which is controlled by a continuously variable automatic transmission. You can see how the hybrid compares to the gas engine edition of the Highlander when you visit Yokem Toyota.
Safety – 2020 Toyota Highlander dealer
Comparing 2020 Toyota Highlander vs 2020 Ford Explorer, you will find a similar line-up of standard safety equipment. Pre-collision automatic braking, pedestrian watch, and collision warning are all standard. A lane keeper with a lane assist is standard on both, too. Furthermore, they both have automatic high beams. Highlanders add a blind spot monitor and rear cross traffic alert on the second-tier XLE model.
What's different? The Highlander has more genuine driver assistance systems at the entry level. Adaptive cruise control is standard on the Highlander, but it requires a higher trim level on the Explorer. Furthermore, only the Highlander has lane-tracing assist. This goes further than the lane keeper. It doesn't just react to a lane warning. It actively keeps the vehicle in its lane. When you put these two systems together, Highlander drivers have a semi-automated driving system to help them in many more situations.
Another difference is road sign assist. This 2020 Toyota Highlander standard isn't included on the 2020 Ford Explorer menu. The driver will get audible and visual notices about speed limit changes, yield signs, stop signs and other road signs.
Adaptive, self-leveling headlights are exclusive to the Highlander menu. These recognize where the light needs to go and alter the beam to send it there. It helps with curves, uneven surfaces, and other common situations. Drivers will appreciate how it lights the road better.
Exclusive to the Highlander, a new digital display rearview mirror is debuting on the Platinum edition. This gives drivers a wide-angle view of what's behind them. It reduces the chances of changing lanes at the wrong time. In addition, a bird's eye camera makes it easier to park the Highlander. Drivers can see the entire perimeter around the SUV.
Both models offer a head-up display which shows the SUV's speed and other important information. Only Toyota can also show the current speed limit and the closest road signs.
Ready to know more? Your family can try on the 2020 Toyota Highlander in Shreveport Louisiana at Yokem Toyota dealership. You can decide for yourself if the new Highlander is a better SUV.